As marketers face the decline of third-party cookies, an increase in costs for paid digital ads, and a potential recession, it makes sense that businesses are looking to drive leads and conversions through more cost-effective organic marketing channels — like their websites. For marketers looking to boost their digital-driven wins in 2023, this will mean focusing on both SEO and the overall technical health and performance of your brand's website to support brand awareness and conversions.
A strong focus on SEO ranks high among marketers' priorities in 2023, according to HubSpot's survey of over 1,000 global marketing professionals (along with other organic marketing efforts such as influencer marketing, short-form video, and social media).
But SEO isn't just about keywords and content. While some marketers may feel a bit intimidated by the challenge of addressing the more technical aspects of their websites' health, improving these seemingly in-the-weeds aspects of your site can really move the needle when it comes to achieving larger marketing, revenue, and business goals.
That's because optimizing the technical health of your site helps it rank higher on search engines (key for brand awareness), improves the customer experience (key for driving conversions and engagement), and encourages more sales (key for your business's bottom line). Furthermore, achieving these marketing goals through organic channels and tactics rather than relying entirely on pay-per-click ads can give you some leeway to reduce your reliance on paid channels and help reduce customer acquisition costs.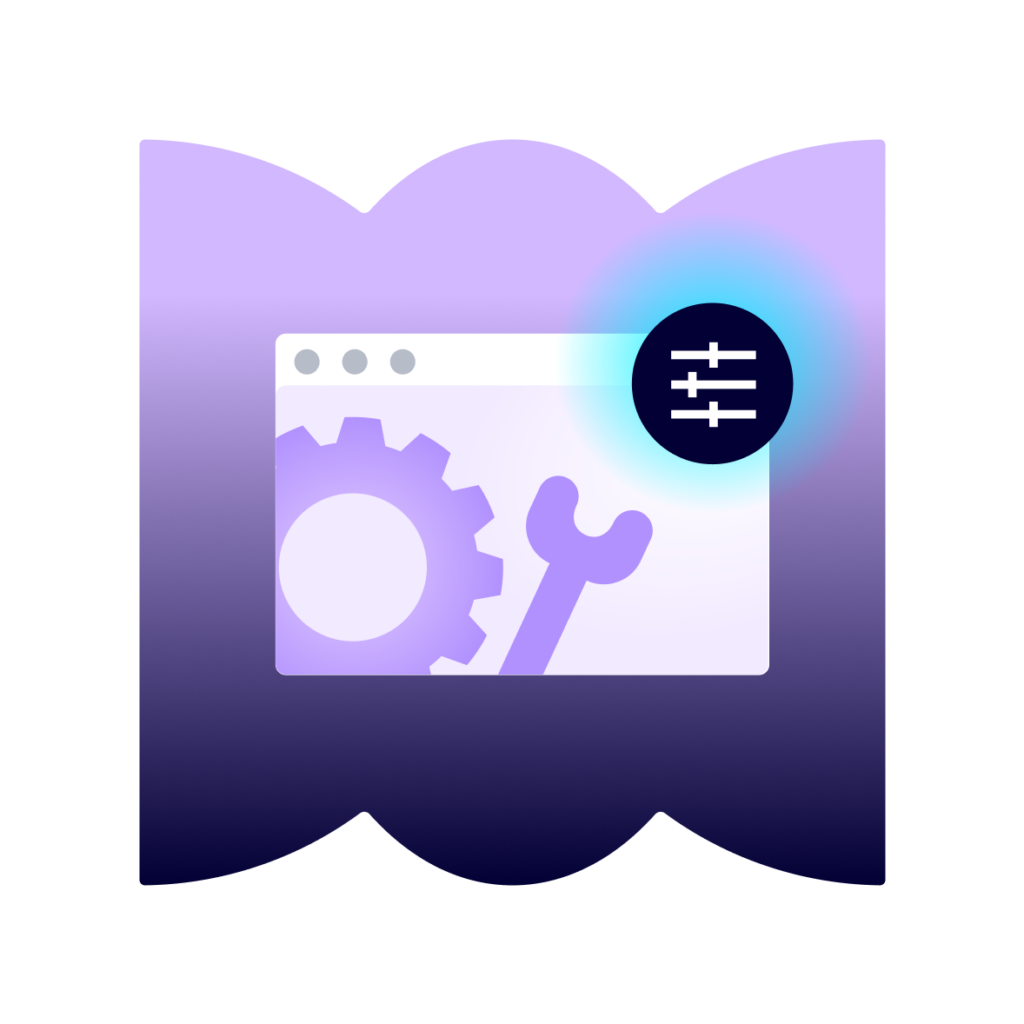 "Optimizing the technical health of your website helps it rank higher on Google (key for brand awareness), improves customer experience (key for driving conversions and engagement), and encourages more sales (key for your business's bottom line)"
If you want to make a case to your leadership team to garner more buy-in for website optimization projects in 2023, read on for 5 crucial reasons why marketing departments should be prioritizing their websites' technical health this year.
About website health
When we talk about website health, we're referring to the factors that contribute to a site's overall performance, enabling it to rank highly in search engine results pages (SERPs) and drive more traffic, engagement, and conversions — all important goals for marketers! 
1. The big picture: website optimization can help reduce your reliance on paid ads (lowering CAC) & help you prepare for the cookieless future
With widespread talk of a potential recession coming in 2023, many marketers are likely facing new budgetary restraints. This will increase the need for marketing teams to find a more sustainable balance between paid and organic marketing efforts.
Reaching your brand awareness and customer acquisition goals through more organic marketing channels can help provide the leeway to reduce ad spend, driving down CAC (customer acquisition costs). Organic search can be one such cost-effective marketing channel; one that does not require the often expensive pay-per-click model inherent in online ads. (And optimizing your site to rank higher in search is, of course, a key part of succeeding on this channel!)
The appeal of organic marketing strategies and tactics like SEO and overall website health optimization is also likely to grow over the coming year as we witness the decline of third-party advertising cookies (now slated for 2024) and rising costs in the digital advertising space (WordStream data reports that cost per lead on Google Ads increased YoY for 91% of industries in 2022).
And if your marketing team is working on how to collect more first-party data following the phasing-out of third-party cookies, you'll likely soon be relying more heavily on your website for this as well. Encouraging website traffic and engagement through better search visibility and better user experiences can be valuable for creating an active ecosystem of users to learn from in the future.
2. A technically sound website complements your content marketing strategy to help your site rank amid cutthroat SERP competition
With 74% of CMOs planning to increase their SEO budgets in 2023, competition for SERP ranking will only get tougher. To stand out, you'll want a well-rounded SEO strategy — one that goes beyond content, keywords, and backlinks to include also a strong technical SEO plan. This means making your site's technical health a real priority.
If your business is investing in content marketing, you're naturally hoping that content will be seen. Improving your site's technical health helps that happen by improving your chances of ranking well in organic search.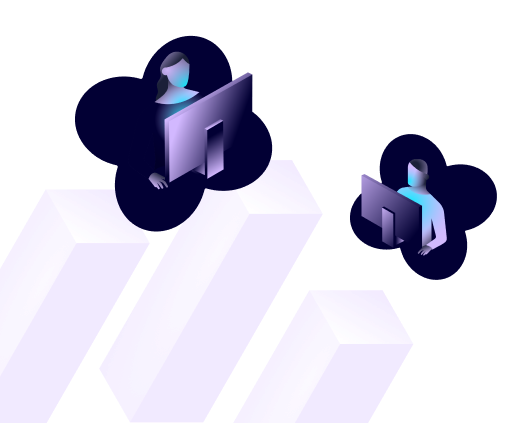 "We can achieve higher positions on search engines through our website health work."

— Gareth Davies, Content Lead at SaaS meeting platform Parabol
Gareth Davies, Content Lead at SaaS meeting platform Parabol, shared that his team's content and SEO efforts extend well beyond their production of high-quality, unique blog articles — the team also prioritizes their website's technical health in support of their content and broader marketing work. "I believe we can achieve higher positions on search engines through our website health work," said Davies.
Charles Tsang, Head of Marketing at FinTech API platform Pinwheel, shared that his company also boosted their organic search volume by both creating high-quality SEO content and regularly monitoring and addressing their website's technical health. With this multi-faceted approach to SEO, they ranked #1 for 10 high-priority keywords and grew their domain ranking by almost 60%. They also increased the number of keywords their blog ranked for by 1,500%.
To further stand out in SERPs, take a look at your website's structured data and schema markups. Schema markups enable you to earn enhanced SERP features like rich results, image carousels, and FAQs. (Note: You can use a website intelligence tool like Lumar to help analyze your site's structured data and schema implementation and find areas for improvement.)
3. Your website's health directly impacts broader marketing goals
When we talk about "website health", we're referring to the elements that contribute to a site's overall performance, enabling it to rank highly in search engine results pages (SERPs) and drive more traffic, engagement, and conversions — all important goals for marketers!
Marketers seem to have a fondness for "funnel" visualizations — and website health can be conceived of as a funnel, too! In our "SEO-Revenue Funnel" article, we've visualized the various elements of website health as funnel stages that build off each other, leading to an end goal of conversion.
For marketers, these website health elements can also be mapped onto the buyer's journey to better understand how they can contribute toward larger marketing goals: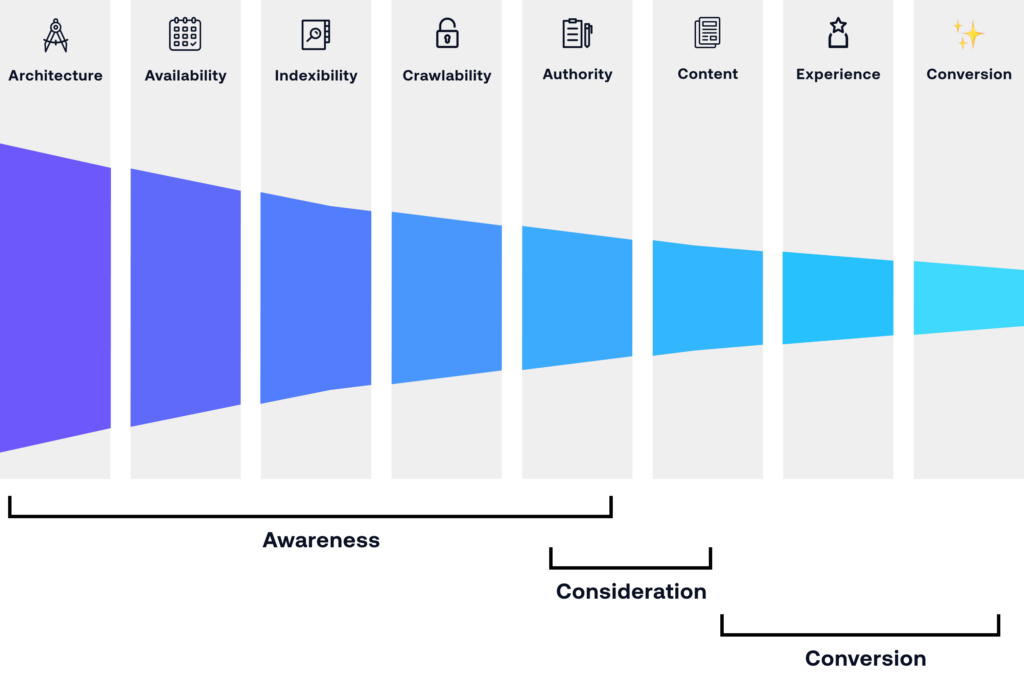 Taken as a whole, all of the website health elements outlined in the funnel above contribute to better search engine rankings, and thus, to brand discoverability.
Other elements of your site's health, like page experience, which encompasses site speed, visual stability, and interactivity responsiveness, directly contribute to conversions and revenue.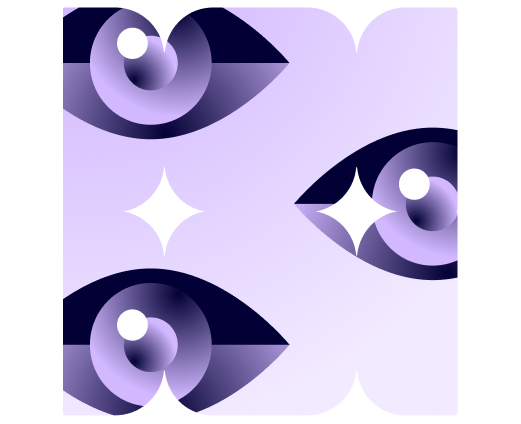 Why it matters
Your website's technical health directly contributes to brand discoverability & awareness.
To dive in a bit further, let's examine how each website health element contributes to broader marketing goals like brand awareness, customer experience, site traffic, and conversions.
Website Architecture
Website architecture encompasses the overall structure and hierarchy of your site's pages and how they link to one another. Your site's linking structure signals to Google which pages are more important — the more internal links point to a page, the more link authority it receives.
Your website's structure also determines how easy it is for both search engine crawlers and visitors to find information on your website. Ensuring your site is easy to navigate also benefits your users' experience, which means aspects of your site's architecture can also impact the conversion stage (more on that in the Experience section below).
HTTP Availability
Availability refers to how accessible your site is to search engines through valid HTTP status codes. While it's obvious that search engine crawlers and human searchers can't reach an unavailable website, a more overlooked problem is broken links and missing pages. 
Broken or missing pages display error codes in your browser like "404 page not found" or "HTTP Error 510". Having just a few broken links won't necessarily cause your overall site to rank significantly lower on the SERPs, but having a large number of availability issues on your site can still affect SEO and user experience in various ways. For example, individual pages that return frequent server-side errors (5xx errors) may be dropped from Google's index (meaning they won't be found by users in their search results, negatively affecting your brand's discoverability and brand awareness.)
An example of how HTTP availability and broken pages can affect your brand awareness by virtue of their impact on organic traffic:
Cox Automotive, a multinational enterprise business, used Lumar to identify a rendering issue that was causing soft 404s on their site. Within weeks of the fix going live, Autotrader saw a rapid 8% increase in organic visits to those pages (despite a usual seasonal low compared to the previous 30 days).
Crawlability & Indexability
Your site pages are crawlable and indexable when search engine bots (called crawlers) can follow your links, analyze the content, and save versions of your pages to a database (or index). Non-indexed pages can't be displayed on search engine results, which means they won't be discoverable by users in their search engine results, limiting your brand's opportunities to be discovered by potential customers.
Case in point: Tatildekirala, a villa and boat rental platform in Turkey, discovered they were losing market share by failing to get their neighborhood-specific pages indexed by search engines. Fixing this issue made them discoverable in location-specific searches.
As part of your crawlability and indexability improvements, you'll want to maximize and properly manage your site's crawl budget — the number of pages on your site that Google bots are willing to crawl through within a given timeframe. Improving your site's loading time, avoiding duplicate content, and implementing an easy-to-follow site architecture can help search engines to crawl your site more efficiently. Content and availability also play a role: when crawlers have to go through low-value-add URLs, such as on-site duplicate text, spammy content, and 404 pages, they have less time to find and index good-quality content on a site.
Website Content & Authority
As a marketer, this is probably the subset of SEO tactics that you're most familiar with: the need for your website's content to demonstrate expertise, authority, and trustworthiness (EAT). Good-quality backlinks can also signal authority to search engines to help boost rankings.
Google and its competitors have an incentive to prioritize excellent content that matches the searcher's intent, as this improves user satisfaction and engagement with the search engine. And once visitors have found you through search, the "E-A-T" aspects and overall quality of your content will get them to engage deeper and further consider your product or solution.
(Note: Our website intelligence academy offers further advice on optimizing your site's content and topical authority. )
Page Experience
You need to make it easy for visitors to perform the actions you want them to take — clicking on a CTA button, creating an account, signing up for a demo, or chatting with a sales rep. Alongside UX strategies that influence customer behavior, website health enables and boosts conversions by improving the on-page experience. And the reverse is true: a technically poor website experience reduces customer engagement and conversion.
Page experience has become an even more significant element of your website since 2020, when Google first announced its Core Web Vitals system (which rolled out in 2021). Google's Core Web Vitals impacts your search ranking and judges your site's pages based on:
Loading speed, measured by a metric called Largest Contentful Paint (LCP)
Interactivity, measured by First Input Delay (FID)
Visual stability, measured by Cumulative Layout Shift (CLS)
(Note: Learn more about Core Web Vitals metrics here.)
An example of the business benefits you can reap by improving page experience:
Swappie, a seller of refurbished phones, increased mobile revenue by 42% after improving their mobile browsing experience — reducing average page load time by 23%, LCP by 55%, and CLS by 91%. The company had noticed that conversions were lower on mobile than on desktop. They analyzed the site on different viewports and in other languages to identify small page experience details that hurt user experience but were easy to solve.
4. Even 'small' website health improvements can deliver great ROI
Website health improvements can encompass both large, complicated projects (like a full site migration) and quick (but effective) "low-hanging fruit" fixes.
For an example of the range of website health activities, here are two of the most fruitful steps that the marketers at Parabol have cited as steps they've taken to improve their site's overall technical health and performance:
CMS Migration — The Parabol team performed a website migration, moving their site from Hubspot to WordPress. During this migration, their new site set-up helped them improve several technical fundamentals, including reducing page loading speeds on desktop (their performance score increased from 88 to 100 in their 'page speed insights' report following the migration).
Compressing images — This improved First Contentful Paint as part of an effort to improve their site's Core Web Vitals, a Google search ranking factor.
The first effort above is a massive undertaking, but the second is a simple task that anyone with basic image editing skills can do. Both are specific, concrete actions that you can perform to achieve precise, identifiable results.
Aside from that, Parabol monitors and maintains their website's technical health on an ongoing basis. "Simply keeping up on fixing all the small things that come up has a big impact," says Davies. Regular website monitoring and maintenance surfaces issues that should be addressed — for instance, in early 2022, the team at Parabol discovered that some of their website pages weren't being crawled by Google. They dug deeper and found that outdated WordPress plug-ins had caused the issue.
And that's the great thing about website health optimization — even minor fixes can yield significant results, indicating a good ROI. Large-scale improvements, of course, can also boost SEO and marketing performance tied to conversion and revenue.
Tsang, from Pinwheel, says website health improvements yielded ROI for their business by "elevating brand awareness and reputation and growing quality inbound lead volume."
Vodafone demonstrated the impact even relatively small website health improvements can have by A/B testing Core Web Vitals improvements on a landing page for a paid media campaign. The only difference between the two pages was that one had an LCP performance that was 31% better than the other. The LCP-optimized page yielded 8% more sales, a 15% higher lead-to-visit rate, and an 11% cart-to-visit rate.
5. Managing your site's technical health is scalable through automation
Monitoring, maintaining, and improving website health requires ongoing effort. This means significant time and work, especially if your site is growing. The good news is you can automate aspects of your SEO and website health work and issue alerts using tools like Lumar.
Lumar's Protect app automates technical SEO quality assurance with more than 200 built-in SEO QA tests. You can set your own QA thresholds or have the tool automatically set thresholds based on data from previous tests.
Website intelligence platforms like Lumar (formerly Deepcrawl) can detect technical site health issues on both published pages and on pages that have yet to go live. They help you keep track of potential technical SEO issues during site migrations and updates. Website health audits also identify enhancements you can make, such as improving page speed, deduplicating page descriptions, and linking to orphan pages.
Final thoughts: Website health is crucial for digital marketing success in 2023
Whether you're a team of one or a leader of an entire department, you can gain a competitive edge over other marketers by making website optimization part of your marketing strategy in 2023. Make it a regular, ongoing process rather than a single, massive project or an ad-hoc effort. Keeping your website healthy year-round boosts your chances of soaring past the competition, rather than being sucked to the bottom of SERPs by a constantly leaking funnel.

Learn how to track and maintain website health this year by booking a demo with Lumar.
How Lumar users uncover their websites' full potential
---
Lumar's accessibility metrics have been a game changer. With its user-friendly design and comprehensive classification and description of issues, it has allowed us to quickly take action to improve our website's accessibility and overall health, and it has been rewarding to watch our health scores steadily improve on the platform as a result.

Heather Bidwell, SEO Manager

"Lumar Monitor has literally saved us hours a week. Instead of going to each site one by one and asking if work has been completed, I can quickly see if anything has been done and see the results and progress since then. It's been a huge time saver and helped us see at a glance who's been doing what. It's been a huge, huge help."

Joshua Taylor Titsworth, Senior Analyst, Fandom.com

"Lumar is a change enablement tool that's helped us drive a +50% increase in digital conversion and +10% increase in search engine visibility"

Dave Cain, Head of Digital Marketing, Arriva

"The extra insights we get from our calls with Lumar have been really valuable. The support we get really is like having an extension of our internal team."

Chris Nichols, Senior Manager, Enterprise SEO & Product Management

"Lumar has saved us an enormous amount of time. So much so, we estimate without the tool, and to cover the vast array of SEO analytics and insights highlighted within Lumar, we would have needed to employ another full-time member of staff within our digital team."

Dave Cain, Head of Digital Marketing, Arriva UK Bus

"Lumar is fundamental when it comes to technical audits, as the tool carries out an in-depth analysis of each one of our brands. It provides insightful data that helps to shape our decisions. I love how easy it is to connect Lumar with Google Analytics, Google Search Console, and Majestic data for each of our brands. Lumar congregates all that data and makes my life a lot easier. Definitely valuable in helping us to identify the highest priority issues in a data set."

David McAdam, Technical SEO Strategist

"Lumar is obviously top-of-the-line, with a lot of cutting-edge aspects to the technology. But it was also really important for us to find someone that would be a partner for us. The extra services are a big part of why we chose Lumar."

Matthew Grabiak, Principal SEO Product Manager

"Lumar Monitor is everything any agency or enterprise-level company needs to quickly track and look at updates, recommendations, trends, and issues. If you have hundreds of sites, it's a way to look at things at-a-glance and know exactly what's going on — and what issues you need to be paying attention to."

Joshua Taylor Titsworth, Senior Analyst, Fandom.com

"Lumar Protect is a very reliable tool. We used Protect, for example, to check if anything is redirecting where it shouldn't be. Before, I had to check everything manually but, with Lumar, you can set up tests beforehand and really see what happens. It's a great relief to know there is something that will notify me if anything has changed."

Sebastian Simon, Senior SEO Manager, heine
Start building better online experiences today
Lumar is the intelligence & automation platform behind revenue-driving websites