Lumar for Marketing Teams
Drive more awareness, traffic, conversions, and revenue from search — while reducing CAC.
Discover which technical changes are needed to optimize your website for better search engine rankings.
Align marketing, SEO, engineering, & product teams for faster, more seamless site improvements.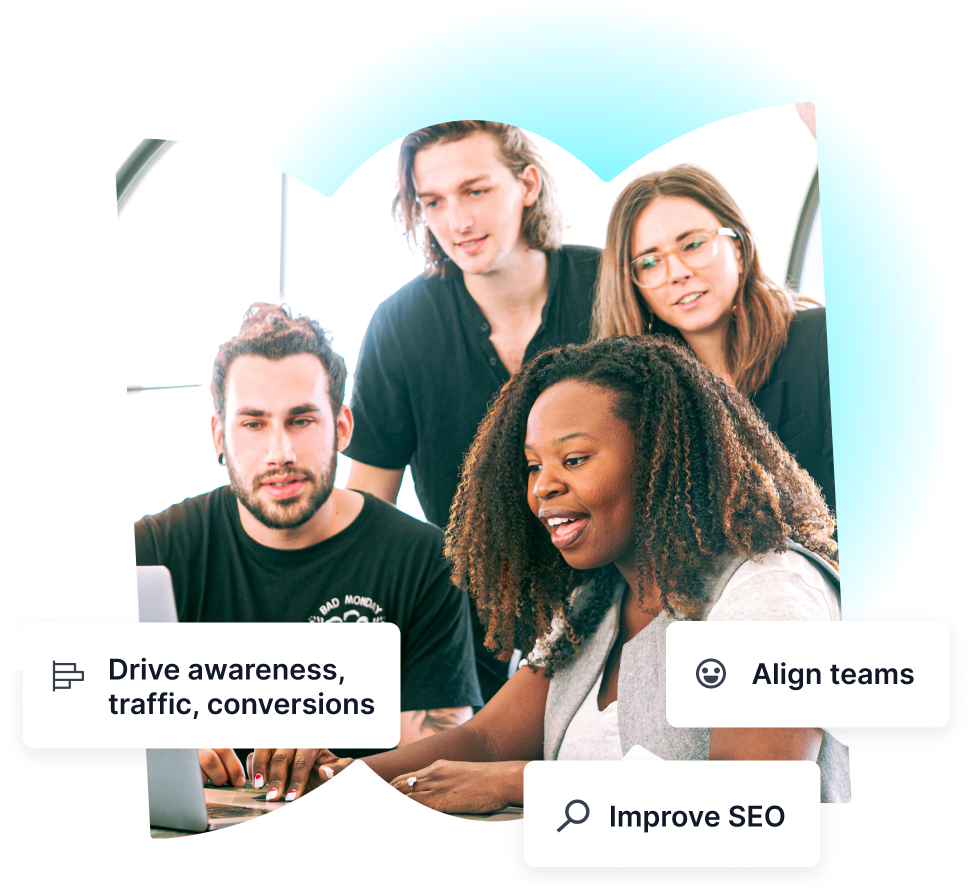 Multiply demand generation with stronger website health
It's no secret: high-performing websites can drive enormous business growth. But when it comes to realizing this potential, marketing leaders are often in the dark. Not anymore: Lumar is the lightbulb moment you've been waiting for. Our robust website intelligence platform gives you clear visibility into your site's technical fundamentals so you can ensure it reaches its full commercial potential.
Drive more revenue from your website
Technically sound websites rank higher in Google and other search engines. Ensure your website can reach the top of the search results, reach more potential customers—and drive more revenue.
Get your digital teams on the same page
Lumar provides a single source of truth regarding your site's technical health, for everyone who works on your website — from digital marketing teams to developers and SEOs. Align your digital teams for faster site improvements that will really move the needle when it comes to generating more awareness from organic search.

Compare your site to industry benchmarks
With Lumar's industry benchmarks (website health scores), you'll see how your site's technical health compares to other leading websites in your field, so you can identify exactly where you can get an edge.

Demonstrate impact
Integrate Lumar with your existing Business Intelligence tech stack to show your wider organization exactly how your website work impacts larger business goals.
Unite marketing teams with developers, product managers, & SEOs.
The challenge for marketing teams
Your website is a major marketing asset — and its technical foundations play a major role in driving awareness through organic search and providing great, conversion-boosting customer experiences.

The problem? Knowing exactly which technical changes can help you gain high-ranking positions in the SERPs. Not to mention executing on website improvements in a timely manner. With Lumar, you'll have the deep insights you need to pinpoint and fix technical SEO mistakes, automations to prevent future issues, and a single source of truth when it comes to the technical health of your website, so cross-functional digital teams can work together seamlessly.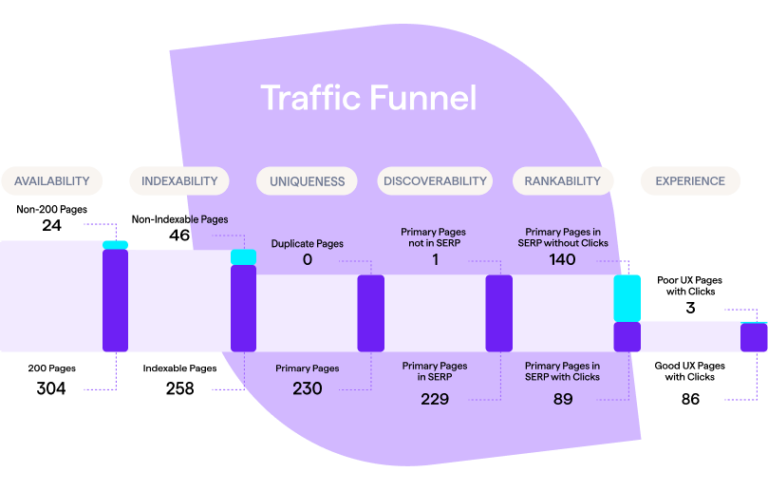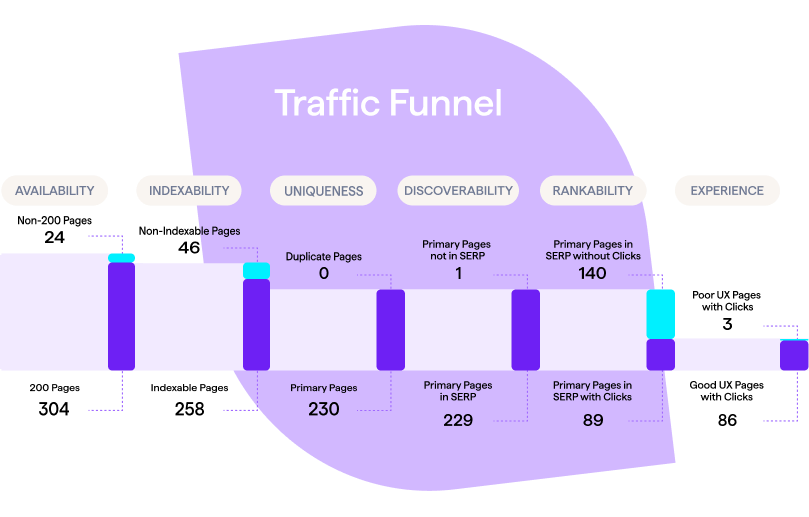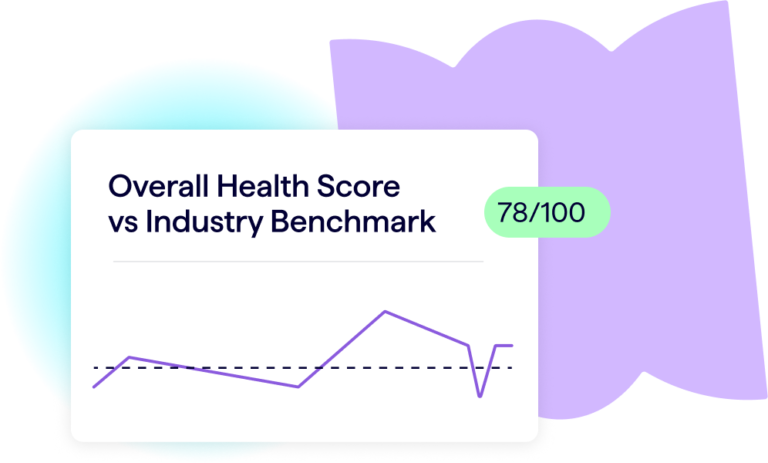 Make a real impact on your growth goals with better website intelligence
With website intelligence from Lumar, you'll know exactly which technical website levers to pull to improve your site's search visibility and visitor experience to drive more conversions.
How Lumar users uncover their websites' full potential
---
"Lumar Monitor has literally saved us hours a week. Instead of going to each site one by one and asking if work has been completed, I can quickly see if anything has been done and see the results and progress since then. It's been a huge time saver and helped us see at a glance who's been doing what. It's been a huge, huge help."

Joshua Taylor Titsworth, Senior Analyst, Fandom.com

"Lumar is a change enablement tool that's helped us drive a +50% increase in digital conversion and +10% increase in search engine visibility"

Dave Cain, Head of Digital Marketing, Arriva

"The extra insights we get from our calls with Lumar have been really valuable. The support we get really is like having an extension of our internal team."

Chris Nichols, Senior Manager, Enterprise SEO & Product Management

"Lumar has saved us an enormous amount of time. So much so, we estimate without the tool, and to cover the vast array of SEO analytics and insights highlighted within Lumar, we would have needed to employ another full-time member of staff within our digital team."

Dave Cain, Head of Digital Marketing, Arriva UK Bus

"Lumar is fundamental when it comes to technical audits, as the tool carries out an in-depth analysis of each one of our brands. It provides insightful data that helps to shape our decisions. I love how easy it is to connect Lumar with Google Analytics, Google Search Console, and Majestic data for each of our brands. Lumar congregates all that data and makes my life a lot easier. Definitely valuable in helping us to identify the highest priority issues in a data set."

David McAdam, Technical SEO Strategist

"Lumar is obviously top-of-the-line, with a lot of cutting-edge aspects to the technology. But it was also really important for us to find someone that would be a partner for us. The extra services are a big part of why we chose Lumar."

Matthew Grabiak, Principal SEO Product Manager

"Lumar Monitor is everything any agency or enterprise-level company needs to quickly track and look at updates, recommendations, trends, and issues. If you have hundreds of sites, it's a way to look at things at-a-glance and know exactly what's going on — and what issues you need to be paying attention to."

Joshua Taylor Titsworth, Senior Analyst, Fandom.com

"Lumar Protect is a very reliable tool. We used Protect, for example, to check if anything is redirecting where it shouldn't be. Before, I had to check everything manually but, with Lumar, you can set up tests beforehand and really see what happens. It's a great relief to know there is something that will notify me if anything has changed."

Sebastian Simon, Senior SEO Manager, heine
Resources for digital marketing teams: