Lumar platform pricing
Get in touch to discuss the Lumar features that will work best for your team and receive a price quote tailored to your platform needs.
What can you do with Lumar's website intelligence platform?
Drive more website traffic & revenue with technical SEO & website health improvements. Diagnose website health & SEO issues, fast. Make better decisions and take quick action with an easy-to-understand traffic funnel, health scores and time-saving analysis.
Mitigate the risk of website traffic losses. Protect organic website traffic and revenue with automated SEO QA tests and extensive trend tracking.
Prioritize website issues quickly. Get a high-level view of your site's technical health and benchmark against industry averages to identify key areas for growth.
Get tailored technical SEO recommendations. Extend your team with hands-on help from our dedicated team of world-class technical SEO experts.
Get pricing for the Lumar plan that's right for you
See why Lumar is the website intelligence platform of choice for leading enterprise brands
With Lumar, your data is secure
As a world-leading cloud-based website intelligence platform, we have long understood the importance of keeping our customers' data private and secure.
Lumar is SOC2 Type 1 certified, demonstrating our ongoing commitment to data security and privacy.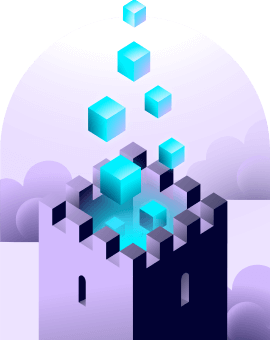 Ranked as a G2 leader for SEO software
Why users love Lumar's website intelligence platform
---
"Lumar Monitor has literally saved us hours a week. Instead of going to each site one by one and asking if work has been completed, I can quickly see if anything has been done and see the results and progress since then. It's been a huge time saver and helped us see at a glance who's been doing what. It's been a huge, huge help."

Joshua Taylor Titsworth, Senior Analyst, Fandom.com

"Lumar is a change enablement tool that's helped us drive a +50% increase in digital conversion and +10% increase in search engine visibility"

Dave Cain, Head of Digital Marketing, Arriva

"The extra insights we get from our calls with Lumar have been really valuable. The support we get really is like having an extension of our internal team."

Chris Nichols, Senior Manager, Enterprise SEO & Product Management

"Lumar has saved us an enormous amount of time. So much so, we estimate without the tool, and to cover the vast array of SEO analytics and insights highlighted within Lumar, we would have needed to employ another full-time member of staff within our digital team."

Dave Cain, Head of Digital Marketing, Arriva UK Bus

"Lumar is fundamental when it comes to technical audits, as the tool carries out an in-depth analysis of each one of our brands. It provides insightful data that helps to shape our decisions. I love how easy it is to connect Lumar with Google Analytics, Google Search Console, and Majestic data for each of our brands. Lumar congregates all that data and makes my life a lot easier. Definitely valuable in helping us to identify the highest priority issues in a data set."

David McAdam, Technical SEO Strategist

"Lumar is obviously top-of-the-line, with a lot of cutting-edge aspects to the technology. But it was also really important for us to find someone that would be a partner for us. The extra services are a big part of why we chose Lumar."

Matthew Grabiak, Principal SEO Product Manager

"Lumar Monitor is everything any agency or enterprise-level company needs to quickly track and look at updates, recommendations, trends, and issues. If you have hundreds of sites, it's a way to look at things at-a-glance and know exactly what's going on — and what issues you need to be paying attention to."

Joshua Taylor Titsworth, Senior Analyst, Fandom.com

"Lumar Protect is a very reliable tool. We used Protect, for example, to check if anything is redirecting where it shouldn't be. Before, I had to check everything manually but, with Lumar, you can set up tests beforehand and really see what happens. It's a great relief to know there is something that will notify me if anything has changed."

Sebastian Simon, Senior SEO Manager, heine
Make your website (not your teams) do more.