Request Pricing
Lumar is configured with features that are tailored to your specific business needs. Get in touch today to discuss your requirements and receive pricing and platform options that align with your team's unique goals.
Marketers
Your command center for website technical health
Request pricing
Discover new opportunities for website-driven growth
Drive more brand awareness, website traffic, conversions, & revenue from organic search
Align marketing, SEO, engineering, & product teams for faster, more seamless website improvements
Benchmark your site against top players in your industry & easily monitor the impact of your website projects
SEOs
Gain insights to ensure tech SEO excellence at any scale
Request pricing
Ultra-fast, ultra-flexible website crawling & robust tech SEO tools
In-depth technical SEO analytics, easy site monitoring, & task management tools
Focus on what matters most with customizable dashboards and alerts
Track tech SEO improvements over time & easily get a birds-eye view of your websites' health — even across multiple domains
Developers
Protect your site's performance with QA automation
Request pricing
Streamline developer workflows & create custom apps
Build new efficiencies with SEO QA testing automation
Easily connect Lumar website intelligence data with your existing CI/CD pipeline & tech stack
Create custom apps with the Lumar GraphQL API
Reduce SEO headaches and firefighting for developers
Why our users love Lumar
Lumar is the only enterprise technical platform that does what I need. Lumar continues to have the deepest breadth of reporting across all areas that a true technical SEO needs.
Lumar's ability to crawl huge websites and assess their technical-SEO health is both invaluable and under-prioritized as an application type by many online businesses, even in the 2020s.
Not only do you get an excellent, useful, modern crawling tool, but the customer support and tech SEO knowledge help your in-house SEO or marketing team get the results your company is looking for.
Lumar is the website intelligence platform of choice for leading enterprise brands
With Lumar, your data is secure
As a world-leading cloud-based website intelligence platform, we have long understood the importance of keeping our customers' data private and secure.
Lumar is SOC2 Type 1 certified, demonstrating our ongoing commitment to data security and privacy.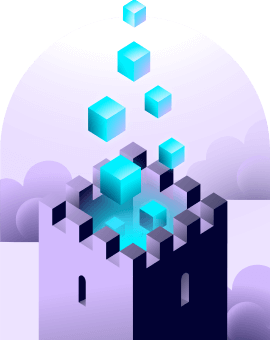 Ranked as a G2 leader for SEO software
Start building better online experiences today
Lumar is the intelligence & automation platform behind revenue-driving websites