"When you're working on huge enterprise websites, technical SEO is incredibly important. Content is great, and definitely helps the user engage with the site, but at an enterprise scale you really have to be on point with your technical set-up."
— Chris Nichols, Director, SEO Product, Cox Automotive
In brief…
Client Type

: Enterprise, Automotive, Listings, eCommerce

Lumar Services

:

Analytics Hub

,

Professional Services

Challenges

: Managing multiple extra-large websites, legacy sites, cross-team collaboration, rendering issues, redirects

Outcomes: Large-scale deployment of SEO monitoring ; time-saving improvements in collaboration and prioritization ; rapid 8% month-on-month organic traffic increase from one rendering fix ; 17% year-on-year increase in organic visits
---
Client profile
Cox Automotive is one of the world's leading enterprise companies in the automotive industry—their companies have transformed the way the world buys, sells, and owns cars through Cox products such as Autotrader, Kelley Blue Book, Manheim, and others.
It's imperative for Cox Automotive to have the right systems, processes, and expertise in place. Not only are they a longstanding international business with a large portfolio of brands and multiple large-scale websites, but they also have a strong focus on often-changing listings pages, sites whose management and stakeholders have shifted hands over the years, and a need for cross-departmental collaboration.
To support their robust internal SEO, marketing, and website teams, Cox Automotive engaged Lumar as their platform and partner of choice in early 2021. Since then, the team has realized numerous gains in efficiency, collaboration, and organic search performance. Here's how they've found success.
---
How Cox Automotive uses Lumar for organic search success
The Cox Automotive SEO team is using Lumar's Analytics Hub and Professional Services across their portfolio of brands, including Autotrader, Kelley Blue Book, and Dealer.com.
Projects supported by Lumar have included enterprise-scale website monitoring across the Cox Automotive portfolio, a major redirect project for listings content, mitigating risk with at-scale crawls of redirected pages, and identifying and addressing rendering issues. They also have biweekly crawl review meetings with the Lumar team to parse large amounts of crawl data and prioritize SEO tasks.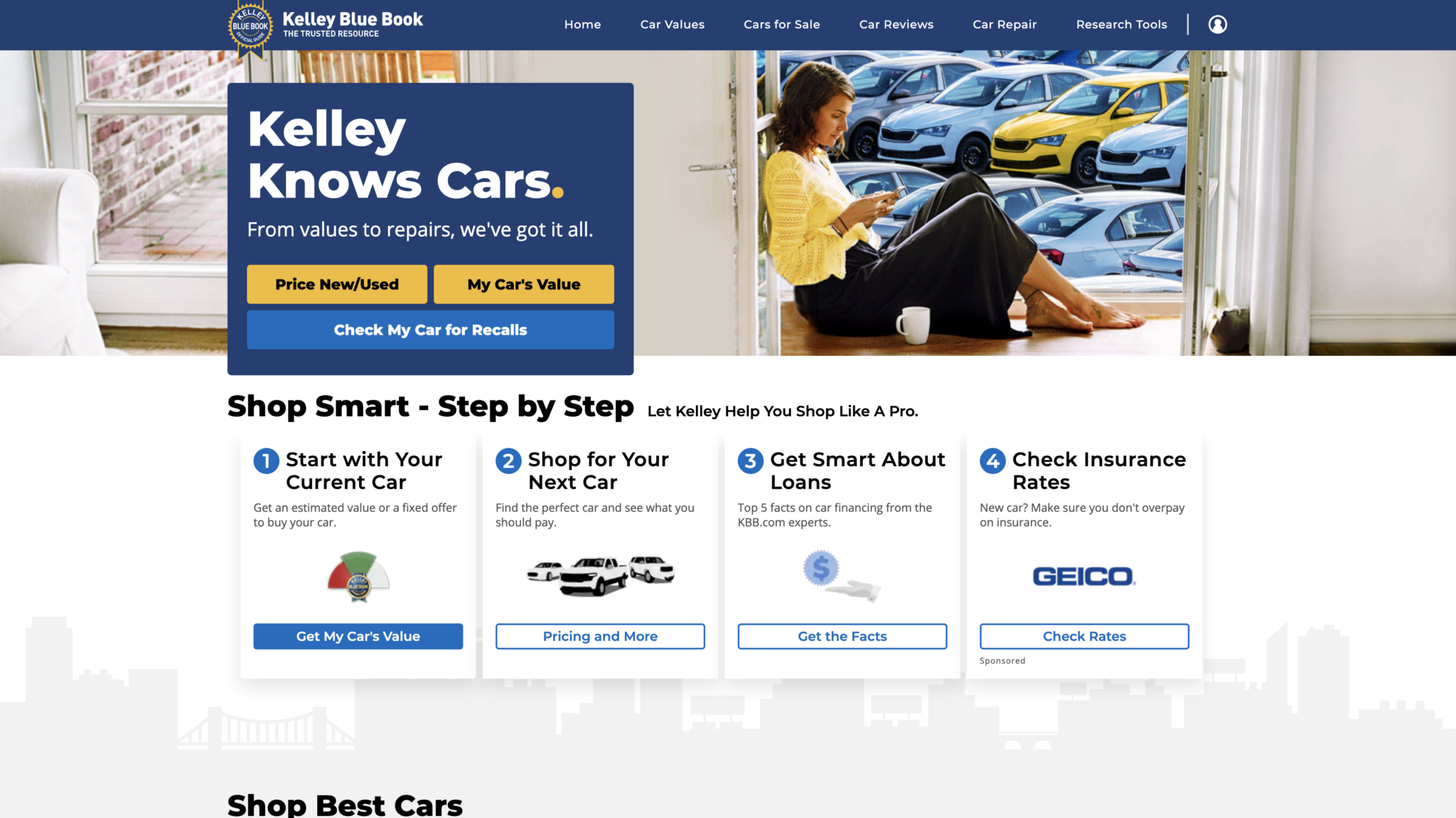 Managing SEO at enterprise scale with Lumar
"We've been around for a long time, so there have been a lot of people who have worked on these sites, and there's a lot of content and information being added daily. With sites of this size, we need Lumar to help manage all of that and help us understand what's most important."
— Matthew Grabiak – Principal SEO Product Manager, Cox Automotive
The Cox team manages multiple large websites and dynamic website content across several brands and 13,000 car dealership partner sites. Being able to identify, understand, prioritize, and execute on SEO issues at this large scale is a crucial aspect of organic search for enterprise companies like theirs. Having Lumar's Analytics Hub and Professional Services partnership helps make this possible.
With websites of this size, a lot of people are involved. Even when developers are well-versed in SEO and working closely with SEO teams, issues that might negatively impact search results can sometimes slip through the cracks. Lumar allows the Cox Automotive team to stay on top of any website coding issues that impact search, so they can be quickly addressed.
Executing redirects at scale for improved SERP visibility across brands
Cox Automotive used Lumar to execute a major redirect project to capitalize on SERP real estate across their multiple brands. As part of the User Acceptance Testing (UAT) process, they used Lumar to perform at-scale crawls of redirected pages to mitigate risk and ensure changes were executed correctly. As a result, they saw a 10% lift in visits for those pages, and continue to see gains from this work.
Rapid results from identifying & solving JavaScript rendering issues
With Lumar, the Autotrader team identified a rendering issue that was causing soft 404s. Within weeks of the fix going live, Autotrader saw a rapid 8% increase in organic visits to those pages (despite a usual seasonal low compared to the previous 30 days). Using Lumar to improve site-wide crawl efficiency, index more high-priority pages, and improve internal linking directly contributed to a further 8% year-on-year increase for Autotrader.
YoY organic growth for longstanding legacy websites
Kelley Blue Book is another Cox Automotive brand with a long-time online presence and some degree of technical debt. Here the team was able to generate a 17% year-on-year increase in organic visits, with the rise directly attributable to SEO improvements made with insights from Lumar.
Internal SEO process improvements, understanding impact, & project prioritization
"Prioritization of SEO projects is really important as, like every organization, we have a certain amount of bandwidth. Through our crawls and conversations with Lumar, we can better understand the impact of our SEO work. Having good projections shows why these items are important and is a big part of getting projects moved up in the queue that otherwise may have not been in line for the first half of the year."
— Matthew Grabiak – Principal SEO Product Manager, Cox Automotive
Working with Lumar's Professional Services team in addition to using Lumar's Analytics Hub has helped Cox Automotive prioritize SEO tasks, and has provided the team with an external perspective and guidance garnered from years of experience working across a wide array of websites.
"I focus on sitewide data, rather than a specific product or feature. Having detailed crawl data is invaluable, but for data analysis it's great to have another person to bounce ideas off of. Jamie has done a great job of helping identify issues and providing guidance from a wide-ranging perspective, having worked on many different types of sites over the years. Internal teams can get tunnel-focused on their day-to-day work and their specific website's history and past issues, so it's good to have an outside perspective and someone who can say 'I've seen this on other sites, I can help."
— Danielle Rohe, Sr. SEO Product Manager, Cox Automotive
Why Lumar?
When it came time to choose a technical SEO and website health platform for Cox Automotive, the team knew that it was important to find more than just world-class crawling technology — they were seeking a partner with the expertise to help them execute SEO projects at a very large scale.
"Most of us have been in the SEO space for a long time. Almost all of us have used Lumar and competing tools before, so we're familiar with what they all offer. Lumar is obviously top-of-the-line, with a lot of cutting-edge aspects to the technology. But it was also really important for us to find someone that would be a partner for us. The extra services are a big part of why we chose Lumar."

— Matthew Grabiak – Principal SEO Product Manager, Cox Automotive
In bi-weekly crawl review calls, the Lumar Professional Services team assists with prioritizing SEO issues, creating user stories for the Cox Automotive backlog, and reviewing the large amount of data they get in their crawls.
"The extra insights we get from our calls with Lumar has been really valuable—they're also always willing to speak with our engineers and work with the various business units we have under our umbrella. The support we get from Lumar really is like having an extension of our internal team."
— Chris Nichols, Director, SEO Product, Cox Automotive