Feature Update: DeepCrawl's Zapier Integration
Today's marketers have no end of data available to them. The challenge is not getting hold of information but about how we can connect data sources together to save time and streamline workflows.
We've been taking big steps to allow our users to connect their most used tools into the DeepCrawl platform and we're excited to announce our latest addition: DeepCrawl's Zapier Integration.
Zapier is about connecting tools and automating workflows. By adding DeepCrawl to Zapier's vast repertoire of available integrations we've opened up a virtually unlimited number of possibilities for you to trigger crawls and extract insights from them.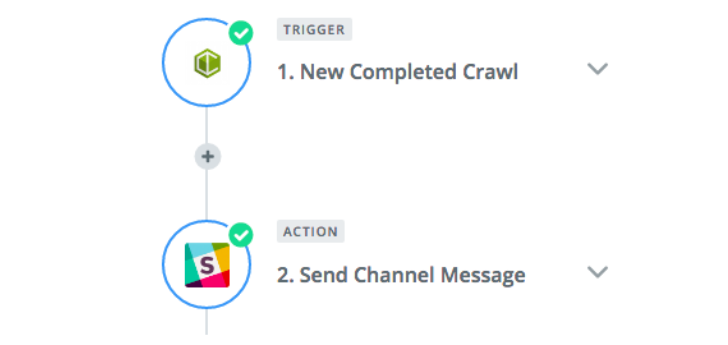 What Can I Gain From DeepCrawl's Zapier Integration?
Creating Zaps (connections between different tools) is all about Triggers and Actions. To set up a Zap you need to define an event that occurs in one tool which then triggers a desired action in another tool.
DeepCrawl Triggers
With our Zapier integration, DeepCrawl can act as a Trigger by sending crawl insights into other platforms. We've put together a few step-by-step guides to walk you through how to set up time-saving zaps:
1. By connecting Slack and DeepCrawl, you can set targeted notifications including crawl insights and alerts to be sent to slack channels after a crawl has completed.
Example: Set up an alert to be sent in Slack after a crawl has been completed if there are any new broken pages.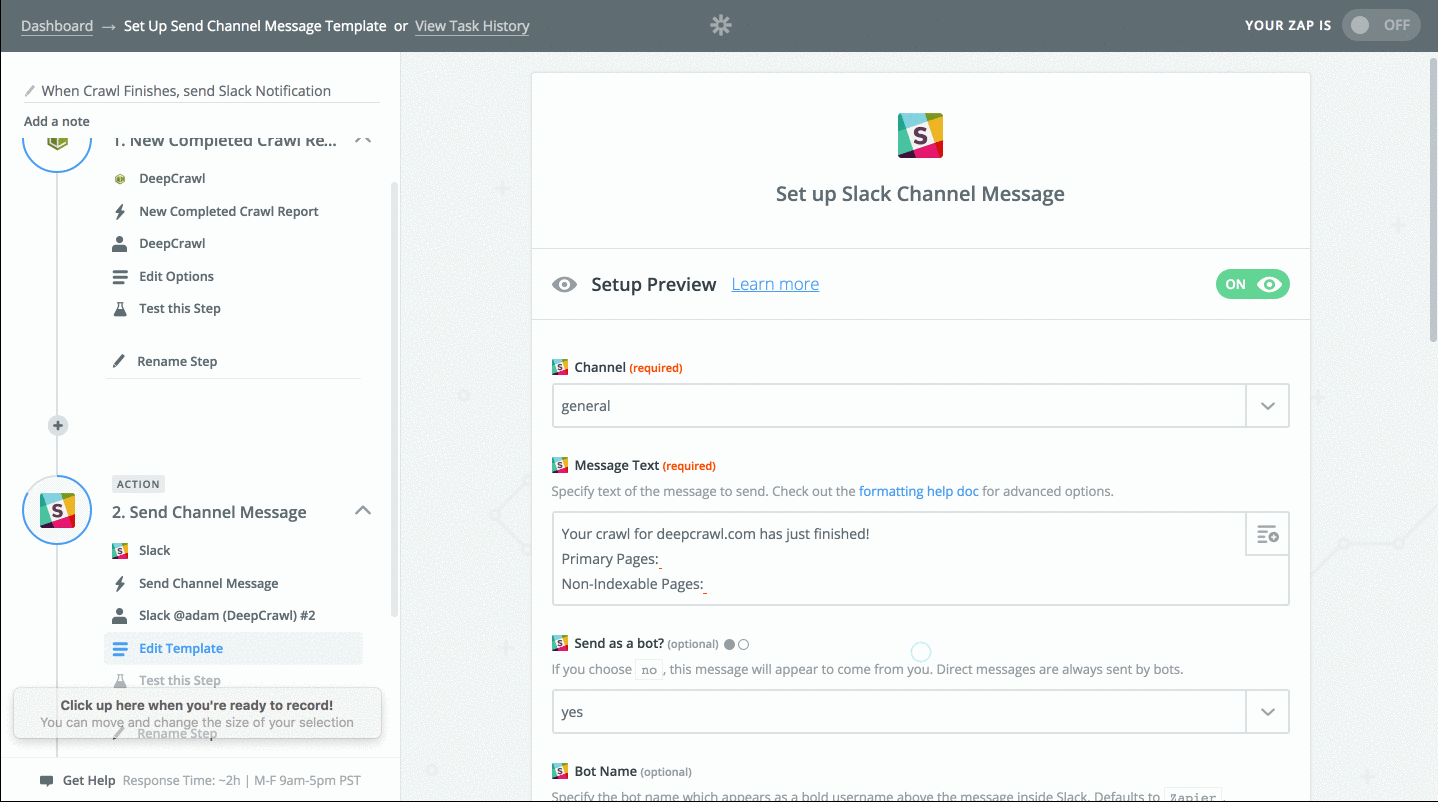 2. By combining JIRA or Trello with DeepCrawl, you can automatically create JIRA tickets when problems are flagged in DeepCrawl reports. You could even use this zap to automatically update the progress or complete tickets in JIRA or Trello.
Example: Automatically update the progress made with Trello or JIRA tickets based on statistical information pulled from a crawl.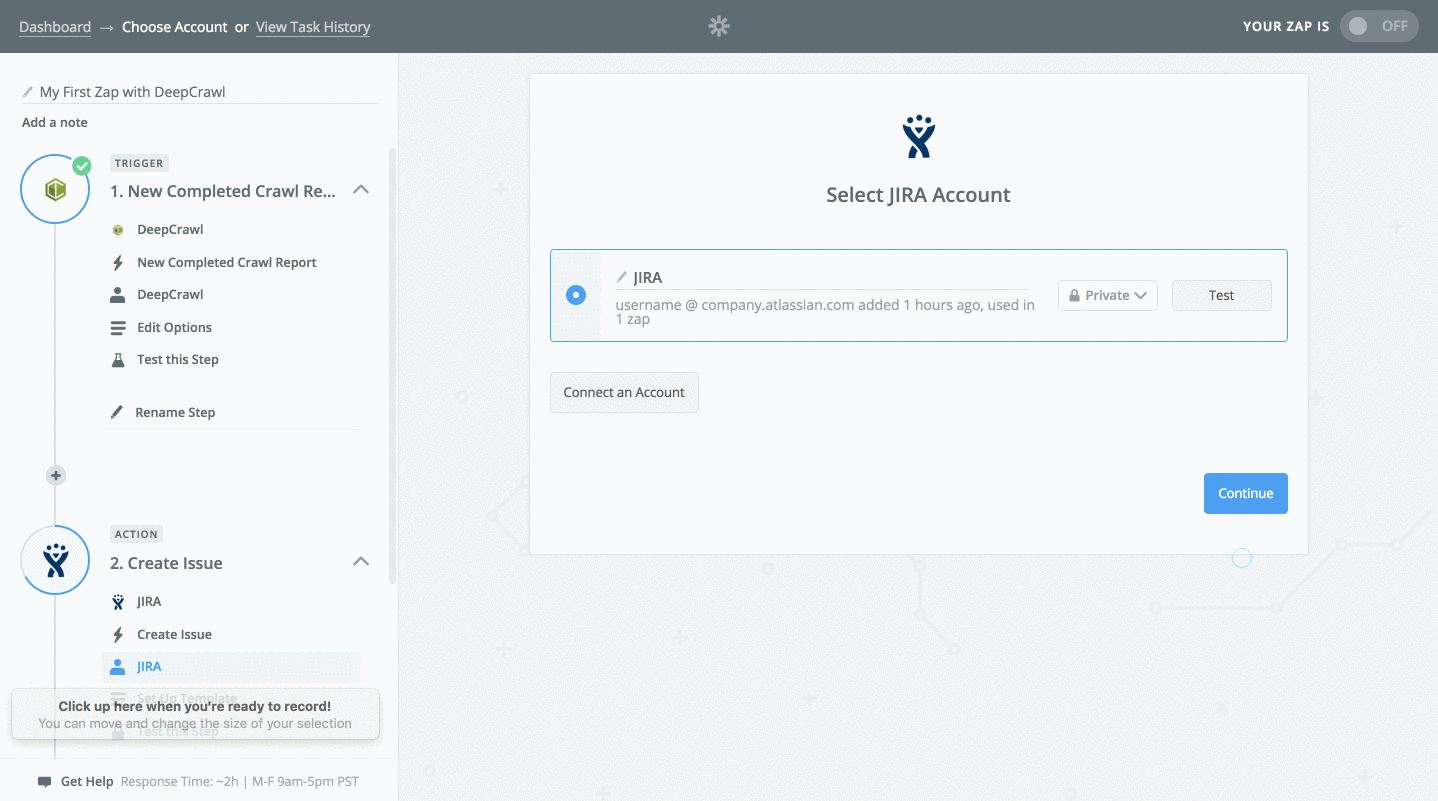 3. Through connecting Google Sheets and DeepCrawl, you can automatically update spreadsheets that include crawl metrics so they are always kept up to date without needing manual attention.
Example: Update ongoing performance reports with the latest metrics retrieved using crawl data. This data can then be used to update connected dashboards and graphs so you can easily identify trends and communicate these to colleagues and clients.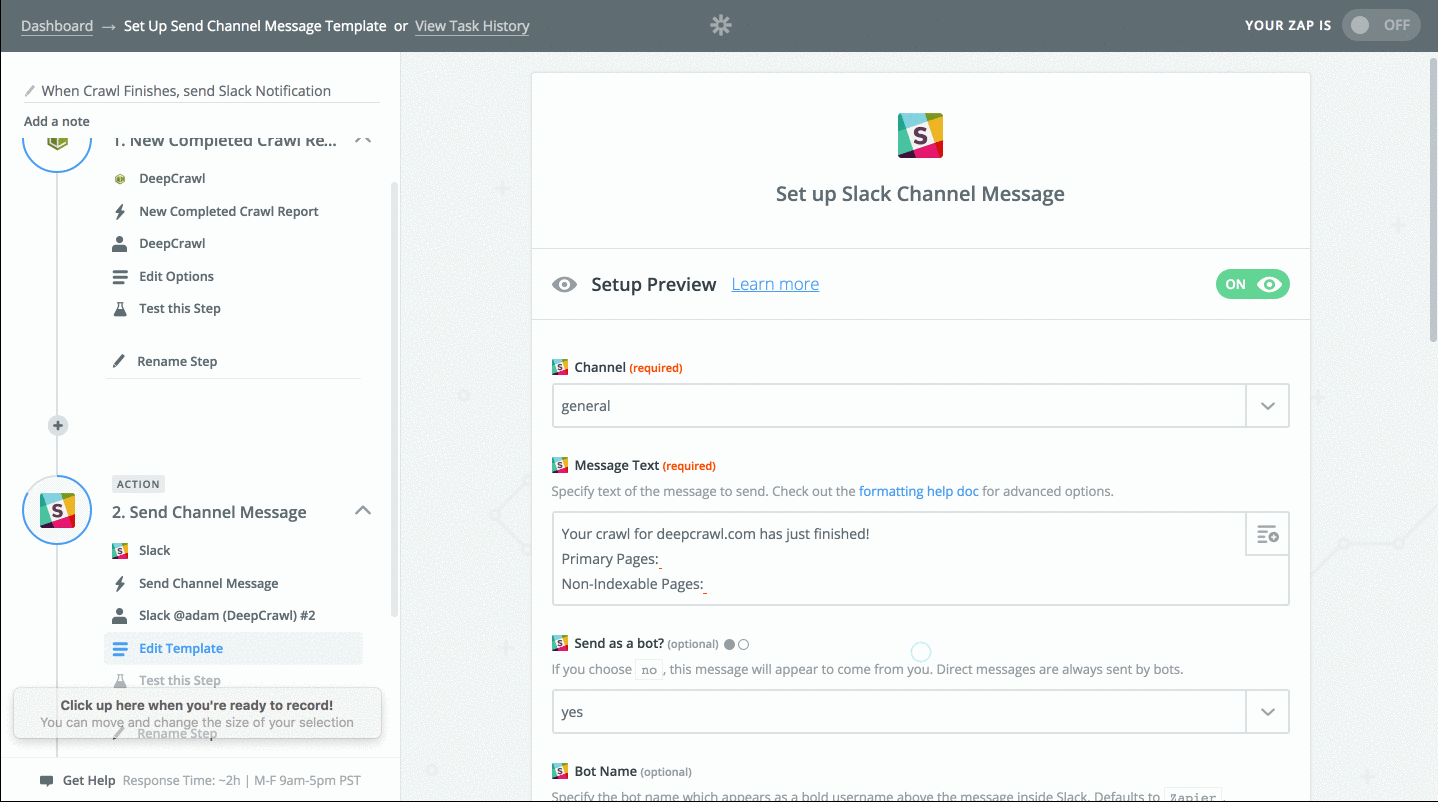 DeepCrawl Actions
Alternatively, Deepcrawl can act as an Action by setting off a crawl when a trigger is activated in another tool.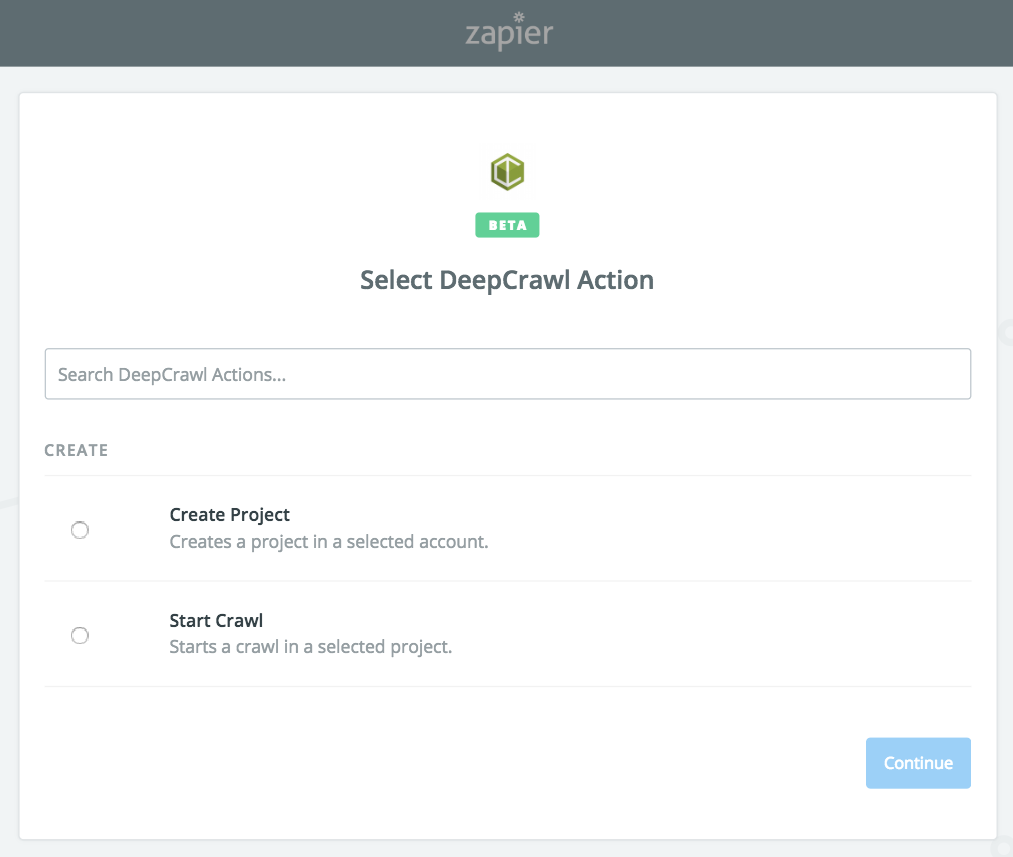 A few ways you can trigger crawls with Zapier include:
1. Connect Google Calendar and DeepCrawl and you can create calendar events that will trigger crawls by including certain trigger words.
Example: Preparing for a major update to a site? You can create an event in Google Calendar to schedule a crawl which will coincide with the update to monitor the impact of the changes to the site.
2. Creating a zap with Basecamp or Asana and DeepCrawl, allows you to create project and trigger a crawl when you create a new project in Basecamp or Asana.
Example: Just onboarded a new client? Connect DeepCrawl and Asana and you can automate the creation of a project and a crawl in DeepCrawl when a new project is created in Asana.
3. Slack can also be combined with DeepCrawl to trigger crawls from within the Slack interface.
Example: Trigger a crawl to start within slack by creating a zap with DeepCrawl. Once the crawl has completed you can use that as a trigger to send key insights from the crawl straight back to you in the Slack channel that you used to trigger the crawl.
Let us know what you think…
The above are just a few of the possible combinations that are made possible by DeepCrawl's integration with Zapier, so go forth and experiment! You can access DeepCrawl's integration with Zapier via this share link as it is currently in beta.
We'd love to hear about the unique and original combinations you can come up with to automate tasks that involve crawl data. If you have an idea but aren't sure how to set up the zap then don't hesitate to get in contact or drop us a line on Twitter.