We've announced quite a bit of exciting news in the past few months here at Deepcrawl (now Lumar) — everything from launching the New Experience within the Deepcrawl platforms, to our SOC 2 Type 1 data security certification, our new SEO solution for Wix, and the launch of a new API. 
Today, we're adding another win to the list! Our team is happy to announce that Deepcrawl has come in at number 5 in BusinessCloud's MarTech 50 ranking — chosen from over 100 shortlisted MarTech companies by an independent judging panel and a vote from 1,500 readers. Per BusinessCloud, this new annual ranking "celebrates the UK's most innovative startups, scaleups and established firms creating original technology for marketing."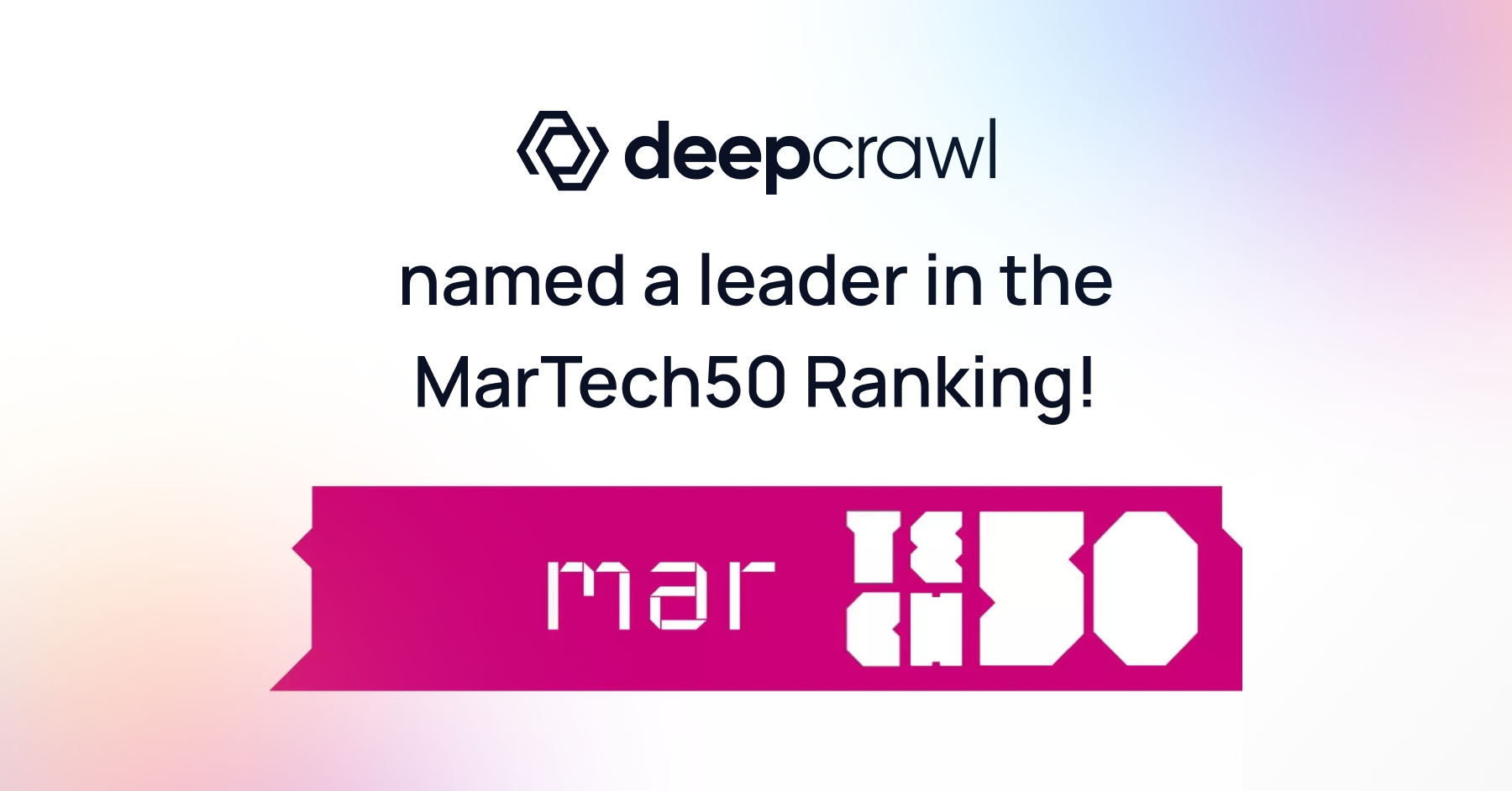 Thanks to all of our Deepcrawl community members who voted in the ranking. Staying innovative and developing forward-looking solutions for our customers has long been a priority for our team. As more and more business leaders prioritize their websites and organic search as revenue-driving channels (and build out their MarTech stacks to address these core parts of their digital marketing strategies), we're thrilled to be at the forefront when it comes to creating pioneering platforms for website health and digital operations. (Keep an eye on this space as well — we've got even more product news coming later this year!)
Not a Lumar (formerly Deepcrawl) user just yet? Book a demo to see what makes our platform among the most innovative MarTech offerings today.