We're thrilled to announce new digital accessibility metrics and website accessibility health scores in the Lumar platform! These new insights will help businesses create more inclusive website experiences for all users by uncovering site-wide accessibility issues.
Lumar's new website accessibility metrics
Powered by Lumar's ultra-fast website crawler and the leading digital accessibility library, the new website accessibility reports further expand Lumar's website intelligence offering beyond our much-loved technical SEO capabilities.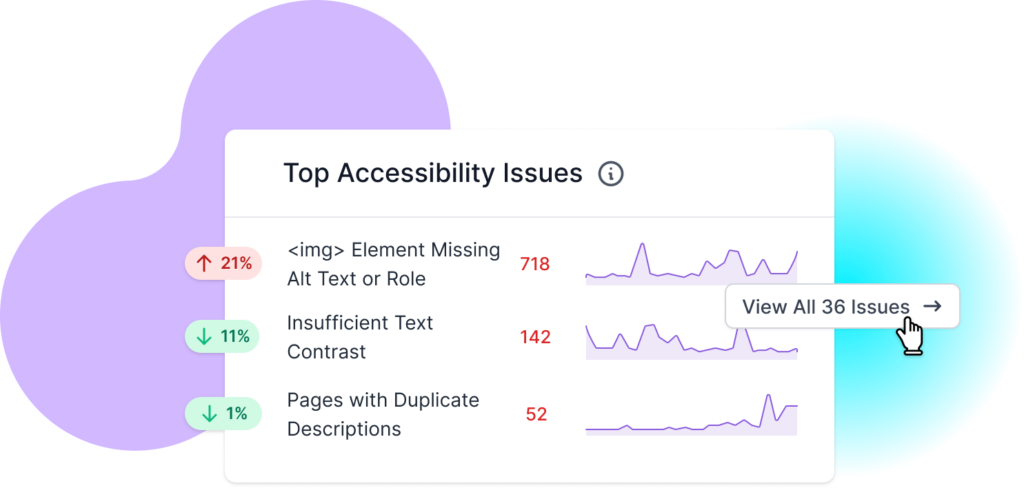 The accessibility ("A11y") metrics will add new functionality and use cases to the existing Analyze, Monitor, and Protect apps available in the Lumar platform, so users can examine both technical SEO and website accessibility issues within a single platform, using a single crawler.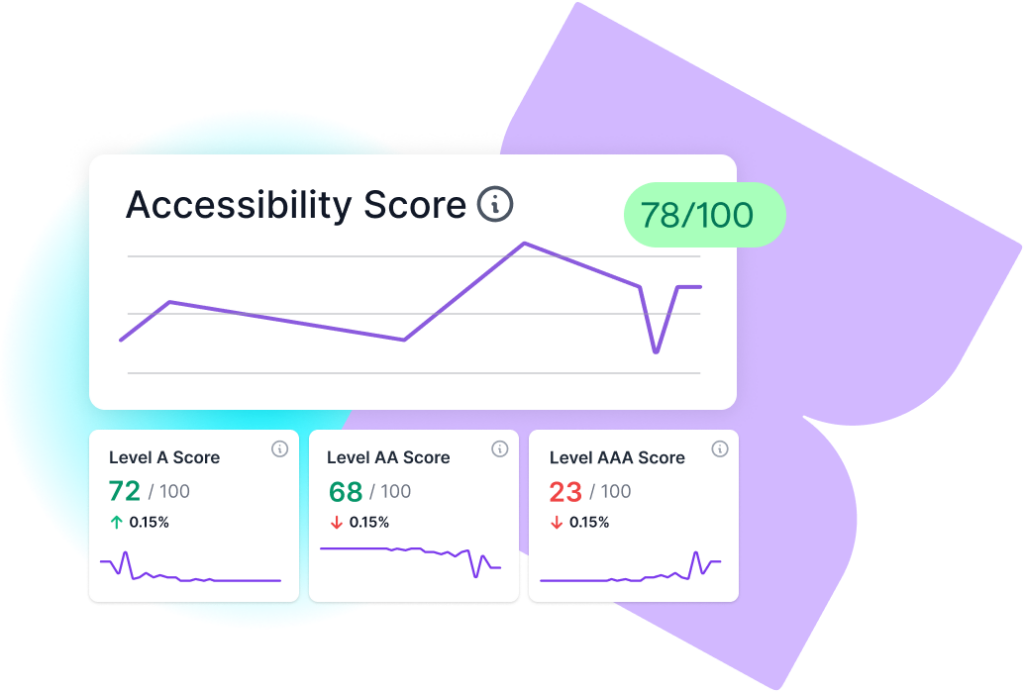 Alongside the new crawl metrics for accessibility, Lumar is also launching website accessibility health scores that help businesses identify, prioritize and fix issues that are preventing their websites from reaching WCAG (Web Content Accessibility Guidelines) standards for Level A, AA, and AAA compliance. The reports' logical grouping of issues into different WCAG levels, categories, and subcategories also helps users quickly make sense of the data and understand where to start, rather than being confronted with a long, overwhelming list of accessibility issues.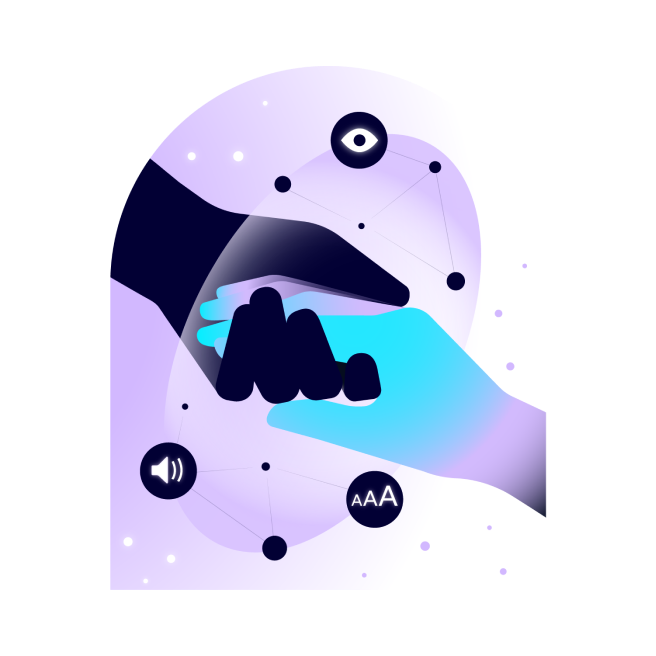 New Platform Features
Build inclusive digital experiences with Lumar
Easily identify digital accessibility issues across your entire website
Prioritize accessibility tasks effectively
Get fewer false positives on color contrast issues
Automate QA testing for WCAG 2.1
Get pricing
Why website accessibility matters for businesses today
More than 1 billion people worldwide live with a disability, according to the World Health Organization (WHO), but the vast majority of websites do not presently meet even basic WCAG accessibility standards set by the World Wide Web Consortium (W3C).
Of course, improving your website's accessibility for all users is the right thing to do — that should go without saying. But for businesses looking to reach new customers — and comply with local accessibility laws and regulations — there's a clear business case for digital accessibility as well. In a new study conducted by Lumar this year, 1 in 4 website-related professionals surveyed cited website accessibility as one of the most overlooked areas in their websites' health and performance.
Despite the importance of website accessibility being well acknowledged by survey participants, 63% of respondents said they had no internal staff or external consultant responsible for digital accessibility efforts. Closing this gap requires a new solution that can effectively orchestrate website management resources to meet accessibility standards. With Lumar's new accessibility metrics built into its broader website intelligence platform, organizations can now seamlessly get insights into their sites' accessibility compliance in the same centralized resource that already empowers their SEO, marketing, UX, and engineering teams with in-depth website health monitoring, analytics, and QA testing automation.
Learn more about how the team at Lumar is utilizing our new a11y metrics to make improvements to our own digital experience in our accessibility case study.
Want even more details? Check out our website accessibility product guides.
Get a demo of Lumar's accessibility metrics
Ready to see how the new website accessibility metrics and health scores in Lumar can help your business ensure a more inclusive online experience for all? Fill out the form below and we'll book your personalized platform demo.
Platform demo: See Lumar's digital accessibility capabilities in action
Discover why Lumar is the website intelligence platform of choice for leading enterprise brands: