Growth marketers are often focused on paid marketing channels like digital ads. But with the decline of third-party cookies on advertising platforms and the current worldwide economic uncertainty impacting marketing budgets, marketing teams may want to revisit how their more cost-effective organic marketing channels, like their website, can do more to impact their demand generation efforts in the year to come.
A few data points worth noting for growth marketers as they prepare their 2023 marketing strategies and budget allocation:
Pages ranking in positions 1-7 in Google's organic search results all outperform the average CTR on paid search ads, according to Backlinko data — and, on average, moving up one spot in the SERPs can increase CTR by 30.8%. And studies have shown more than half of all website traffic, in general, is generated from organic search, not from paid advertising channels. Despite these facts, website health and search engine optimization (and the underlying technical foundations of your website that enable it) can be areas of marketing strategy that go overlooked by marketing leaders—resulting in missed opportunities for revenue-driving organic traffic and brand awareness.
In our search-first age, SEO (and in particular, technical SEO) can be seen as something of a 'secret weapon' for savvy growth leaders who recognize its potential to drive down customer acquisition costs and the performance multiplying effect that their websites can have for their demand generation machines.
Building a demand generation machine
As growth marketers, determining how to best allocate our resources across the many activities our teams are involved with is a constant challenge.
We're always asking ourselves:
Which efforts will maximize awareness and customer excitement, and ultimately, drive revenue?
How should our teams divide up their time and attention to create the best possible demand generation machine?
How should our teams divide up their time and attention to create the best possible demand generation machine?
The Demand Generation Problem: How should we allocate marketing resources to maximize brand preference and revenue?
The Demand Generation Machine: A system set up to effectively solve this demand generation problem.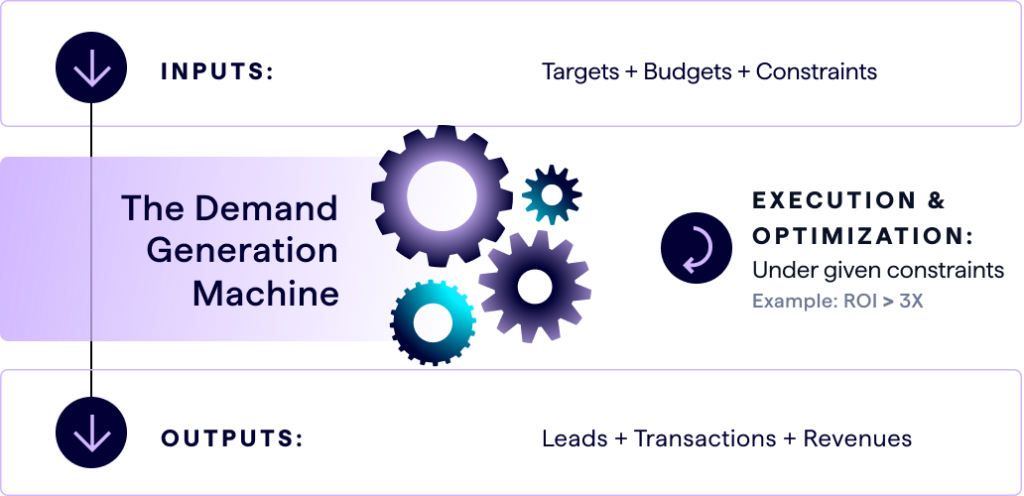 A lot of energy gets put into building high-performing demand gen machines. Generally, that looks something like this: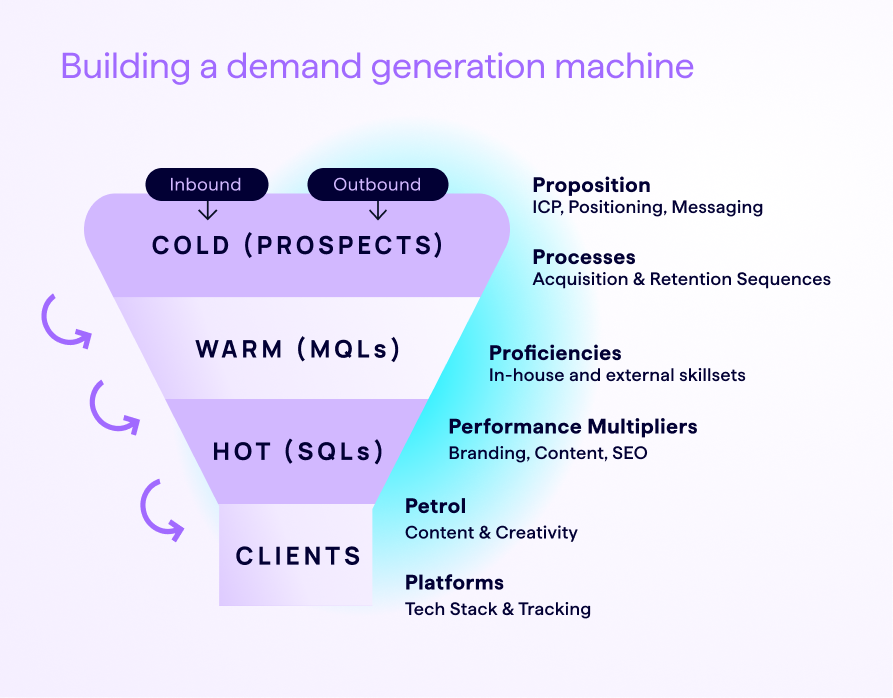 More often than not, marketers are putting the bulk of their energy into paid acquisition channels (like online ads) and content-driven inbound lead generation.
But there's one major component of demand generation that most marketers overlook…
A blindspot in most demand gen machines: website health
A common blindspot in most growth marketers' demand generation machines falls around their websites' technical health.
It's one thing to create a great-looking website with a lot of relevant content. But if the technical health of that website is failing, you're likely missing out on major opportunities to drive more organic traffic, brand awareness, conversions, and revenue. This is because your website's technical health can play a big role in how its ranked by search engines — and because factors like site speed and user experience can influence how likely website visitors are to convert to paying customers. According to Google's Mary Ellen Coe, president of Google Customer Solutions, a one-second delay in mobile load times can impact conversion rates by up to 20%.
Organic marketing channels in general can often be overlooked by marketing leaders—or fall into the shadow of flashier paid channel strategies that take up a lot of real estate in marketers' minds. But in today's marketing landscape, efficient resource allocation should include more than just the short-term (and more costly) boosts associated with paid channels.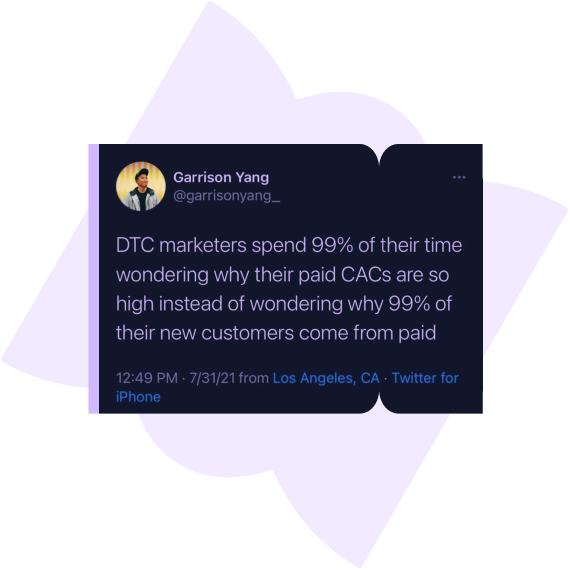 As growth-focused leaders, it's worth making an investment in the organic marketing channels that work hand-in-hand with our paid channels. These organic channels can deliver high returns on investment over a longer-term timeframe.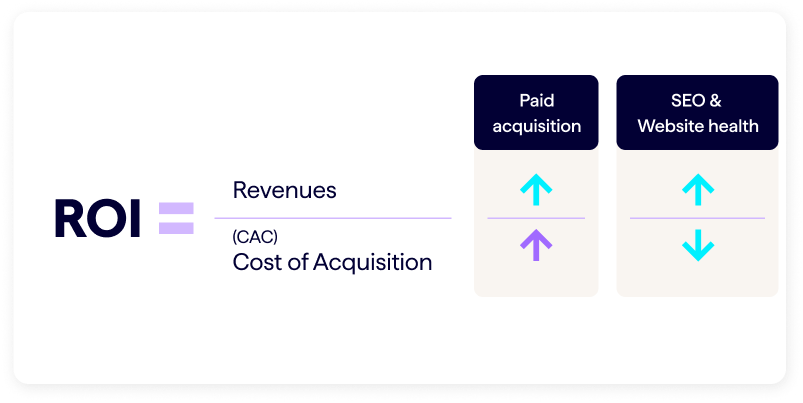 It's not just the content side of organic marketing that needs your attention…
The technical aspects of your website play a major role in how well your content performs. After all, if you're taking the time to create stellar content for your target markets— shouldn't they be able to find and engage with it? To get your content in front of the people who need it (and are poised to convert into paying customers), it's imperative for marketing teams to ensure their websites are succeeding in search.
Factors such as site speed, efficient Javascript rendering, and utilizing the correct indexing and crawling controls within your website's code and structure can make a big difference in how well your site ranks on Google — and how capable your site is of driving revenue from organic search. With the release of Google's Core Web Vitals last year, these technical considerations have become more important than ever when it comes to how well your site is ranking in the search engine result pages (SERPs).
Your website's technical health can have a significant impact on your organic search performance. And organic search performance offers opportunities to reduce customer acquisition costs (organic clicks and traffic are free regardless of volume, as opposed to paid campaigns where every click has a cost), drive brand awareness among qualified potential customers, and ultimately, improve conversions and drive revenue for your brand.
It takes time to climb the ranks in the search engine results pages, and paid channels of course play a big part in generating demand as well. But a well-balanced approach to your demand generation machine can utilize both the costly, quick wins of paid campaigns alongside the steady, ongoing, and cost-efficient benefits afforded by organic search and website improvement efforts.
This balanced approach helps manage the budgetary aspect of building a sustainable demand generation machine while ensuring you meet your potential customers exactly where they are.
In short, your website's technical health—and the organic search performance it enables— can serve as performance multipliers for your wider demand generation activities.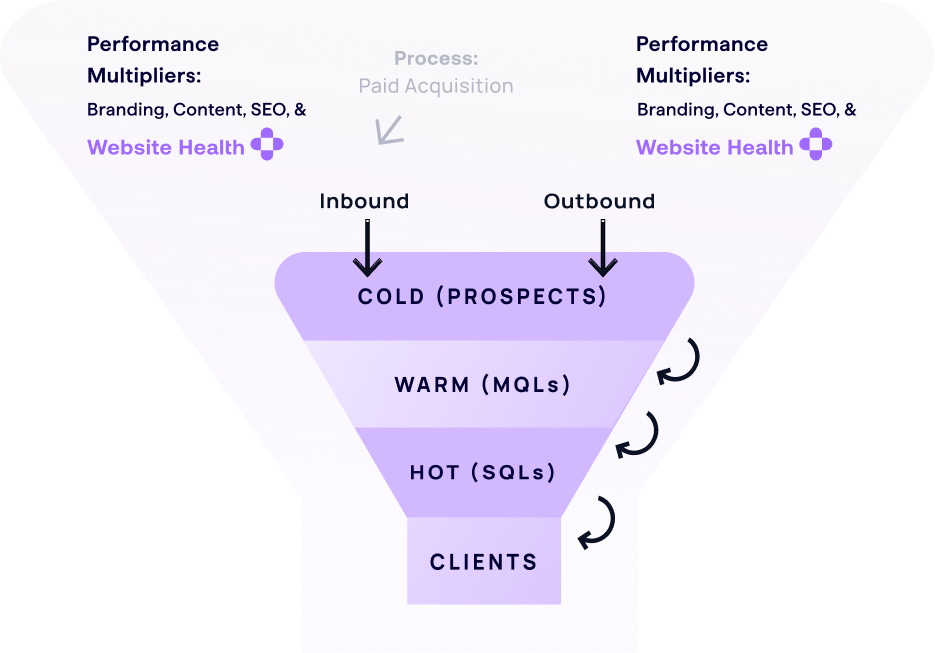 Website health & organic search as performance multipliers for demand generation
Let's explore the concept of website health and organic search as performance multipliers in a bit more depth…
Why are these website efforts such an impactful part of your demand gen machine? Because we're in a search-first age.
Studies suggest that 53% of all website traffic comes from organic search, not from direct visitors or more costly paid ads — and that number is growing.
Organic search can be a massive driver in brand awareness and conversions. In fact, 89% of the marketing leaders surveyed in Lumar's 'Digital Future' report agreed that organic search will drive more revenue in the future.
Let's face it. Today, most consumers begin their search for answers (and products) on Google. Whether we're seeking an answer to life's biggest questions, an office chair, or a present for our niece, what's the first thing we do when we need something? We search online.
Targeted ads and pay-per-click media might provide immediate, short-lived boosts in awareness (so long as you continue paying for them), but for longer-term, cost-effective growth, marketers can no longer overlook organic search as a primary part of their marketing mix.
Today, succeeding in organic search is about a lot more than just keywords and content. It demands technically sound websites that are poised to rank highly in the search results.
With Google's algorithm updates in recent years, the technical aspects of your website (including factors such as site architecture, indexability, crawlability, Javascript rendering, and site speed) are playing a larger role in how search engines rank your site — and consequently, how likely customers are to find it.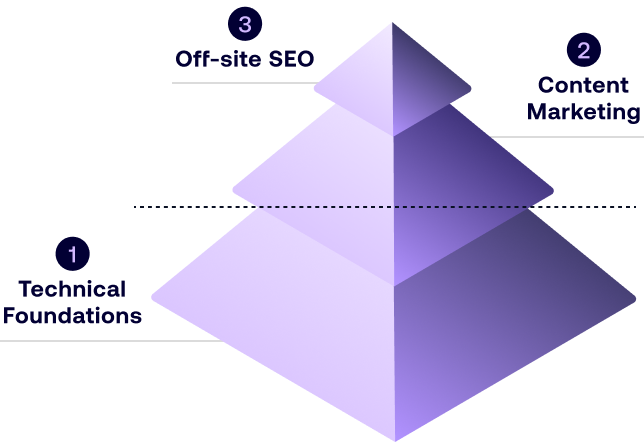 The SEO-revenue funnel
Like many concepts in marketing and business growth, website health and SEO can also be visualized as a funnel. (We love funnels!)
Want to dive a bit deeper? Read Lumar's "SEO-Revenue Funnel: Visualizing the Path to Organic Growth" to learn more.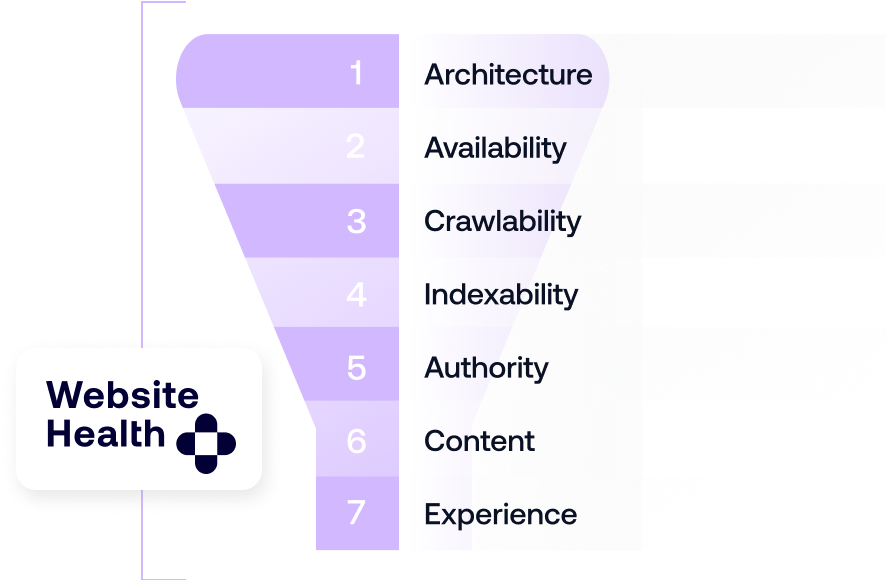 If you want to create a better customer experience, drive more awareness, and reduce CAC, then it's time to take care of your website's health.
Coding errors, broken links, JavaScript rendering choices, and unoptimized images on your site might not seem like a big deal. But they matter if you want to succeed in organic search. Customer experience matters online too.
Slow and confusing websites frustrate visitors, pushing them to your competitors with just a click or a tap. And that's assuming they find your website at all. Because when search engines can't crawl, identify, and index website content and understand a website's various technical components—like sitemaps, page speed, internal linking structures, and indexing directives—your website can easily fall down in the search rankings. This can mean lost traffic and lost opportunities for revenue.
We love this quote from Scott Brinker, VP, Platform Ecosystem at Hubspot (and editor at chiefmartec.com):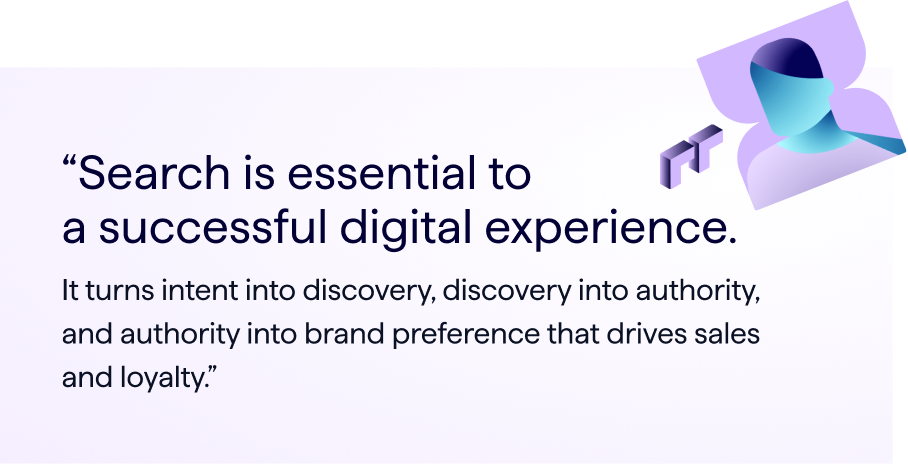 Driving sales and loyalty — that's the goal for almost every business. And increasingly, savvy growth-focused leaders are thinking more holistically about how website health and SEO fit into their larger business and marketing goals.
---
This article is an excerpt from Lumar's much longer, more jam-packed eBook: "Digital Ops & Demand Generation: How to Make Your Site a Performance Multiplier for Demand Gen".
Download the full eBook to learn more about how to ensure your website is contributing to your growth marketing goals.
More resources for digital marketing teams:
Start building better online experiences today
Lumar is the intelligence & automation platform behind revenue-driving websites