Earlier this month, international SEO consultant Aleyda Solis joined our host and CAB Chairman Jon Myers on a DeepCrawl webinar to discuss all things international SEO. Aleyda's expert talk was packed with so much knowledge that we weren't able to cover all of the questions submitted in the webinar itself. However, Aleyda has kindly taken the time to answer all of your questions afterwards, which we've included in this post.
If you want to learn even more about international SEO, you can read our recap of the webinar itself as well as downloading our comprehensive whitepaper on international SEO.

Is there any way to estimate traffic, since there aren't any tools for Hindi? It's a brand new website so I don't have any past data to use.
There are keyword tools that support Hindi, such as Google Ads Keyword Planner or KWFinder, and you can use them to do keyword research to see the search volume for your top terms.

Most of our content is in English but we have a lot of learners from non-English-speaking countries. We have almost 10 ccTLDs with the same number of landing pages but basically duplicate the main site. I feel this is not the best approach. What is your opinion?
You should have the content in the relevant language of each country you target, and perform proper keyword research for each to better understand which topics are the most popular ones in each, and optimize the content accordingly.

Practical question: domain.co.uk/us cannot create a US version because that domain isn't available (this is quite often the case for hotels). How can we force the visibility of the /us subfolder in Google.com despite the geolocalization handicap?
If the ccTLD for the specific country is not available, in this case, the US, the best option for the long term, in my opinion, would be to enable the US version in a gTLD instead by using a subdirectory that can be geolocated to this country in GSC. This gTLD can also be used in the future to enable more country versions.
The US version won't be geolocated to the UK by default, so it will eliminate the "handicap" of not being properly geolocated, and although it will need to start in a new gTLD and have to grow its popularity from scratch, this can be less of a "challenge" in the future with a proper link building strategy.

Why would you base an international SEO decision on domain authority? That's a metric that Moz created, not Google or any search engine.
This is purely about semantics. When I mention domain authority I mean the domain link popularity, you can use whatever metric you consider better in your case to measure link popularity, it's up to you.
In my case, I take as many different link tools into consideration as I can, but ultimately and most importantly, I will assess the link profile myself and identify the links characteristics: volume, quality, relevance, country/language location, etc.

Is there a benefit of having the hreflang annotation in 2 places, for example on a sitemap and on the html head?
As long as it is correctly implemented and identified, one method is enough.

Is there a negative SEO impact to implementing hreflang for a .com and a .co.uk site?
No problem at all. Hreflang annotations work through different domains and across gTLDs and ccTLDs too.

Let's say I have a .com site in a language (English for example) which is shared by US, UK and CA. How do I target these countries for international SEO?
In this case, you're targeting the language, English, with the same version for all English speaking countries: US, UK, CA.
Would it be beneficial to you to specifically target each country instead of the language? Identify it for yourself by doing keyword and competition research for each country to specifically see how the audience searches in each one of them. Check if the terms are different, if the product/services preferences are different, if the seasonalities are different, if your competitors in each market are using ccTLDs or any geolocated version towards that country specifically (through a subdirectory or subdomain) etc. to assess if it would be meaningful for you to enable a specific version for each one of them. This is in case you identify that not having them means that you're losing meaningful opportunities to be competitive by not specifically optimizing and targeting to each version individually.

What's the best way to approach keyword research for these other languages, when you don't speak the language? Can you get much information from Search Console and Analytics?
You can get the top information of the traffic you already have from Google Search Console and Analytics, however, if you want to assess the potential in another language/market the best is to do keyword research using tools that can inform you about the search volume and terms you might not be already ranking for in those languages, since you want to identify the potential. You can use Google Keyword Planner, SEMRush, KWFinder, etc.
What would be important in this situation too, if you don't speak the language, is that you have the support of someone – ideally a marketer too – who's a native speaker in it, so this person can provide ideas, feedback and validation of the terms.

What's the best way to check the search results for another country/language?
Use a Proxy or VPN to use the IP of each country so you can actually search like you are there. You can also use ChromeDev Tools Sensor functionality to switch your browsing location too, like this:
Here's a tip in case you don't have a VPN to check international SERPs: Use the Chrome DevTools "Sensors" geolocation option to emulate it: https://t.co/YpNZ86IB1v Here's a "food nerby" result geolocating to SF – I think this might be useful for you @rebelytics pic.twitter.com/zBB2BxadUF

— Aleyda Solis (@aleyda) July 8, 2018
If using a subdirectory for languages, does it matter if you use /en-en/ versus just /en/?
It doesn't, since your identifiers here are languages: /es/ or /espanol/ for Spanish, /fr/ or /france/ for France. In general, you can use whatever you want to call your subdirectories, there's no standard or requirement about it. Just make it relevant, descriptive and meaningful for the audience, as well as scalable if you think that in the future you might want to start targeting countries too.
What are your recommendations for how to remove automatic redirects based on IP address on a website where the wrong language/country versions of the site are ranking internationally? Can you trust a correct implementation of hreflang to quickly fix this once the redirects are removed? Are there methods to follow that can ensure minimal loss in traffic/users in the wrong place once the change is made?
Yes, hreflang annotations should avoid the necessity of having IP based redirects – at least from users coming from organic search results – since the relevant page should be the one ranking in each case. For those scenarios where it doesn't, then you want to "alert" your users that there might be a better version for them based on the country they're coming from, like in the example I gave in the presentation, just by letting them know, without forcing them.

Besides correct hreflang implementation, what other ways can we geotarget countries in a subfolder level?
By geolocating each subfolder in Google Search Console. Make sure to register each subfolder individually and use the international targeting report there.
Thanks again to Aleyda for such an insightful webinar, and for all of those that attended and submitted brilliant questions.

Lean more about international SEO with our white paper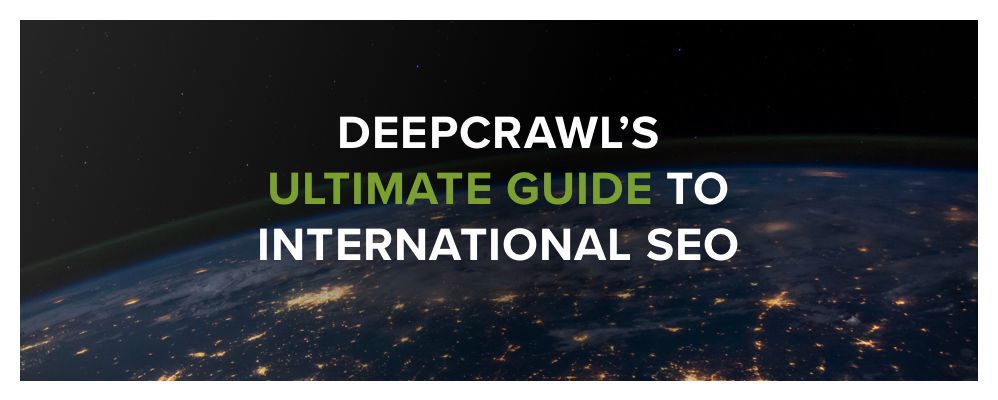 If you want to gain an even better understanding of how to implement successful international SEO strategies, Aleyda has contributed to our comprehensive white paper on the topic. You can read our white paper on international SEO by clicking the link below. Happy reading!