The 16th and 17th of October saw the return of the one and only SearchLove, a favourite amongst Search Marketers worldwide. We were delighted to be exhibiting, to be sponsors, and frankly; to be there! Distilled's Will Critchlow, Lynsey Little, Leonie Wharton & everyone involved did an incredible job bringing the stage & the sound to life. And let's not forget Rob Ousbey & Niralee Thanki, for their constantly witty entertainment as hosts!
I would also like to give kudos to the brilliant Phil Nottingham for memorialising the event with incredible photos, which are embedded throughout this post.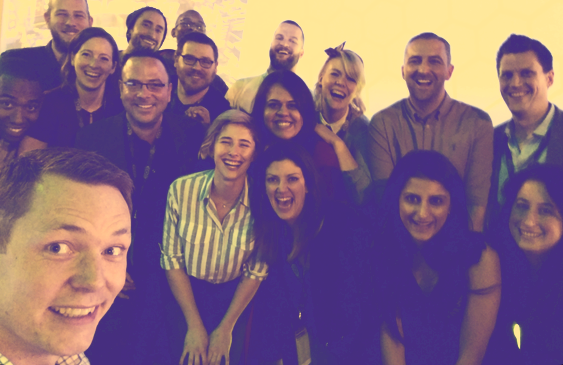 Paddy Moogan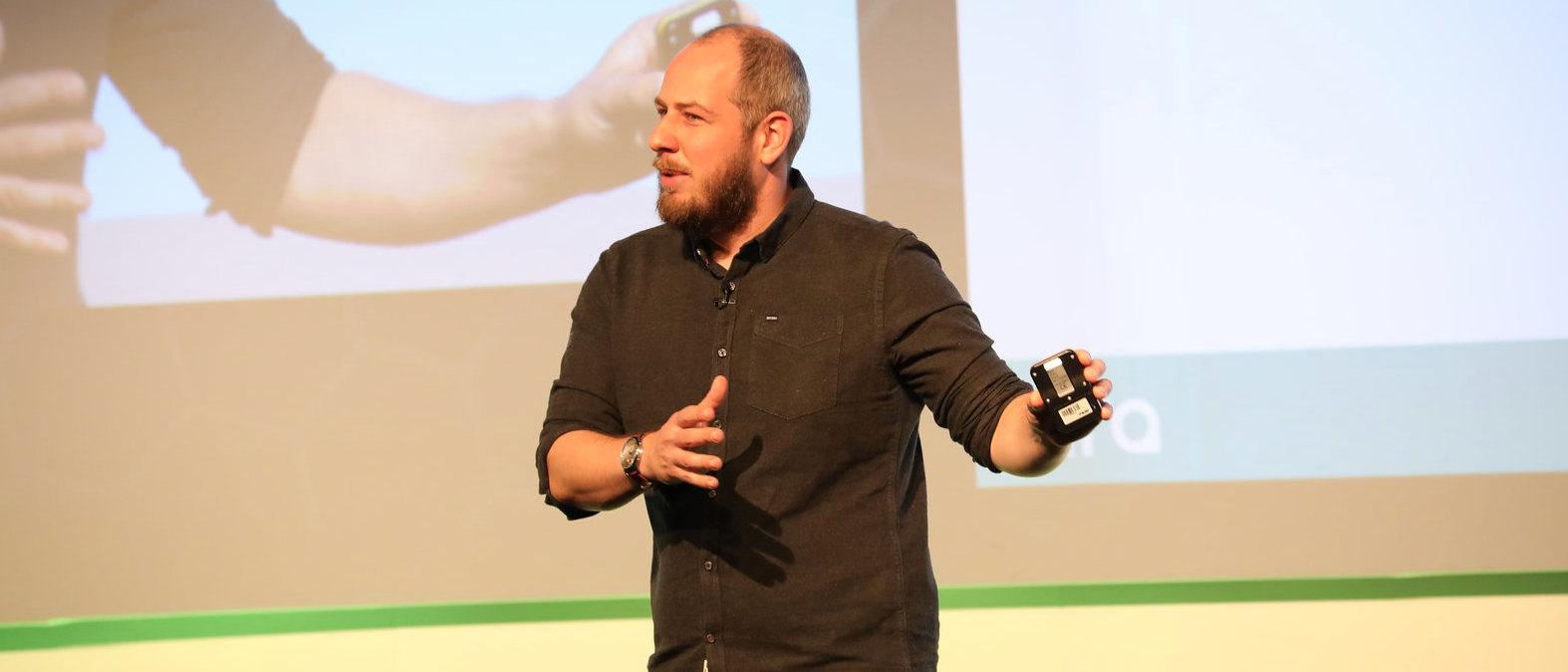 Link Building Case Studies, Myths & Fails
Co-Founder of Aira Paddy Moogan started SearchLove by taking us back in link-building time, showing us just how much the game has changed and giving his two ¢ents on where it's headed for 2017.
From Rankbrain, AI, Machine Learning, Voice Search, to Assistants…it's safe to say the way we work has changed!
But, it's important to remember that irrespective of the latest trend, when we see content driven link campaigns increasing organic traffic and keyword rankings; we cannot dismiss the value of links. After all, we need to focus on what leads to results for our clients.
Links matter.
And they don't necessarily require big budgets 🙂
Although these are cool you don't have to have them:
interactive visuals
badass data visualisations
recognisable brand
epic relationships with journalists
viral content
perfect launch times
Paddy showed us a map Aira made for a client looking at top car manufacturers around the world, seen below.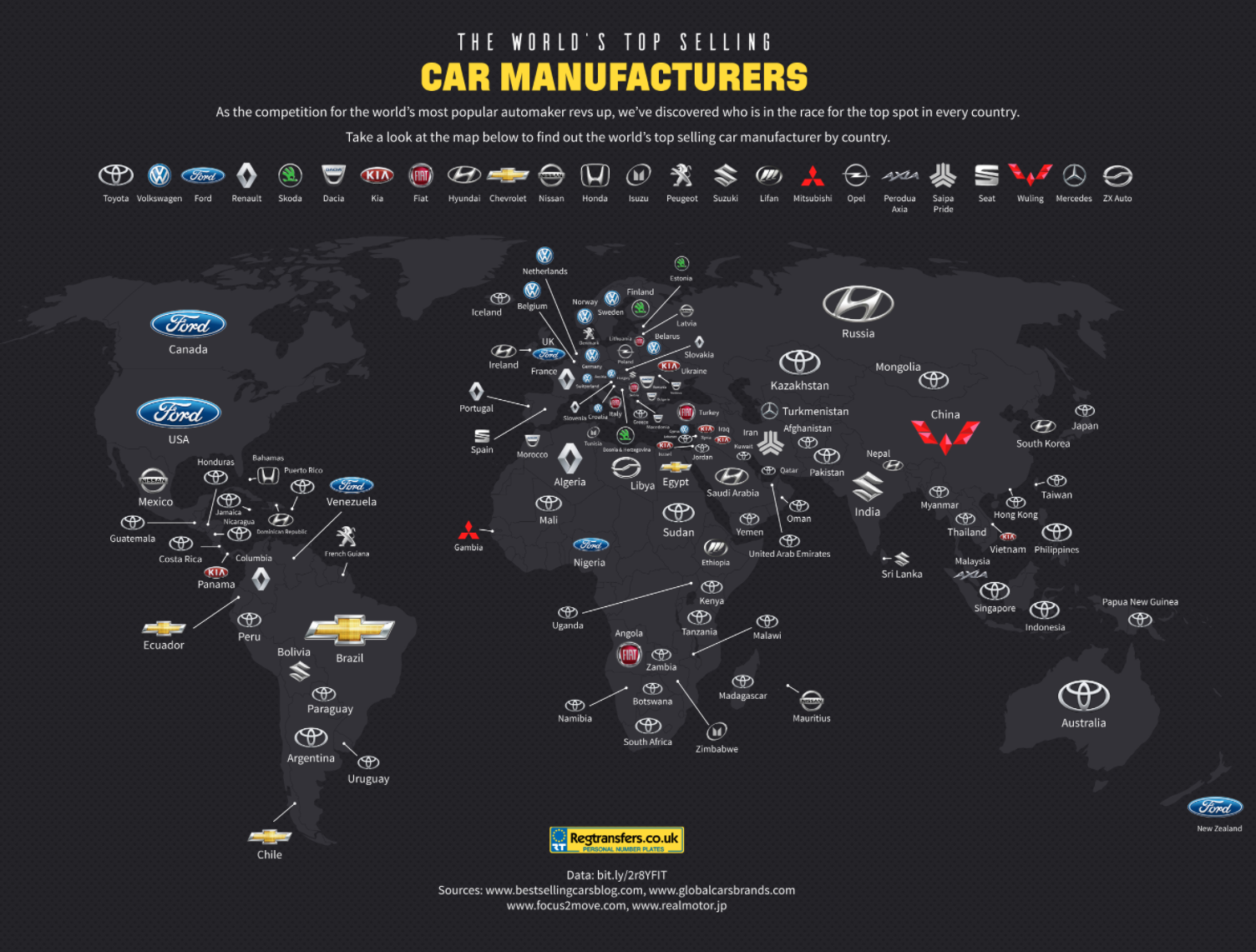 Coverage and links got off to a slow start, but as they grew Aira noticed that journalists weren't linking to the whole shabang, but one part of the story.
This was a major key, as it meant the key angle had been identified.
Great to see @paddymoogan laying down the #linkbuilding at #SearchLove, sharing practical experiences. Tip: careful with chillies folks! https://t.co/7xQMjRdeNG

— DeepCrawl (@DeepCrawl) October 16, 2017
KEY LEARNINGS
INFOGRAPHICS: Display big images within a pop up or lightbox, by bypassing (try saying that quickly!) jpeg files people need to click on, your links remain on the optimal page.
RELAUNCHING: Reduce risks in link-building by tying content into different events throughout the year, thus enabling you to update it and relaunch it seasonally and keep getting links!
PATIENCE: Some pieces may not go viral, but will attract links over time, like this awesome interactive image about gender imbalance in the boardroom. With creative, data driven work like this…maybe this will be the year of change!
DON'T THROW SHADE ON TRADITIONAL PR: These guys know you don't need visual to get links. They do know that you need legit data/opinions. And content that's relevant to that. And speak about that in a way that resonates with your brand.
UNLESS COUTURE, THERE'S MORE TO MARKETING THAN BRANDS: If your piece isn't clear, it won't get picked up, no matter who it's for.
F*** THE RULES: You can launch content on a Friday and succeed. That said, bad timing is bad timing.
BE CAREFUL WITH CHILLIES. AND YOUR CONTENT 🙂
Great to see @paddymoogan laying down the #linkbuilding at #SearchLove, sharing practical experiences. Tip: careful with chillies folks! https://t.co/7xQMjRdeNG

— DeepCrawl (@DeepCrawl) October 16, 2017
Aira has proved its success time and again with clients ranging from mum & pop startups, to SMBs. Hear what their clients have to say.
Meanwhile in the audience…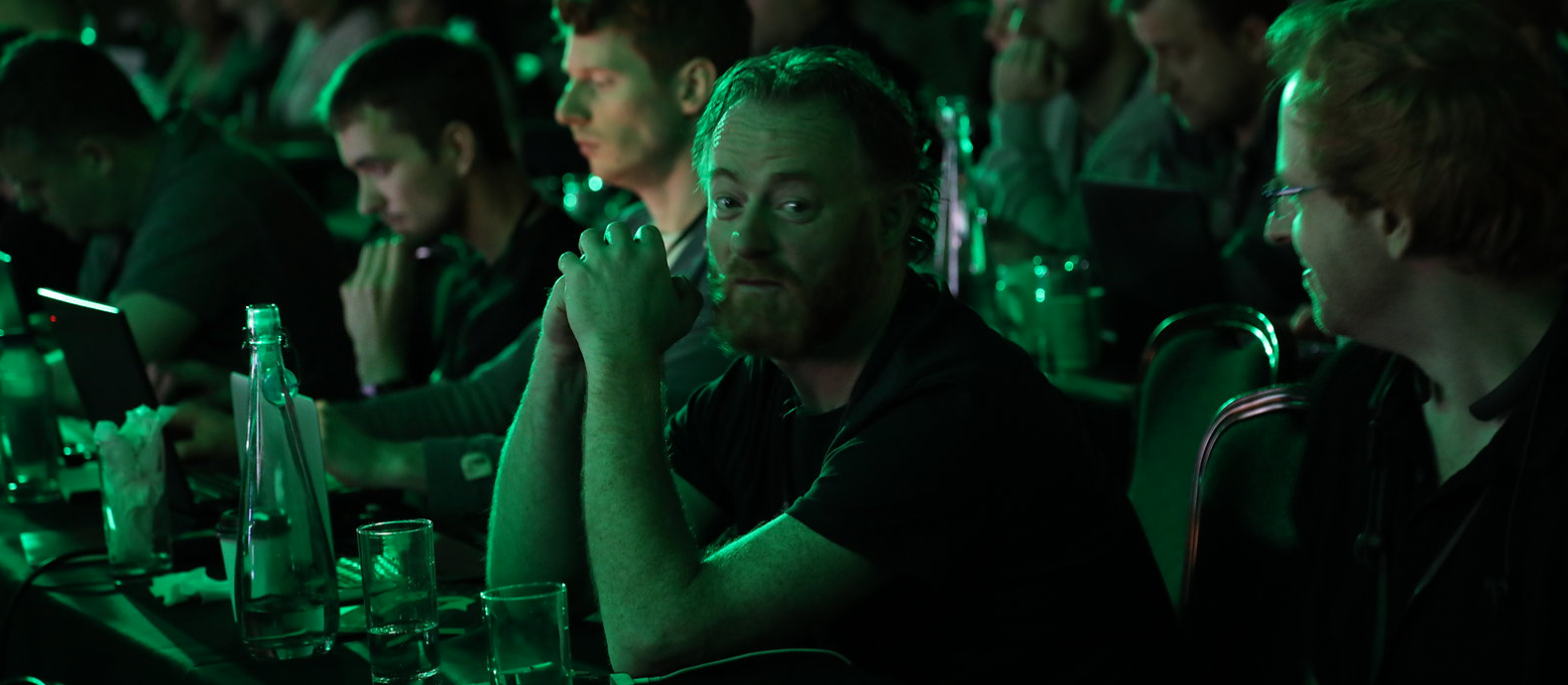 Whilst some (Ade Lewis & Jono Alderson) were busy messing around…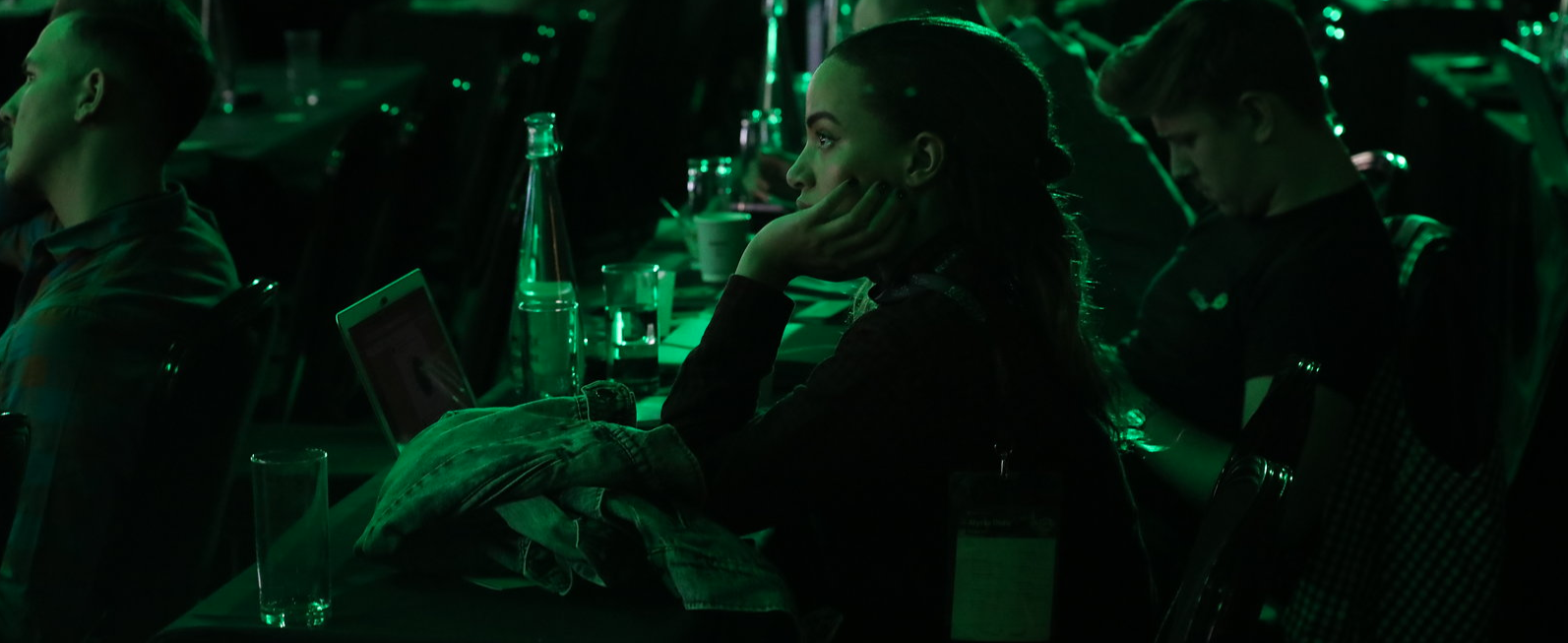 Some of us (me) were paying attention!
Samantha Noble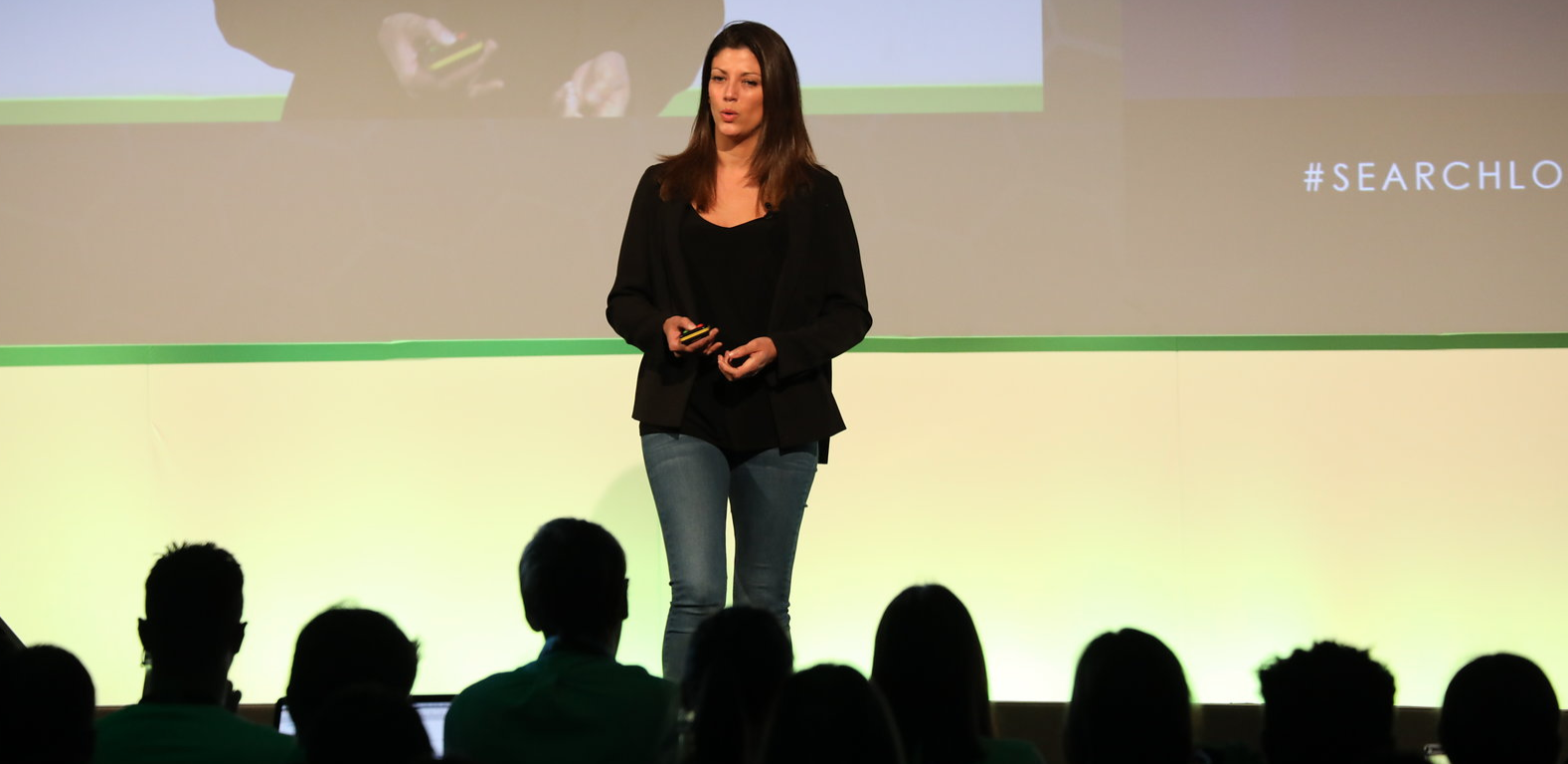 Beyond the reach of keyword targeting
Samantha Noble is Founder (and active Paid Media Consultant) of Biddable Moments.
Sam kicked off her talk by giving us the lowdown on keywords. Newsflash: they're still relevant folks! But they don't count for as much as they used to. Previously everyone had the same ad/same landing page regardless of who they were. Now, the customer journey is segmented, specifically mapped to create an experience to match a customer's needs / persona.
Sam also instilled a sense of just how important our data is. In a world where intent can be the same but the experience desired is totally different (based on age gender demographic etc) it's important to think personas.
-Example, both grandmother and granddaughter fancy a holiday. But, do they both fancy the same places or the same activities (or lack thereof!). In other words, they're both searching for the same thing. But, they may not want the same things.
Sam reminded us to take advantage of manual opportunities before Google does it for us, AKA keep manual enabled!
Make the most of manual ads so Google doesn't do it for you, inc: Ad/Call/App/Message/Location Extensions says @SamJaneNoble at #searchlove pic.twitter.com/HQDGW97iqw

— DeepCrawl (@DeepCrawl) October 16, 2017
She also shared an incredible amount of insight on what's pushing organic (especially on Mobile!) down more and more…
Scary how Google are continually pushing organic listings below the fold #SearchLove via @SamJaneNoble pic.twitter.com/ffKcRQ4rzY

— James Bavington (@bavington) October 16, 2017
Ad extensions
Sitelink Extension
Callout Extensions
Structured Snippets
Call Extensions
Message Extensions
Location Extensions
Affiliate Location Extension
Price Extension Manual
App Extensions
Review Extensions
Previous Extensions
Seller Ratings (You can't control if this will show or not, need at least 150 reviews on review platform for star reviews to start to show)
Consumer Ratings (Google surveys your customers and reviews their service on your website and take that data and show that within ad copy, again you don't have control over when these appear)
Longer Ad Headlines
And bear in mind, a lot of these extensions can be used in the SAME AD and used as manual or automated!!!!!
Sam predicts that as we've seen before, many Froogle (free Google) elements will become entirely pay to play within a few years, first up: Google Maps!
DYNAMIC ADS
16%+ of queries are new to Google everyday, especially with the rise of Voice Search. Dynamic search ads are turned on to not lose out on potential search groups, e.g. THROX or, the three socks example. 'Three socks' isn't a keyword people search for, but you can nudge Google to show your ads where it thinks it'll be relevant.
Ad customisers – makes it really quick to create ads at scale
Call only ads – you can't actually click through to the site but instead you encourage people to call you
Demographics for Search Ads (DFSA) – we can bid up down/adjust copy for different demographicsSo much new stuff!
Pop up map ads
Project beacon
Knowledge panel
You can do a live countdown in Adword Ads
Special offers in ads
Showcase shopping results
Local inventory ads (product feeds for different locations)
Mid roll ads
In display results
Trueview for shopping review
Shopping ads on youtube (these ads can pop up over the top)
Dynamic product remarketing – don't stop targeting people once they've bought!
Just in:
Carousel shopping ads on youtube videos – so 4 ads starting to creep in underneath videos
Gmail sponsored ads – recommended!
App install – on Google displayFacebook/Instagram ads
Single image ads (one image + some text)
Single video ads
360 video (these promotions are new)
Page likes (on Facebook for now, not on Instagram yet)
Carousel ads
Great question from Distilled's Dom Woodman: "When new things come around do you jump on everything? When do you jump on one of these formats?"
Sam: "If you're not opted in to do it yourself, Google will do it for you. So that's one way you end up being a part of 'new formats'. I recommend jumping on new remarketing formats, go and check features! Whereas when there's only slight change to algorithm…sit back and wait :)"
KEY LEARNINGS
PAID MEDIA IS HERE TO STAY: Make sure you don't segregate paid teams so data is shared across all channels!
USE YOUR DATA: Match your Ad Copy to searchers demographic (e.g. age or gender).
GET YOUR DEAL ON: Offer limited time deals for repeat searchers or website visitors.
THE DOPPELGANGER IS YOUR FRIEND: Use lookalike targeting as a way to find more customers, based on their similar traits to your existing ones.
LOCATION LOCATION LOCATION: Use location targeting to show ads to people located near your business!
CREEPY, BUT CRUCIAL: Use relationship status targeting to show ads that reach, rather than upset people.
EVERYTHING'S POSSIBLE NOW! So much can be done across the various platforms now, it is important to try and keep up to date with feature launches and keep trying out new things.
Amazing talk as always from my girl @SamJaneNoble #searchlove pic.twitter.com/tvUnGjsusx

— Laura Crimmons (@lauracrimmons) October 16, 2017
Rob Bucci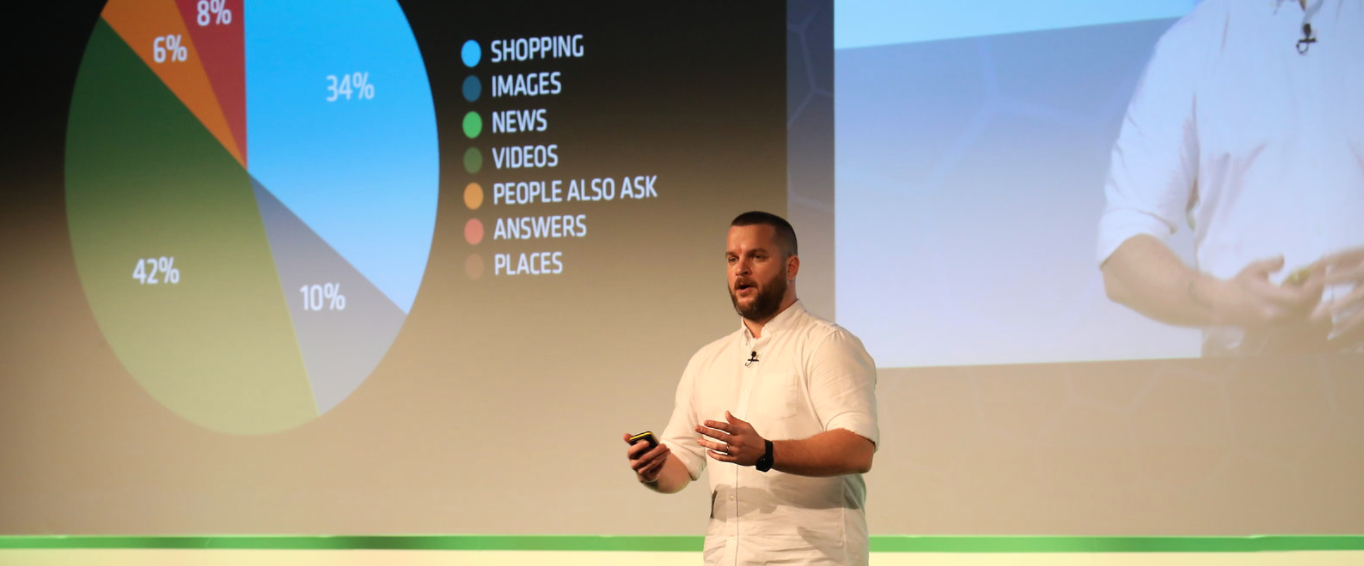 Reverse engineering google's research
Rob Bucci, CEO of STAT opened up his #SearchLove talk with a few notes on Google, and looking at new ways to standout in an ever more crowded Search space, as organic gets pushed down, and backed it up with research.
With Google's focus on instant gratification, they have changed the very nature of human behaviour. SERPs are literally a live consumer research project happening 24/7, 365, and constantly feeding it all back into their machine!
KEY LEARNINGS
INTENT: In a world where searcher intent is "the new demographic", immediacy. is. key.
For consumer search intent, remember the 3 stage funnel…
1. Information – Queries
2. Commercial – Looking for advice on potential solutions to buy
3. Transactional – Searcher has identified what they want, now they're looking for things like "buy now/shipping" etc.
Moral of the story? At each stage, searchers have different intent. If you're there when the customer is searching, then you can WIN. If you're looking for a great resource on search intent, check this out!
THE RESEARCH: It's impossible to give universal data. So Rob broke it down for us. STAT looked at short-tail core queries and modified them for different stages of the search funnel.
KEYWORD RESEARCH: is a lot more art than science, people search in a nuanced fashion. Organic results rule, Google is saying you have to be there and be useful and be quick in order to win!
THINK IMMEDIACY: it beats brand loyalty. And, shopping boxes are maaaaajor, so if you're in this space (e.g. eCommerce) you'll need a pay to play strategy.
POINTS OF LEVERAGE: images, video, answers, places people also ask, news. Instant gratification is the name of the game for Google. Images are a great UX for unrefined queries, visual oomph
Google has BIG bias to youtube. Looking at the search topology tells us what Google thinks these searchers want:
Are you ranking high?
2. Are you ranking the right content?
-Tag different url patterns for different user experiences, so whenever this pattern is used (i.e. this is a product page, or this is a category page etc) from this we can see that Google is rewarding product pages in a certain way and optimise that for our content strategy for better consumer experiences.
3. Most pages ranking high are category pages (for eCommerce)
4. Remember Google's advice, be there be useful be quick – quality keyword research and thorough segmentation by intent stages is crucial.
68% of snippets were unchanged for 20 days; what does this mean? Hard earned wins are relatively stable once you've won the snippet Google doesn't usually revoke it, what changes is who owns the snippets. Snippets can be sourced from 3 different source URLs which means your field of competition is relatively narrow
Look at data from last week rather than last year to inform your decisions; search changes so fast!
Interested? Check out this great resource on Stat's featured snippets volatility research.
42% of non-organic results are video when term "compare" used in query (via @STATrob) #searchlove pic.twitter.com/qFS8ZcTZPB

— Andrew Steel (@andrewjsteel) October 16, 2017
Maybe @getSTAT can guest host #SearchLove in Vancouver one day? London is so far…

— Ryan Ricketts (@RyanRicketts) October 18, 2017
Can't sleep! Too excited to see @STATrob #RockTheMic at #SearchLove tomorrow! @distilled you ready for this!? pic.twitter.com/k8Pjc7ho42

— DeepCrawl (@DeepCrawl) October 15, 2017
Mike Arnesen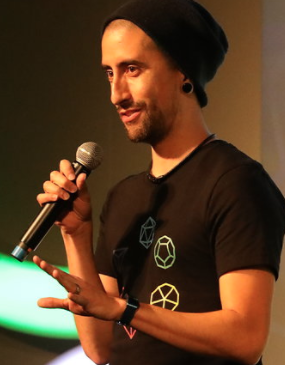 Level up your analytics
Mike Arnesen is the CEO and Founder of Upbuild. Mike is also a Google Analytics & Google Tag Manager GURU, and an all around supportive guy. He even gave free help sessions at #SearchLove!
Wow, those went fast! Only 2 spaces left for 1:1 help sessions at #SearchLove. https://t.co/Ijtm221S0q

— Mike Arnesen (@Mike_Arnesen) October 16, 2017
Anyway, enough fangirling…Here's what I learned:
TOO MUCH: Mind-blowing isn't necessarily a good thing.
FOCUS: On the insightful things; the important ones!
LEARN: What's possible.
WHAT ARE THE 7 REALLY IMPORTANT THINGS?
Cross everything tracking e.g. cross domain, subdomain, cross frame and cross device.
-client ID is soul of the user – don't let it slip away (client ID is a piece of GA's functionality that uniquely identifies the user, thats how a site knows who you are and sets repeat return visitors etc).
-subdomain – default cookie setting is problematic, TIP: setting cookiedomain to 'auto' in GA flips it.
-cross-frame (all the specifics) – put the code as the completion/thank you action. Fire an event hit off to GA; could be a page view too.
-cross-device (someone visiting your site on mobile/then tablet etc) – on GA this is counted as four different unique users (even though it could be the same person!), so check out Google's user-ID override to combat this.
Click tracking in GTM
-the old way: hard-coded JavaScript via o'clock attributes
-the best way for Mike is: one event tag that tracks ALL click interactions. Data layer variables will receive relevant data that you specify. One HTML tag (containing javascript) takes care of click handling and labelling for your entire site.
Form abandonment tracking
-having a promo field can kill your conversion rates. Look at all your abandoned forms on GA to analyse where things are going wrong.
Aligned conversion events
-every analytics platform reports on things differently, to get a clearer picture you could do a custom datalayer push.base the recording of a conversion around a single, consistent event.
Modifying bounce rate


What is a good bounce rate? – @Mike_Arnesen

at the #SearchLove conference organised by @distilled and @willcritchlow pic.twitter.com/q8rfoslNs8

— Omi Sido (@OmiSido) October 19, 2017


-depends on site objective.
-Javascript is the cause and solution to all Mike's problems
Measurement Protocol.
-send data to GA with or without webpages.

Measurement protocol e.g. sending data to GA with/out webpages
-allows you to make HTTP requests that will send a hit to GA servers, you can build your own!
Start your own adventure
-Use Eru Core + the modules that YOU need, pave your own path!
Want to see Mike's deck for yourself? He's put together an awesome page for you to check out here!
Curious about the latest work he and his team are doing around GTM and analytics? Head here 🙂
I had such an amazing time at #SearchLove London getting people stoked about web analytics. I really love what I do!…https://t.co/j8dHk1Egrz

— Mike Arnesen (@Mike_Arnesen) October 17, 2017
I've been speaking at marketing conferences for over 5 years & SearchLove London 2017 has been one of my all-time favorites. It's hard to p…

— Mike Arnesen (@Mike_Arnesen) October 17, 2017
Meanwhile, Rob Ousbey proves he has what it takes to run the show:
Thank you @RobOusbey for MCing like a boss. "Mike was 68 slides in when he said n.o.w. it's about to get a 'bit' technical" #Searchlove-Sass pic.twitter.com/ikQnPyvnQt

— DeepCrawl (@DeepCrawl) October 16, 2017
Proof: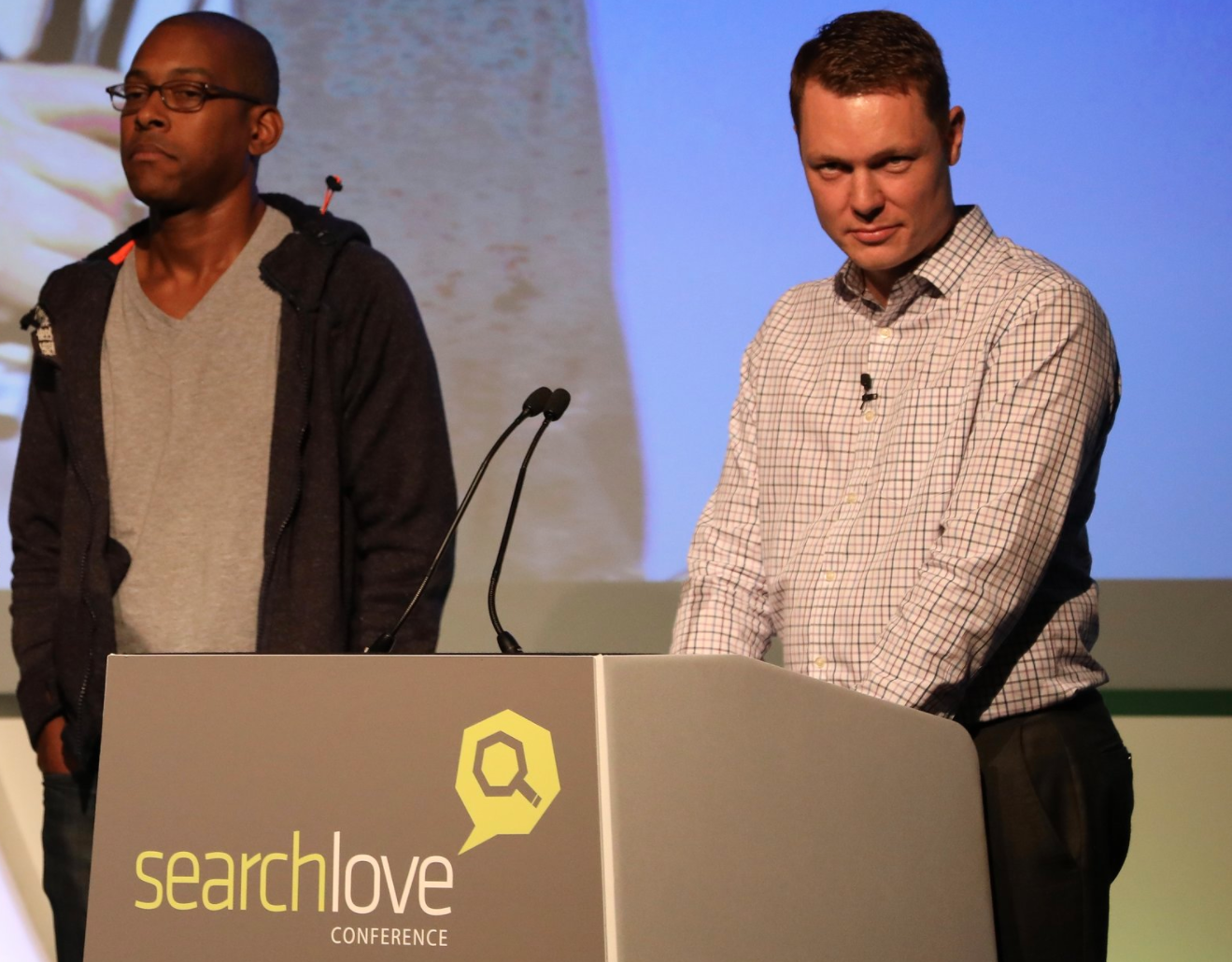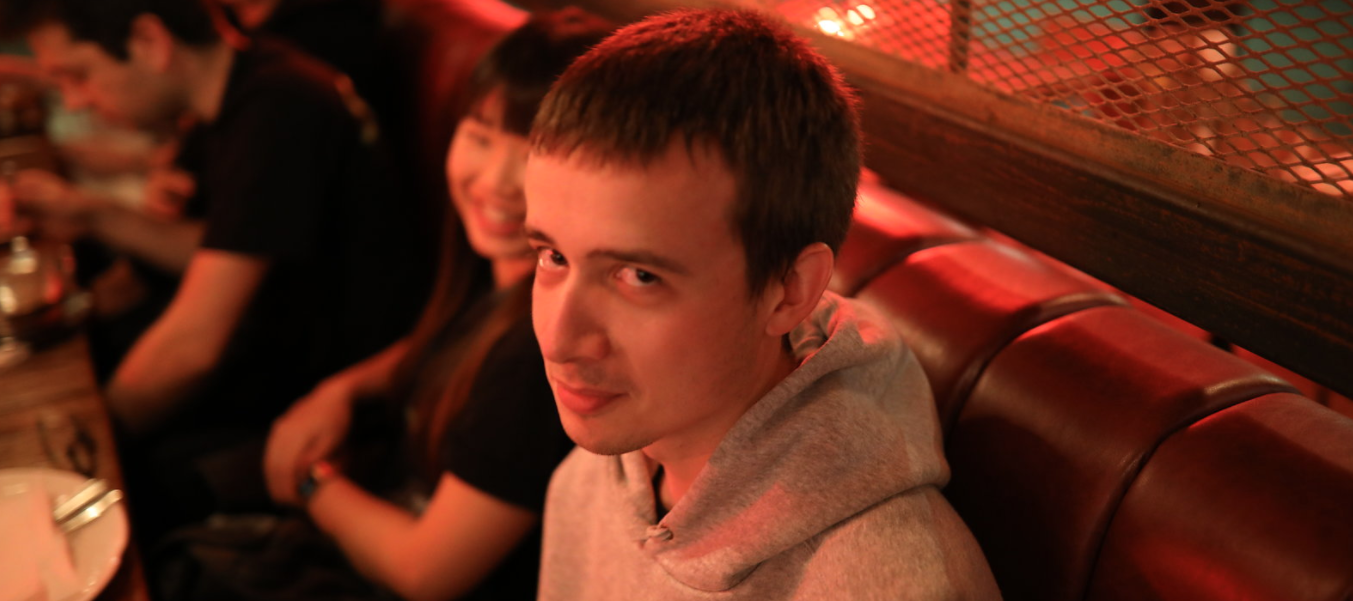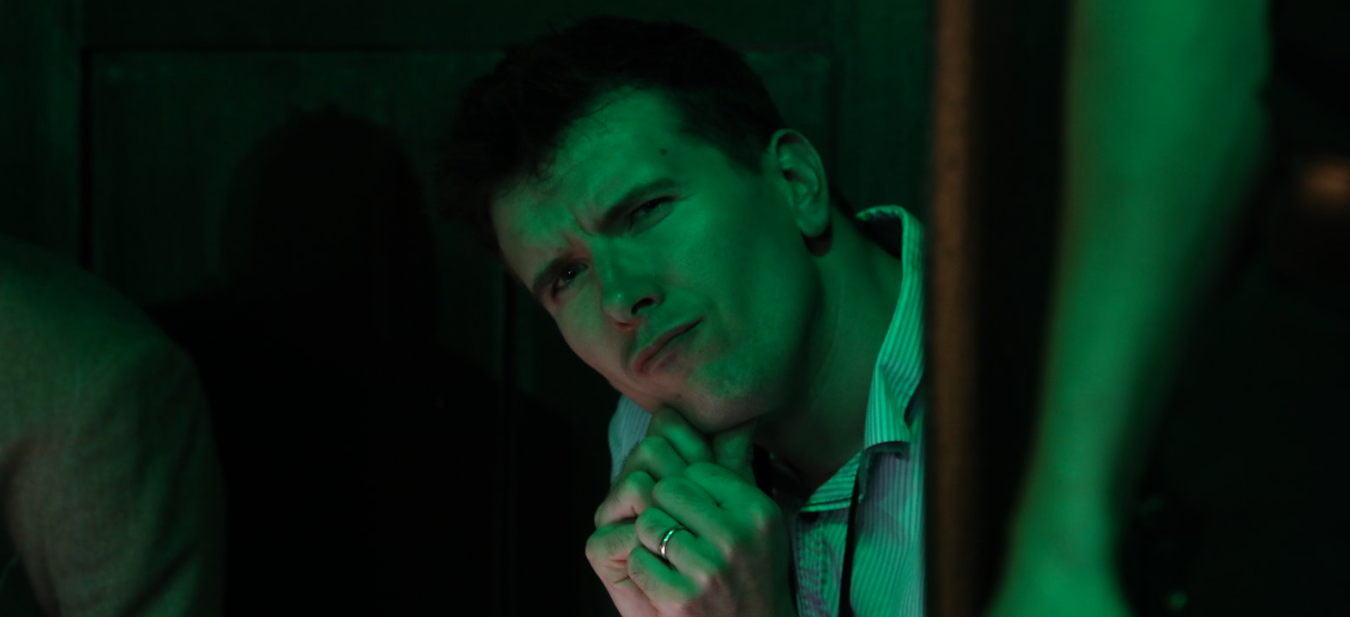 The one and only Rob, master of the mic and SaaSsy stares. Followed closely by fellow Distilled contenders TCap and the lovely TA 🙂
Purna Virji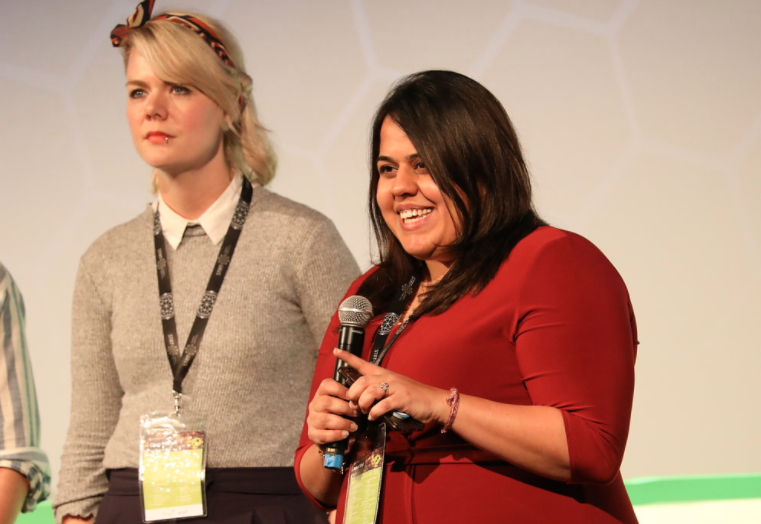 go east, innovators: strategies from asia the rest of the world needs to adopt
Purna Virji, Microsoft Evangelist and Search speaker extraordinaire, started off her talk with dope examples of Eastern countries kicking pioneering butt!
Who got there first? AKA Let the Shade throwing Begin!
In China and India – smartphones are primary computing device, tech developers are leapfrogging pcs and shooting straight for mobile. These markets have always been mobile-first!
China is increasing spending to 22 billion USD and plans o spend 60 billion by 2025.
Balancing EQ and IQ is important, e.g. with mental health issues.
KEY LEARNINGS
THINKING AHEAD: Cortana is looking at how do/will children use it, as they have different needs and desires than adults so bing is trying to tailor to them better and more appropriately.
-Face detection yields much deeper learning and will lead to better personalisation.
-Department stores in the US are using smart mirrors using augmented reality (look this up) so that shoppers don't have to try things on.
AUDIENCES & BID MODS: Personalisation at scale is key and shows empathy.
SEAMLESS EXPERIENCES: In the west its a one focus for app, whereas in the east many more features are mapped onto one app, in one single place many apps are advertised at once as with the Alibaba video she showed where consumers can use their movie eating shopping and paying apps.
FOOD FOR THOUGHT: How can you sever the seams? 1 out of 4 users in the US will only use an app once (localities).
-We need to make our tech work harder, so the user doesn't have to and take inspiration from the east where users can use 1 app to do many things rather than separating them out across apps users may only use once!
-The make it easy plan; fix the UI friction, foreshadow and pre-populate, always integrate with your native options or QR codes.
WHERE AI REALLY SHINES: Let's look at Xiaoi…The secret to all of that was excellent customer service and AI.
-Stock the right products at the right time using AI meaning the customer is always more and more delighted and its good for the company's bottom line as its more successful.
-AIQ (a Purna original!), AKA rating your company based on its ability and readiness to embrace AI.
-Determine interactions you care about, understand when where how they first occur, use machines to make them better.
CLOSING THOUGHTS: How much better would your life be if we had empathetic bots? If tech worked harder so we don't have to? AI takes on a much bigger role or our digital brand as its not about what we do but who we are, hence we should look east!