Marketing and SEO pros — are you taking advantage of the latest developments in website intelligence ecosystems? Marketing teams looking to drive more cost-effective organic growth this year can build new efficiencies into their processes with the right connected workflows and platforms — this free guide will show you how.
Featuring insights from MarTech expert Scott Brinker (founder and editor of chiefmartec.com) and the results of our inaugural State of Website Intelligence survey, this new eBook examines the crucial role of a brand's website in 2023, outlines the latest developments in MarTech for digital marketers, and explores how digital teams around the globe are managing their websites' health and performance right now.
Increasing complexity in website optimization and management has created a business need for better website intelligence; a need for a full view of all the elements that contribute to their website's success, shared across the cross-functional teams that work on the site and supported by robust platforms and processes.
In this guide to new website intelligence ecosystems:
Learn how to effectively harness the power of today's website intelligence ecosystems to build greater efficiency and effectiveness in your organic growth efforts.
Discover what levers businesses need to pull to ensure their website reaches its full commercial potential — and why your brand's website remains a crucial marketing mechanism in 2023.
Industry survey results: see how other digital teams are structuring their website intelligence ecosystems in 2023 in our industry survey results.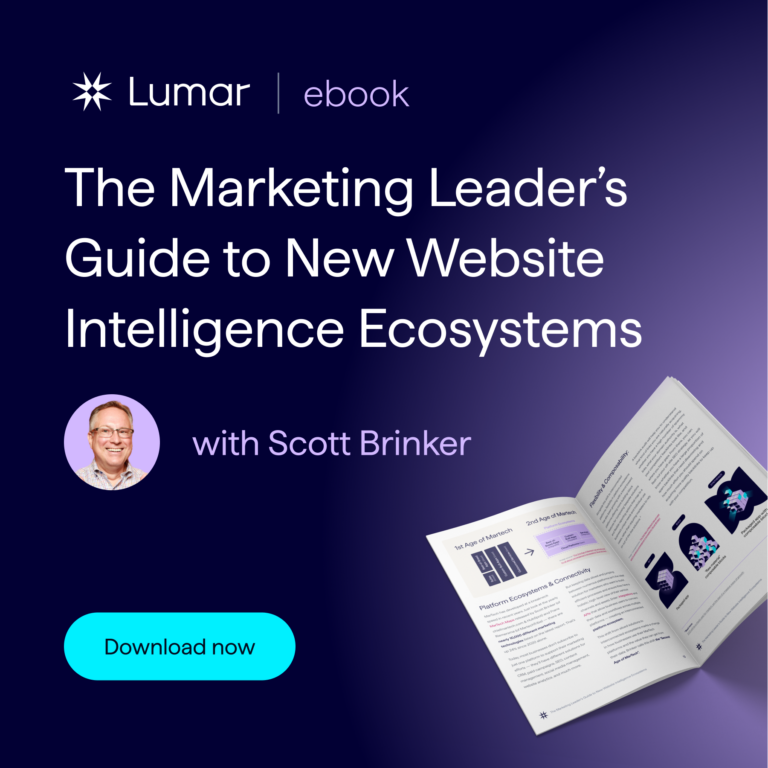 Featuring Scott Brinker
"Your website is unquestionably your most important digital channel. Every visit by a prospect or customer is a deliberate choice they made to engage with you with intent. At the same time, your website is your most complex digital channel. So many technical, marketing, and customer experience components need to come together in harmony to fulfill that visitor's expectations. Holistic website intelligence is crucial to deliver on that mission."
— Scott Brinker, chiefmartec.com
Download the guide
Why is website intelligence crucial for marketing teams today?
With the decline of third-party cookies in the online advertising space, growing demands for data privacy and accessibility, global economic uncertainty, and budget and people cuts across organizations, many digital teams are re-prioritizing organic marketing channels (like their website) as the need for more cost-effective ways to drive business growth becomes clear.
It's no secret that a well-optimized website can play a major role in brand awareness, consumer sentiment, and revenue growth. But today, true website optimization encompasses much more than just keywords and content. It's an increasingly complicated — and sophisticated — discipline. The technical foundations of your site matter more than ever — not only for SEO, but also for CRO and the overall customer experience.
Ensuring your website is poised to drive growth is no easy feat. Generally, numerous departments within an organization have to work together to succeed in this space — including everyone from marketers and developers to SEOs, UX designers, content strategists, accessibility professionals, product teams, and the C-suite. For large-scale sites and organizations, this becomes exponentially more complicated to manage.
To succeed in this key organic marketing channel in 2023, businesses need to have a full view of all of the elements that contribute to their websites' health and performance and would benefit by having a strong Digital Ops structure in place to unite cross-functional website responsibilities — which is to say, businesses need to understand how to take full advantage of the website intelligence ecosystem.
In this free guide for marketing and website leaders, we'll cover how businesses are managing their website intelligence efforts today, why it matters, and provide a framework for creating stronger website intelligence ecosystems for your own organization.

Explore the Lumar platform
It's time to realize your website's full commercial potential
Your website's technical health plays a major role in how it ranks in search engine results pages — but that's not all. Technical elements of your site, such as page speed and Core Web Vitals, also influence your customers' experience, satisfaction, and likeliness to buy.
Optimizing your brand's website means opening up more opportunities for brand awareness, great customer experiences, conversions, and business growth. Lumar's website intelligence platform for marketing and SEO teams can help.
Get started with Lumar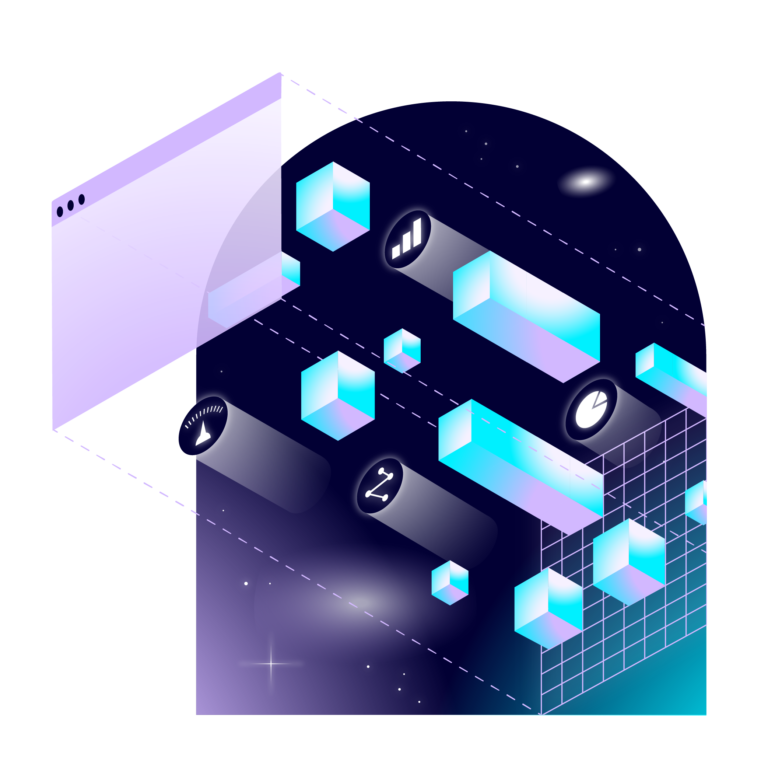 ---
More Resources for Digital Marketing Professionals:
Make your website (not your teams) do more.