Client Overview
Gulf News is the most popular English speaking news publisher in the UAE.
The Gulf News website is a large publisher, with over 2 million pages.
Gulf News is the proud owner of the most visited news website in the UAE.
The Bottom Line
Lumar (formerly Deepcrawl) helped Gulf News achieve the following results post-migration:
72% increase in organic sessions.

109% YoY increase in organic clicks.
314% YoY increase in organic impressions.
The Challenge
Group Strategy Director, Jonathan Richards, and team required an enterprise-level solution and technical support to help migrate the Gulf News website to a new mobile responsive framework, and ensure the migration would go smoothly.
The biggest challenge was the migration's scale and the hurdle of analyzing large datasets produced by a 2 million page site. Jonathan wanted to utilize Lumar's enterprise crawler, which would make it easy to break down big data.
Additionally, Jonathan sought the assistance of Lumar's Professional Services team to deal with the complexities of Gulf News' migration. The Lumar team would be depended upon to expertly interpret and prioritize data from the website and migration and deliver informed recommendations.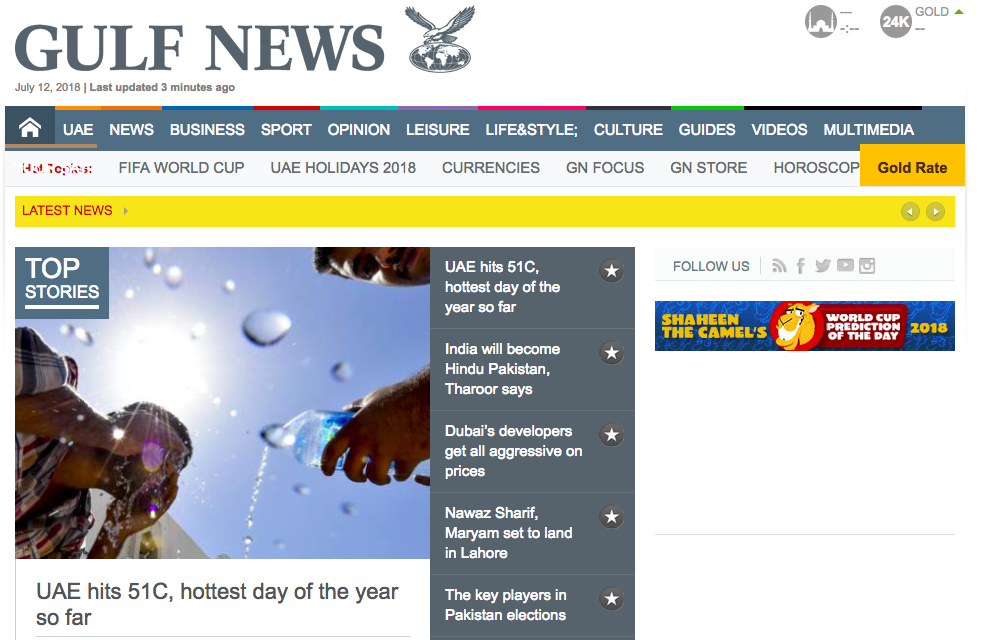 The Solution
Based on the requirements and challenges presented by Gulf News' complex migration, the Lumar team executed against a thorough 10-point plan to ensure the migration went smoothly and, not only avoided a negative impact on organic search performance, but acted as a catalyst for growth.
Gulf News' 10 point migration plan was executed as follows:
1. Kick off meeting with Gulf News' key stakeholders to establish responsibilities, platform restrictions and barriers to critical SEO recommendations.
2. Data collection from multiple sources to make sure all important SEO pages were identified.
3. Redirect map strategy designed to mitigate any drops in SEO performance.
4. Pre-migration crawl and audit to identify any issues which needed to be fixed on the new website. These issues were then factored into a technical brief to inform DevOps explaining how each action could be fixed.
5. Staging site crawl and audit to identify key SEO issues which needed to be fixed. Again, issues were included in a prioritized technical SEO action list for the DevOps team.
6. Staging environment redirect testing to test the redirect rules and page-level redirects and ensure all 301 redirects pointed to the correct destination pages and that anomalies were corrected.
7. Pre-launch meeting to agree the time and date of the launch of the new website.
8. Post-migration crawl and audit to review critical SEO elements based on the previous action list.
9. Final prioritized SEO action list discussed with the Gulf News team to make sure all stakeholders understood each action and how to implement them.
10. Scheduled crawls and monitoring over the following 8 weeks to make sure no technical issues were causing problems during this critical time.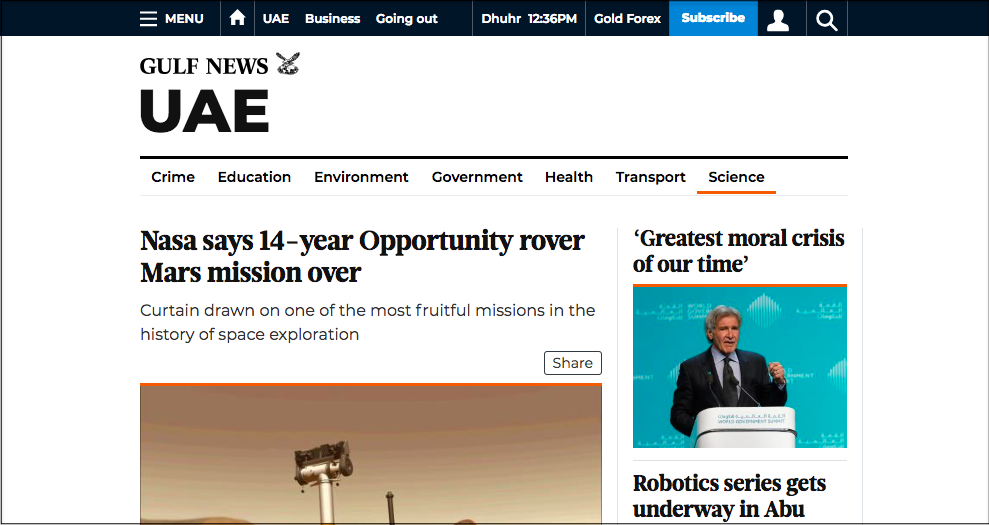 The Results
With thorough planning and co-operation between the Gulf News and Lumar teams, the migration turned out to be a resounding success, resulting in the following improvements in organic search performance:
Pre & Post Migration Comparison
Comparing organic performance over the last 3 months from when the new website was launched, to the previous 3 months, Gulf News not only maintained their SEO performance but has also seen the following improvements:
72% increase in organic sessions.
13% increase in organic search impressions.
10% increase in clicks from organic search.
Year-on-Year Organic Comparison
When comparing the clicks, impressions, and sessions since the website was launched to the previous period last year, Google organic traffic has not only been maintained but has also seen an increase.
75% YoY increase in organic sessions.
314% YoY increase in organic impressions.
109% YoY increase in clicks from organic search.
Ensure your next migration runs smoothly with Lumar
If you're soon to be going through a migration, then you need look no further than Lumar. Our enterprise crawler was built to ensure that nothing is missed during the migration process.