The EMEA tech track at DeepCrawl Live 2020: Featured sessions
Today, as an SEO or digital marketer, it can often feel like your entire business' digital success rests upon your shoulders.
This year, the world has after all rapidly shifted online. In response, our business' presence in search engine results has never been so important. This is no longer a matter of traffic and visibility. In 2020, search is serious. It's quickly becoming the key revenue driver for businesses.
With technical improvements to be made, UX developments to be considered, and Core Web Vitals an ever-present black cloud lingering on the horizon, working in SEO and digital marketing today is no mean feat.
Luckily, leaders in their field are joining us at DeepCrawl Live 2020 on 18th November to share their insights on the changing digital marketing and search landscape in our EMEA tech track.
Designed for SEOs, digital marketers, and anyone passionate about search marketing, the sessions in this track will explore a diverse range of talking points.
These will include why SEO needs to be a strategic priority, how to build a search-first eCommerce strategy, why diversity in marketing and search matters, and how to prepare for Google's Core Web Vitals update due 2021.
Make sure you're registered for DeepCrawl Live 2020, and then take a deep dive into the EMEA tech track with the four featured sessions below.
Building a 'search first' eCommerce strategy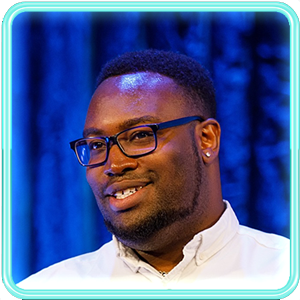 Luke Carthy, eCommerce growth consultant specializing in strategy, search & conversion
María Camañes Forés, Senior SEO Consultant, Builtvisible
Andi Jarvis, Founder of Eximo Marketing and host of the Strategy Sessions podcast
David Iwanow, Global Search & Traffic Manager, Danone – Specialized Nutrition
Today, almost every consumer on the planet shops online. SEO has never been more important for online retail and eCommerce.
But to build a successful search-first strategy for eCommerce, you need more than the basics.
You need to understand consumer behavior, integrate SEO with the wider marketing strategy, and have a technically sound website. Hear from the experts as they discuss how you can take your eCommerce SEO to the next level.
What to expect:
The current state of play in eCommerce
How consumer behavior is changing
Where SEO strategy fits in marketing
Making sure your eCommerce site is technically sound
The future outlook for eCommerce
18th November 2020, 11:05am – 11:45am
Secure your spot at DeepCrawl Live 2020
Why Diversity Matters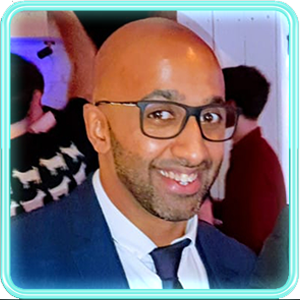 Azeem Ahmad, Digital Marketer, "Azeem Digital", and host of the "Azeem Digital Asks" podcast
Miracle Inameti-Archibong, Head of SEO, Erudite
Ruth Everett, Technical SEO Analyst, DeepCrawl
Natalie Mott, SEO Consultant
Smart businesses know they need diversity of backgrounds, life experiences, and viewpoints at every level of their organization but do they really understand why?
Having an inclusive and diverse company culture can undoubtedly bring personal success, improvements in decision making, and gains in financial performance, but could diverse SEO teams also strive towards ensuring the web is a better place too?
Join Azeem Ahmad and panelists Miracle Inameti, and Ruth Everett as they discuss why diversity matters in search, marketing, and business.
What to expect:
Key research findings from Azeem and Miracle
The positive impact diverse teams can have for businesses
Personal experiences and positive impact
Industry benefits with a focus on ensuring the web/SEO is inclusive and diverse
18th November 2020, 11:45am – 12:20pm
Secure your spot at DeepCrawl Live 2020
How to prepare for Core Web Vitals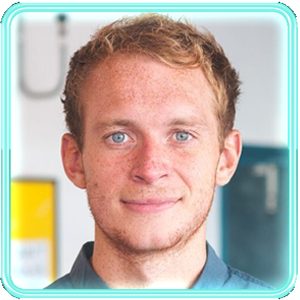 Charlie Norledge, Technical SEO Consultant, Impression
This session will dive into Core Web Vitals and give you a headstart on getting ready for them as they are rolled into the algorithm from 2021.
It will cover how to measure and improve them as well as highlight common issues that many sites face.
There will be a blueprint provided on how to give the most detailed recommendations to developers to ensure your changes get implemented.
What to expect:
A detailed explanation of each of the Core Web Vitals
How to comprehensively measure Core Web Vitals using all of the tools available
Chrome User Experience Report and how you can leverage it to spot issues within your site
Common issues
Giving developers detailed recommendations
18th November 2020, 12:25pm – 1pm
Secure your spot at DeepCrawl Live 2020
Why SEO needs to be a strategic priority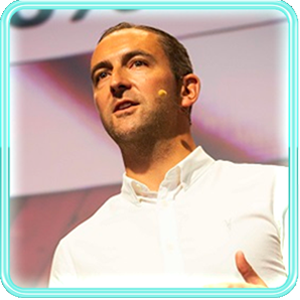 Jon Myers, Founder, and MD at Ascending Media
Polly Pospelova, Digital Marketing Director, Delete
Crystal Carter, Senior Digital Strategist at Optix Solutions
2020 has been a year of transformational change, and one coupled with uncertainty. As the world continues to pivot online to adapt to these changes, marketers are rapidly understanding that their brand's digital presence has never been more important.
And as organic search continues to become one of the biggest (if not the biggest) revenue-driving marketing channel, developing an SEO strategy that goes beyond keyword research, tactical technical implementations, and optimized content is critical if businesses are to compete and survive.
In this session hosted by Jon Myers, Polly Pospelova and Crystal Carter will discuss how and why SEO can no longer be siloed if businesses are to be successful in the future, and why it now needs to be a strategic priority.
What to expect:
The impact of 2020 on SEO
What does a future-focused SEO strategy look like?
What do SEOs need to do to put their work front and centre?
How to communicate the value of SEO to other teams within your organization
What do SEOs need to focus on in the next 12 months?
18th November 2020, 1pm – 1:30pm