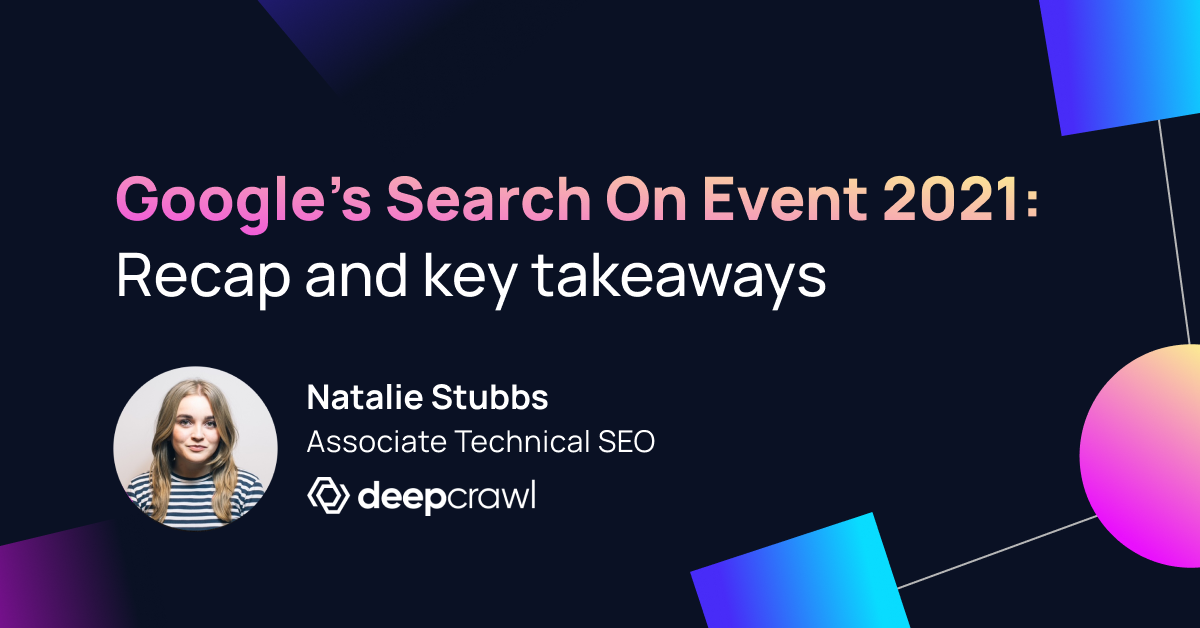 Google's 2021 Search On event took place last week, providing SEOs and marketers with key insights related to Google's new search features and SERP updates. Couldn't make it to the full event sessions? No worries! We've summarized the top takeaways below.
Search On 2021, in Brief
Google wants to make search more

visually

browsable and intuitive. To this end, SERPs will continue to become more visual, with bigger image blocks displayed in the results for some queries.

There's a big focus on promoting Google's AI-powered update,

MUM

(that is the "Multitask Unified Model" launched in June 2021, if you aren't already in the know!), as one of the first truly multi-modal AI models and using it to simultaneously decode information from text, image, and video for its search results.

Context

is king. Google wants to provide more context-rich answers to improve information literacy and in turn encourage users to ask more context-rich questions about the sources of information they are viewing.
Google Search Updates
Google has launched new "Things to Know" boxes in SERPs, including sub-topic results like step-by-step instructions related to a query.

A greater array of "Refine This Search" options will encourage users to drill down into the specifics of their query.

Conversely, "Broaden this Search" options will help users to zoom

out

and search around related topics.

Google's recently introduced "

About This Result

" features have been further built out to provide more context and insights into information sources.
Google Shopping Updates
A new "

Google Lens

" button will soon appear on the Google iPhone app, making all images instantly searchable for shopping results. This will also be rolled out in the desktop Chrome browser.

Google shopping updates will improve users' ability to "window shop" with shopping results that display a visual feed of shoppable items and maps that highlight a user's closest retail locations.

An "in stock" filter will also be added to Google shopping, allowing users to find local stores with searched-for products available right now.
Google Maps Updates
A new "

wildfire layer

" will be introduced on Google Maps, allowing people to get real-time updates on wildfires happening around the world.
Watch Google's 7-minute recap of the Search On event here