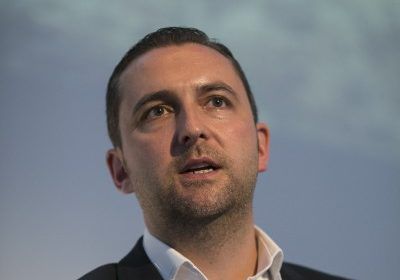 Jon Myers dives deep into SEO, again.
As a result of continued growth, DeepCrawl has hired Jon Myers in a new role as Chief Growth Officer, further filling out its team of industry professionals.
Jon, most recently Chief Marketing Officer EMEA at Karhoo, will lead the Sales, Marketing & Success teams from DeepCrawl's London office. He will focus on building integrated marketing strategies that reach customers and prospects across the sales funnel.
With 19+ years' experience within the Digital Marketplace, Jon is a proven leader in large corporate organisations and startups alike, having worked in senior roles in agencies such as Latitude, and MediaVest, and media owner side as Director of Search and Display Account Management for UK & IE at Yahoo.
More recently he worked in the AdTech space as VP and Managing Director EMEA at Marin Software, during which time they earned a range of honours and awards including; Best PPC Management Software (UK & European Search Awards), Best Use of Search (European Search Awards) and Best Use of Paid Search (Dadi Awards).
Jon has a keen mind for understanding all sides of the market, and strong connections across EMEA.
Recognised for his experience and thought leadership within the European online advertising industry, Jon has worked in Paid Search since its inception, with many years' experience in SEO as well as Display and Paid Social.
He has also been a long standing Awards Industry Judge of events such as the UK Search Awards, European Search Awards, Performance Marketing Awards and is also a regular speaker/moderator at conferences worldwide.
Jon Myers – Chief Growth Officer
"I am very excited to be joining DeepCrawl! They are a company I have been watching grow with interest over the last few years, the product is thought of highly within the online industry and the launch of version 2 late 2016 has been well received. It is also great to be joining at a key time – when the business is moving fast. I'm looking forward to helping drive the business to new heights globally, as well as getting back to my roots within SEO."
Michal Magdziarz – CEO/CPO – Founder
"There aren't many people in the world that will combine in-depth SEO knowledge and industry expertise with exceptional leadership skills and multidisciplinary experience starting from Marketing through Account Management ending with Sales. Jon is someone DeepCrawl has been looking for, for a long time. I am extremely excited about 2017."