We're proud to announce that Deepcrawl (now Lumar) has been named an SEO Software Leader by G2, the world's leading B2B technology review platform!
This is a testament not only to our technology but also to our users, who help us to make Lumar (formerly Deepcrawl) the world's #1 Technical SEO Platform.
By sharing their experience with Deepcrawl on G2, our users have also contributed to addressing deforestation and making the world a better, cleaner place.

At the start of August, we promised to plant ten trees for every review left on G2 with the help of the One Tree Planted charity. As a result, we've planted 140 trees (or a small forest!) to help lower our collective carbon footprint. So to all of you who've given us feedback, a huge thank you from everyone at Deepcrawl!
To put this into perspective for ourselves, we decided to visualise it…


(yes, they are exactly 140, don't waste your time counting *wink*)
Now that we've popped the corks and got the collective congratulations out of the way, let's take a closer look at how G2's Grid Reports work, and why our users (and most likely our future users) love Deepcrawl.
Honest customer reviews on G2®
G2, the world's leading business software review platform, leverages more than 100,000 user reviews to drive better purchasing decisions. Technology buyers, investors, and analysts use the site to compare and select the best software based on peer reviews and synthesized social data.
G2's Grid Reports are based almost entirely on user ratings and not information self-reported by vendors, which is different from other solution evaluations. G2 scores products and vendors based on reviews gathered from verified users, as well as data aggregated from online sources and social networks.
In other words, G2 is built on honest, open feedback from real customers, as opposed to the usual industry roundups and reviews that are more often than not sponsored.
What Deepcrawl users say about us on G2






Why our customers love Deepcrawl
A big reason why we've been named a Leader by G2 is our unique product and our feature-focused, customer-centric approach to Technical SEO. If you're new to Deepcrawl, here's what you can do and expect…
Detect opportunities for growth with SEO Analytics Hub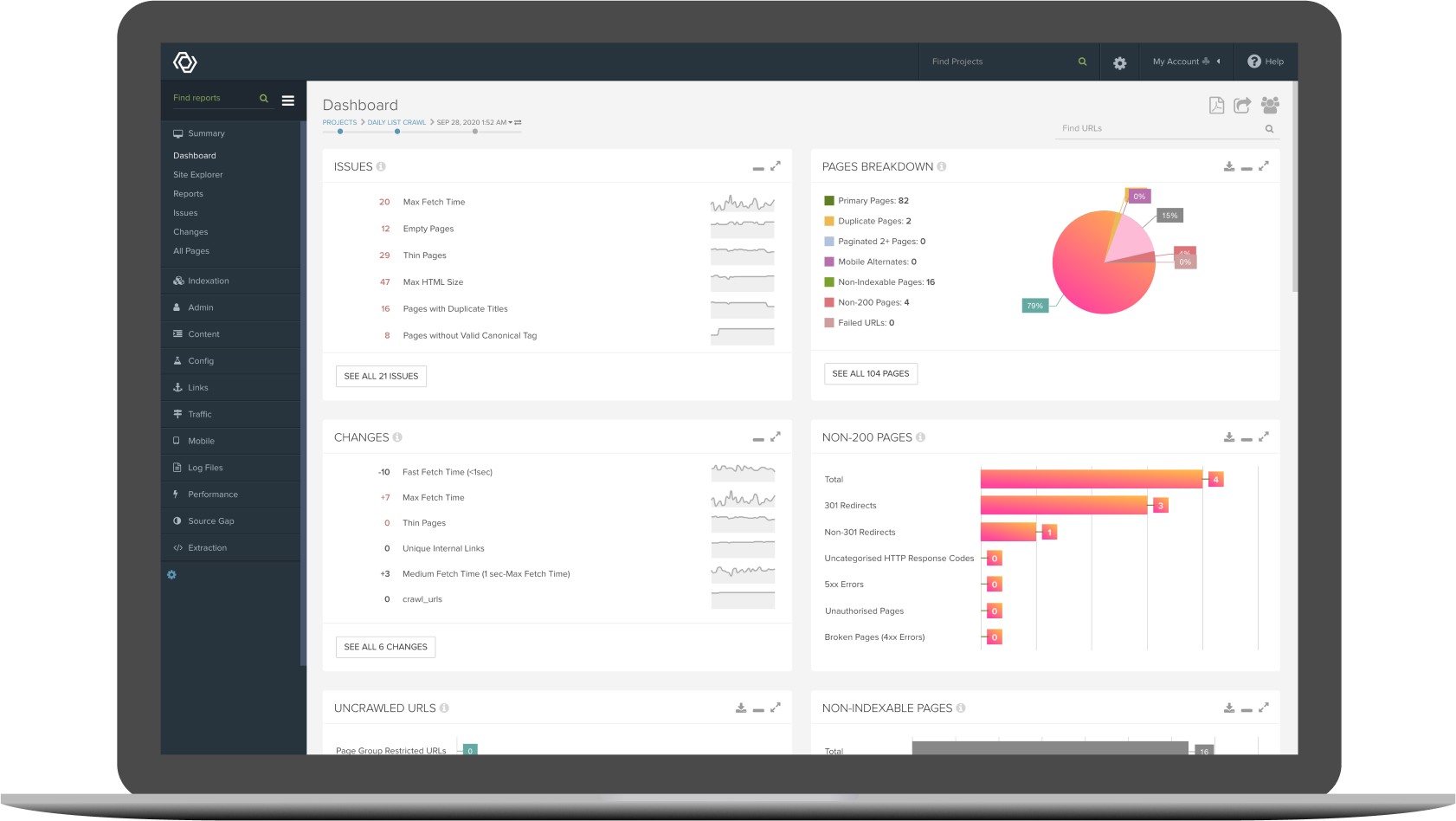 Deepcrawl's SEO Analytics Hub provides our customers with deep technical SEO insights that enable them to improve their site's technical health, increase their traffic, and grow their revenue — in one easy-to-use platform. There are many reasons why so many of the world's biggest and best brands choose Deepcrawl, but SEO Analytics Hub is most certainly one of the biggest.
Protect your site from harmful code with SEO Automation Hub
Deepcrawl's SEO Automation Hub is a revolutionary technology that uses more than 200 automated SEO tests to uncover potentially painful SEO errors before code's pushed live to our users' websites — so that they and their teams can use the time they'd usually spend fixing bugs on more meaningful, strategic work.

Connect Deepcrawl to your tech stack, without the hassle
With Deepcrawl's BigQuery and official Google Data Studio connectors, it's easy for our customers to integrate Deepcrawl data with business intelligence, reporting, data lake, and data science tools.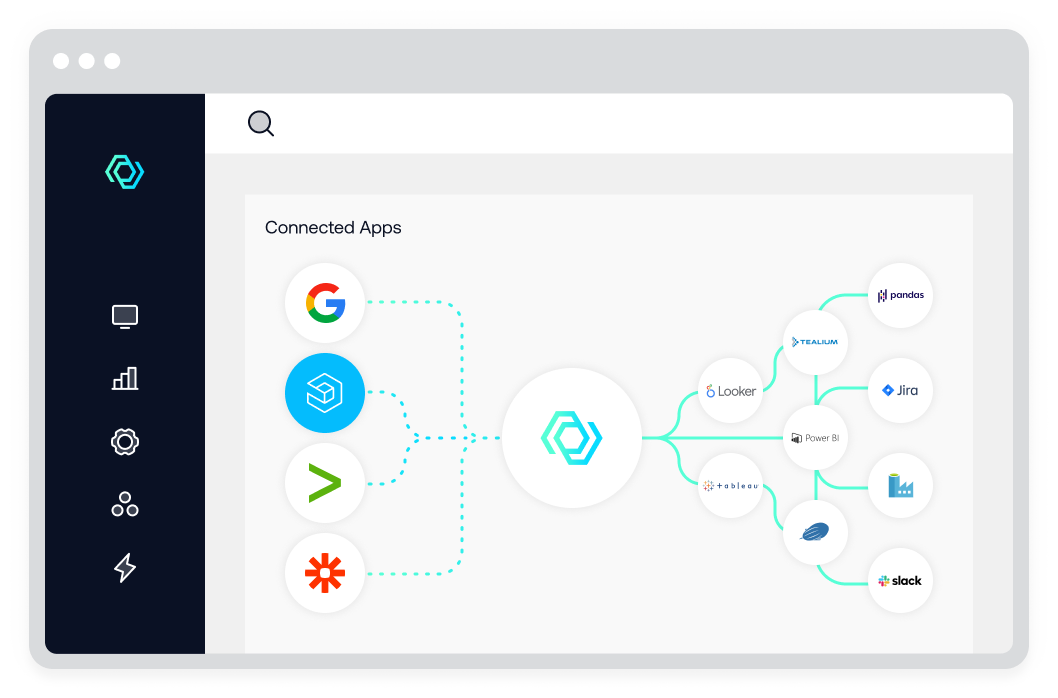 Get strategic guidance from the world's best tech SEO experts
We know all know SEO can be difficult. Even the best marketers and SEOs need a helping hand sometimes. That's why we hire the very, very best. To help you.
Our professional services team has the deep technical SEO expertise and product knowledge to help our customers achieve technical SEO success. From technical SEO audits and roadmaps to site migrations, our team is here to make sure our customers get the most of Deepcrawl.
Want to find out more about why so many of our customers love Deepcrawl?