Check out our new user experience upgrades for 2022
To ring in the new year, Deepcrawl (now Lumar) has launched a brand new user experience within our platform with enhanced navigation, a fresh interface, and improved performance and speed—and this is just the start of our journey. Read on below to learn what's new (and watch this space in the months to come—our team is hard at work to launch even more improvements and new offerings throughout the year). Here's to a great 2022!
---
So, what's new for Deepcrawl users?

We've given Analytics Hub and Automation Hub a new, unified look for a consistent user experience while enhancing navigation and providing a faster, more responsive interface.
A fresh, modern interface: A new, unified look across Analytics Hub and Automation Hub for a consistent user experience.
Enhanced navigation: Quickly get to the data you need and seamlessly switch between Deepcrawl apps.
Improved performance: Faster and more responsive experience.
This is just the start of our journey: We'll be making more developments over the coming months to further improve your experience.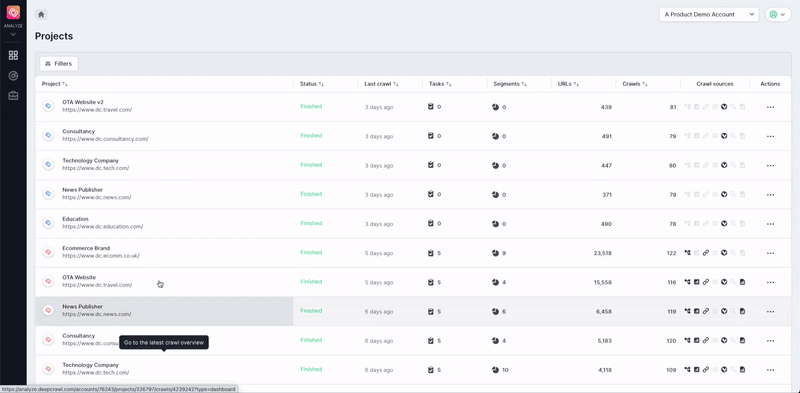 ---
Check out the overview video here, or read on below for the details.
---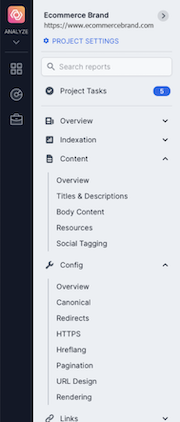 Improved Analytics Hub Navigation
Drill down into project detail with clearly defined and logically organized areas, screens, and sub-screens.
New category dashboards with more than 50 new charts and graphs.
Get straight to the detail you need by searching for a specific report.
Quickly access information on running crawls with new left-hand navigation.
Easily access account information from a new 'active account' drop-down.
---
Enhanced Analytics Hub Task Management
We've improved the visibility of tasks by incorporating them into the main project navigation and providing a view of tasks created from a specific report. You can now also get greater insights from the tasks dashboard with new trend lines.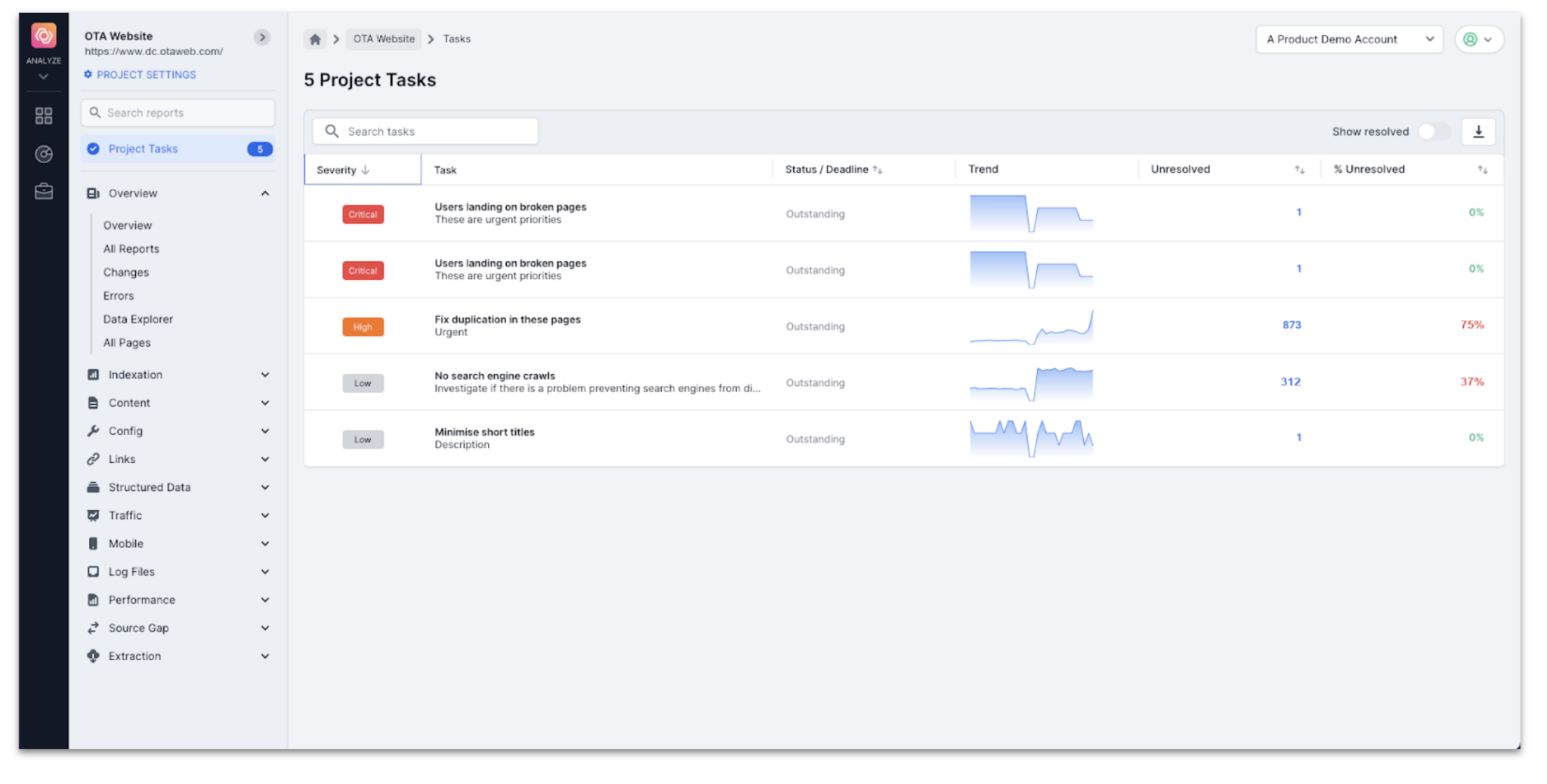 ---
Customizable Report Views for Analytics Hub
You can now customize your view of reports by adding, removing, reordering, and resizing columns. Any changes you make are also reflected in data exports, so you can tailor the information you download. You can also see any tasks that were created from the report.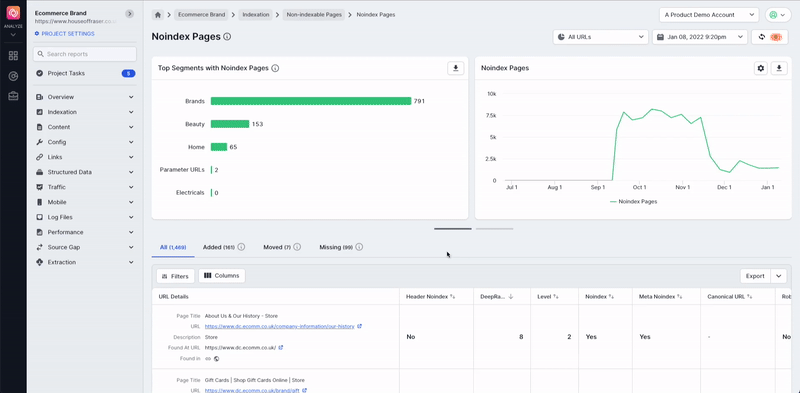 ---
Seamless Switching Between Deepcrawl Apps
We've made it easier to access the right information at the right time. Now there's a single point of access for Analytics Hub and Automation Hub, and an easy way to switch between the two.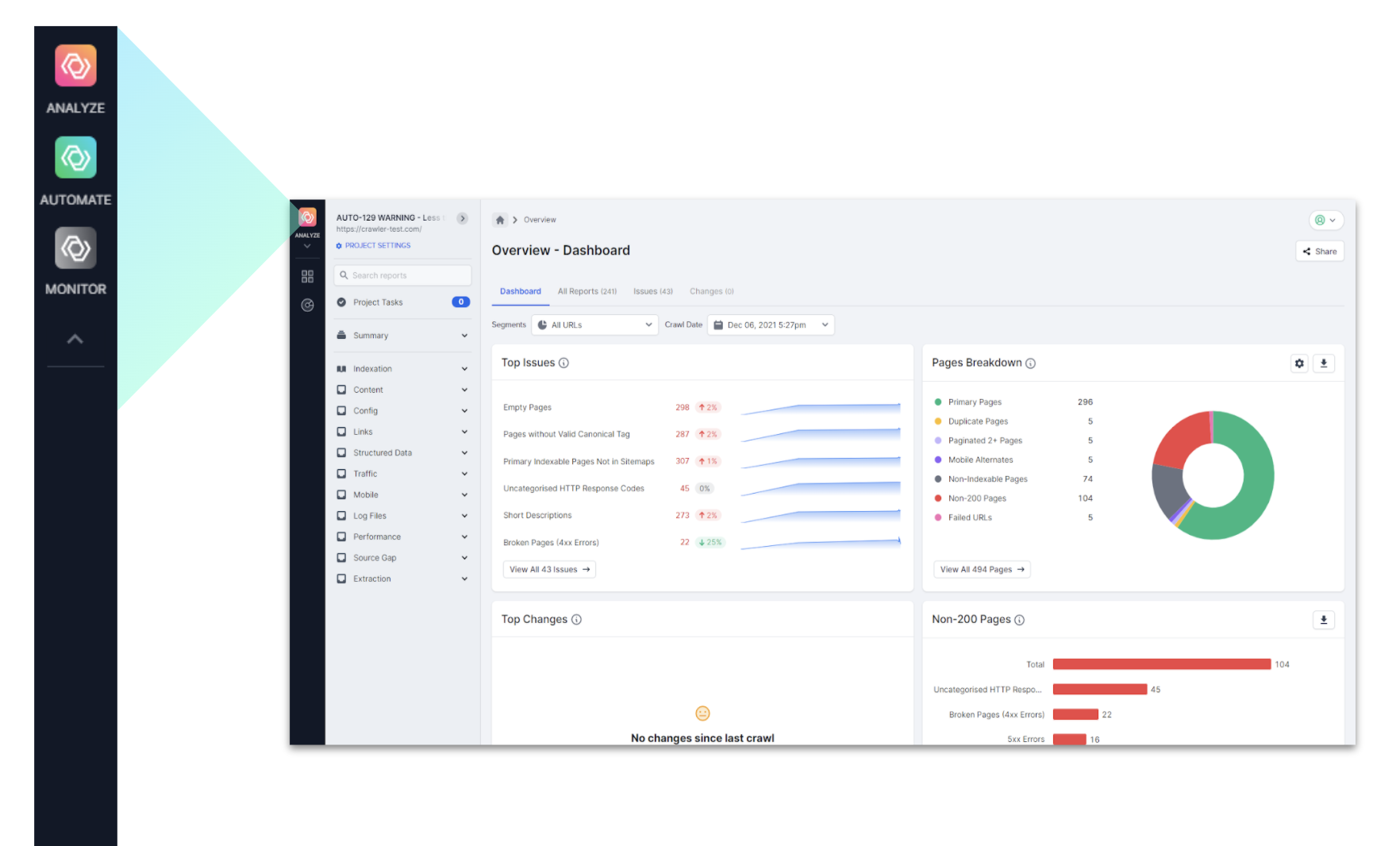 ---
Analytics Hub Test Suite Improvements
We've added a new search function to Analytics Hub to help you quickly find the test suites you need.
We've also improved the test threshold algorithm with data from the last 15 builds used for measurements, and increased the flexibility of crawl frequency with the addition of 'every hour' and 'every 12 hours' to the scheduler.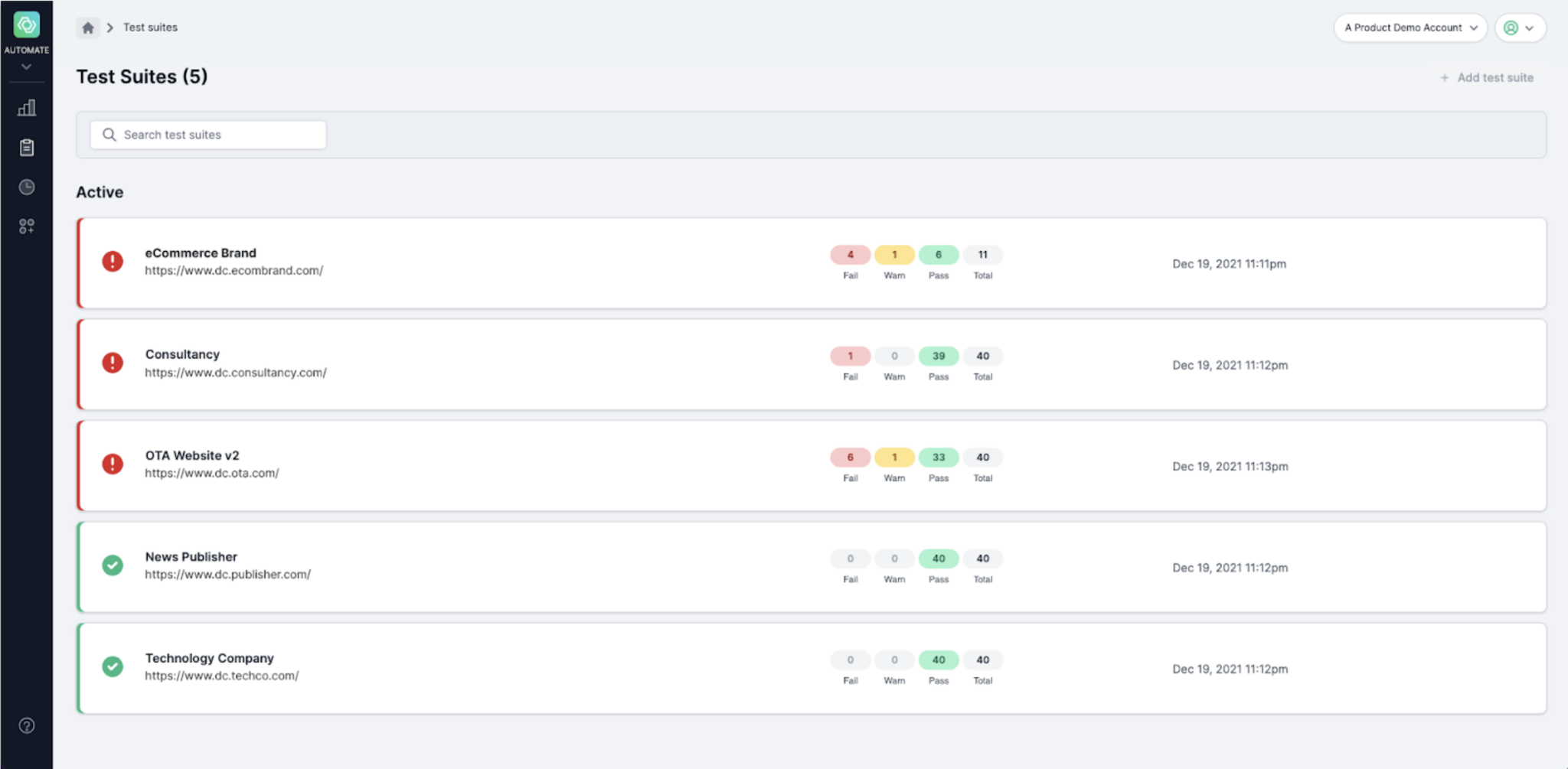 ---
Native CI/CD Integrations
We've built new, native CI/CD integrations to make it quicker and easier to connect Automation Hub to tools like GitHub, Jenkins, and CircleCI.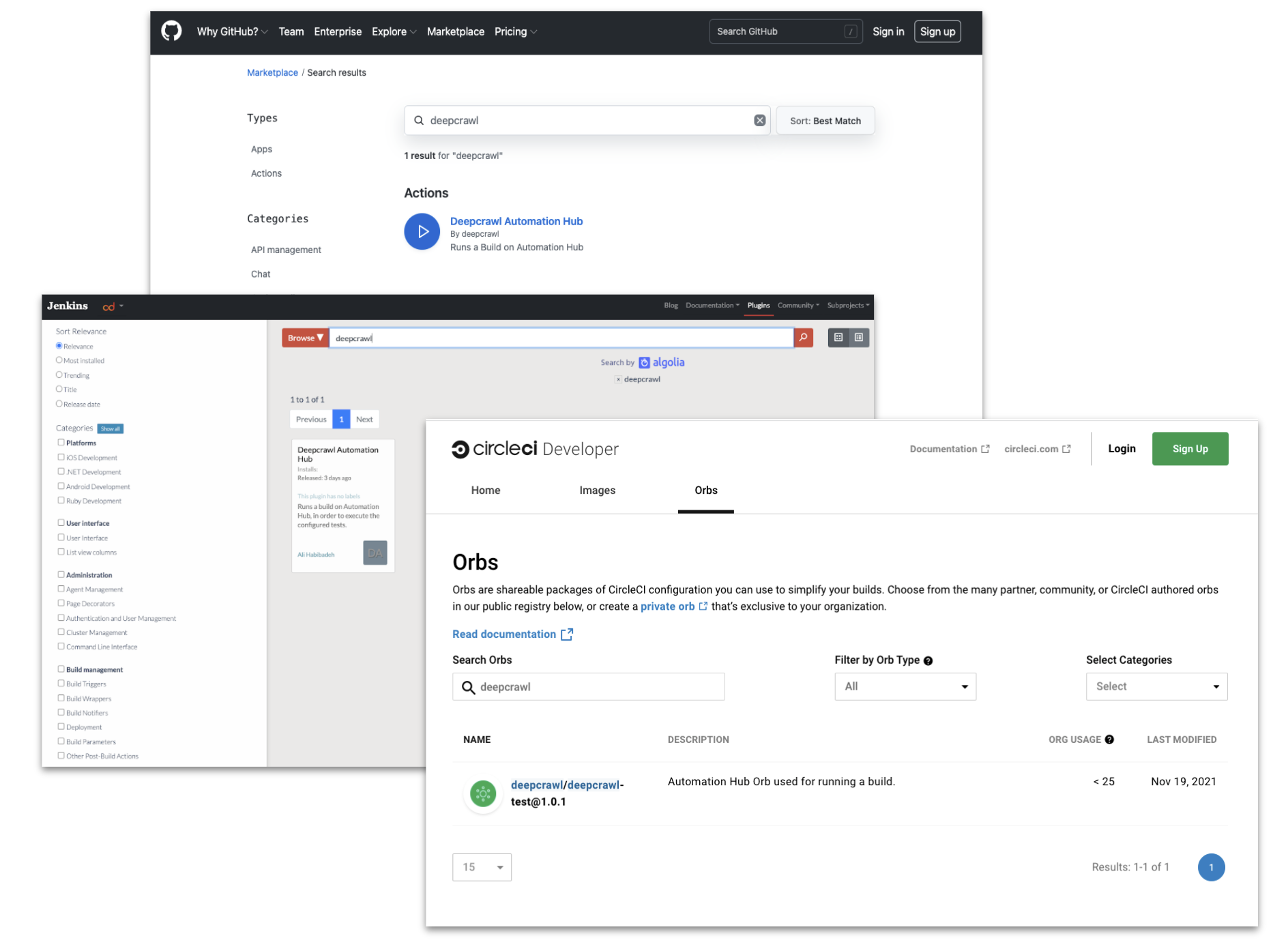 ---
Enhanced Slack Integration
We've also enhanced our integration of Automation Hub with Slack, so you receive immediate notifications of the first three test fails, with a direct link into Automation Hub for more information.