It's likely that even the most carefully crafted marketing strategies wouldn't have accommodated for the uncertainty and turbulence of 2020. If you're a CMO or senior marketer for a retailer, you'll have faced struggles this year that you wouldn't have been able to predict back in 2019.
Yet out of the chaos of sold-out goods, delivery delays, and lines of socially distanced shoppers outside grocery stores, there have been some positive brand success stories this year.
Direct-to-consumer (D2C) brands have made an impact in the global market, and with the COVID era still lurking around, it looks like they're here to stay.
Direct-to-consumer?
"Direct-to-consumer (or D2C) companies manufacture and ship their products directly to buyers without relying on traditional stores or other middlemen." (cbinsight.com)
Chances are, you've already ordered from a D2C brand this year. Think back to when your usual shopping habits were disrupted by a lockdown, product shortage, or local panic buying.
D2C example: We spoke to one marketer who had been on holiday in Italy before lockdown started, and came back home to a toilet paper shortage. Needing a solution, she searched online and came across Who Gives A Crap where she could order toilet paper directly from the brand and have it delivered to her home a couple of days later.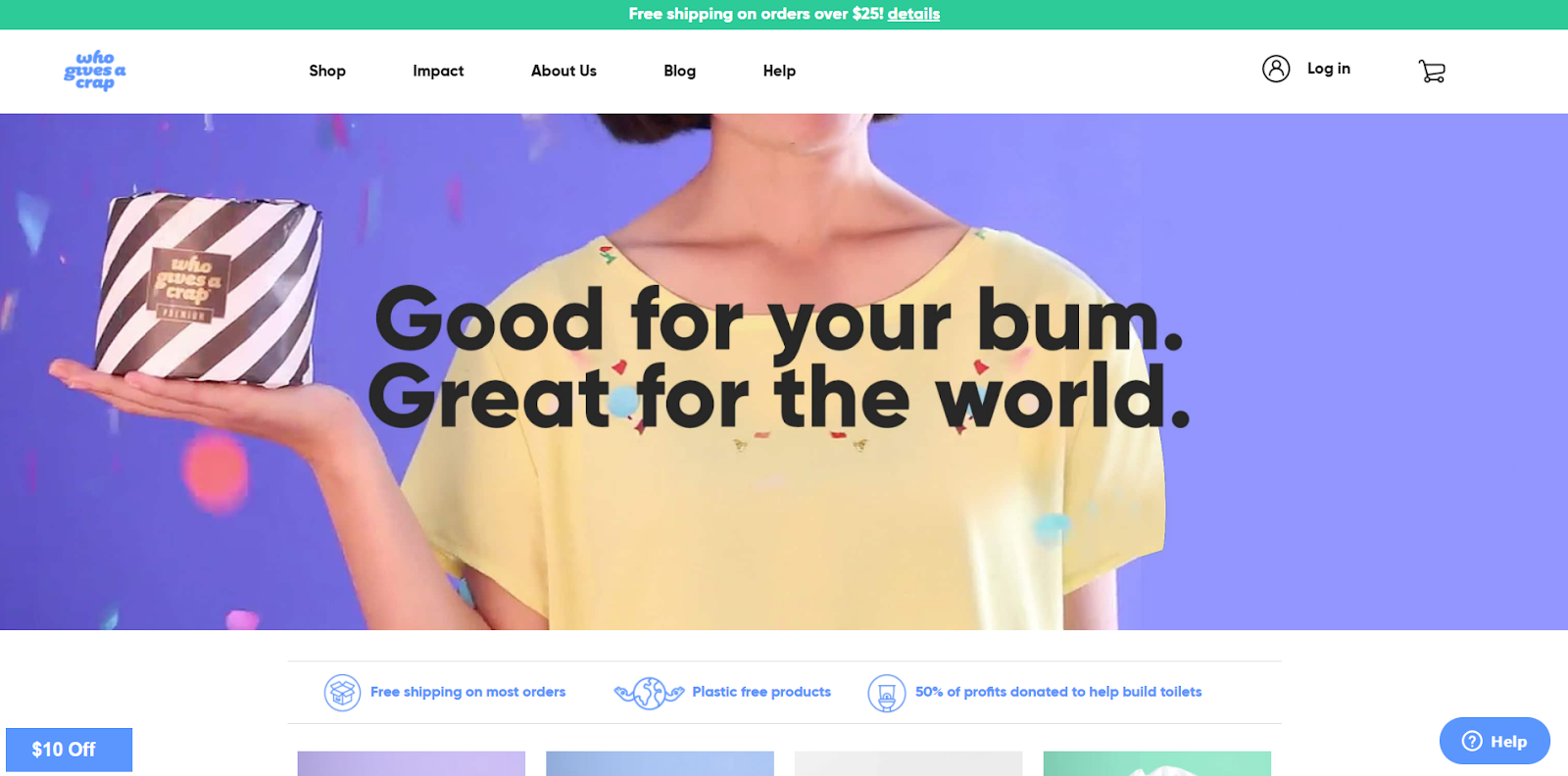 Scenarios like this are the reason that D2C is growing fast. COVID has offered a springboard for new and undiscovered brands to make a quick impact in the market. These direct-to-consumer retailers may strike fear into the heart of you and your CEO, but there are some lessons that can be learned from this business boom for our own marketing strategies.
Lessons for CMOs
Yes – you may think of these new competitors as a threat to your business, but there are some poignant lessons to be learned for those of us in the C-suite. Let this resource be your ally the next time you step into a (probably Zoom-based) board meeting to outline your plans for the coming months.
A recent McKinsey study revealed that 83 percent of global CEOs believe that marketing can be a major driver of growth, so expect other senior leaders to start paying more attention to the output of your marketing team. This can be both a good thing (increased investment!) and something to make you nervous (making a return on investment!).
Lesson 1: An eCommerce first approach
If you haven't had a chance to watch it yet, now is a great time to catch up on Luke Carthy's recent webinar with DeepCrawl, 'Conquering the FAQs of eCommerce SEO'. In this webinar, Luke makes the case that customers are now approaching shopping with an eCommerce-first mindset.
By this, Luke means that the default position of consumers is now to head online first, rather than browsing products in a physical location. The D2C model is naturally positioned to do well here as there is a clear strategy to sell to online visitors.
Even retailers who operate both online and offline can use eCommerce-first values to maximize consumer spend. For example, adding a free click-and-collect option to the online checkout can drive some customers to see you in-store. And they may potentially add a few things into a physical basket when they're there on collection day.
Stock management is also a key area to get right. It's a poor user experience to land on a webpage only to find a product out of stock, especially when it still appears on a category landing page. Think about using pre-order functionality where it fits.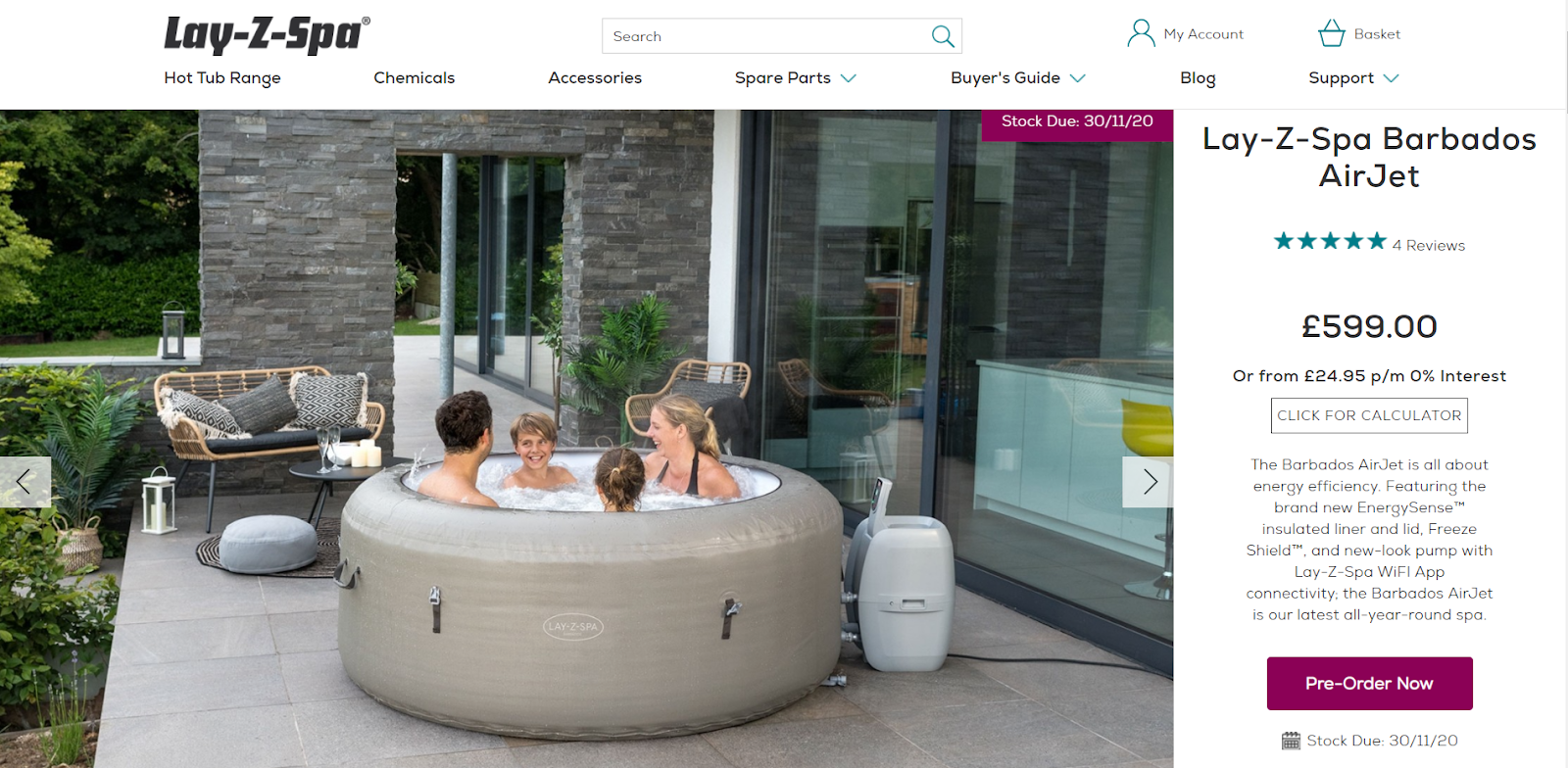 This is something hot tub brand Lay-Z-Spa did with success in the UK this year when there was a huge surge in demand. Other retailers were unsure of when they would get further stock, but consumers could go directly to the Lay-Z-Spa brand website and guarantee preorder of a tub, even if it was months before the expected delivery date.
Lesson 2: Keep it simple
Think back to the Who Gives A Crap example we mentioned above. If you've ever been on the brand website, you'll see a really simple structure. There are only six products.
This makes the eCommerce experience really easy for the user. There aren't many decisions that need to be made before purchase, and there certainly aren't endless webpages to get lost in. A typical user experience with this brand may look something like this:
Search 'toilet paper' on Google

Click on the Who Gives A Crap website

Choose 'recycled 3-ply toilet paper' or 'premium 3-ply toilet paper'

Select 24 or 48 rolls of toilet paper

Decide whether to set up a subscription or do a one-time order

Checkout
Simplification is something that can be helpful for many reasons. It doesn't need to be to this same extent; six products is rare to come by. But by removing dead webpages and improving internal linking, the web experience can quickly feel less chaotic to the user and be easier for search engines to crawl for indexing.
Over half of D2C brands say that SEO is a top acquisition channel, meaning other online retailers need to do more to regain market share. As Luke Carthy said, "if brands want to make money in Q4 2020 and beyond, they need to provide better customer experiences online".
Lesson 3: Create the brand story advantage
We couldn't write about D2C brands without raising this point: many have a clear brand story that propels their product offering.
Harry's is a razor subscription service that makes simple razors without all the gimmicks and claims often seen by larger competitors. Their brand story is that the product was created after they were personally overwhelmed in the grocery store with too much choice.
Casper launched a mattress that they marketed as being comfortable for nearly every person to sleep on. They took away the confusion over mattress shopping, believing that consumers didn't know enough about individual mattress technical specifications to pick a dependable option for their needs.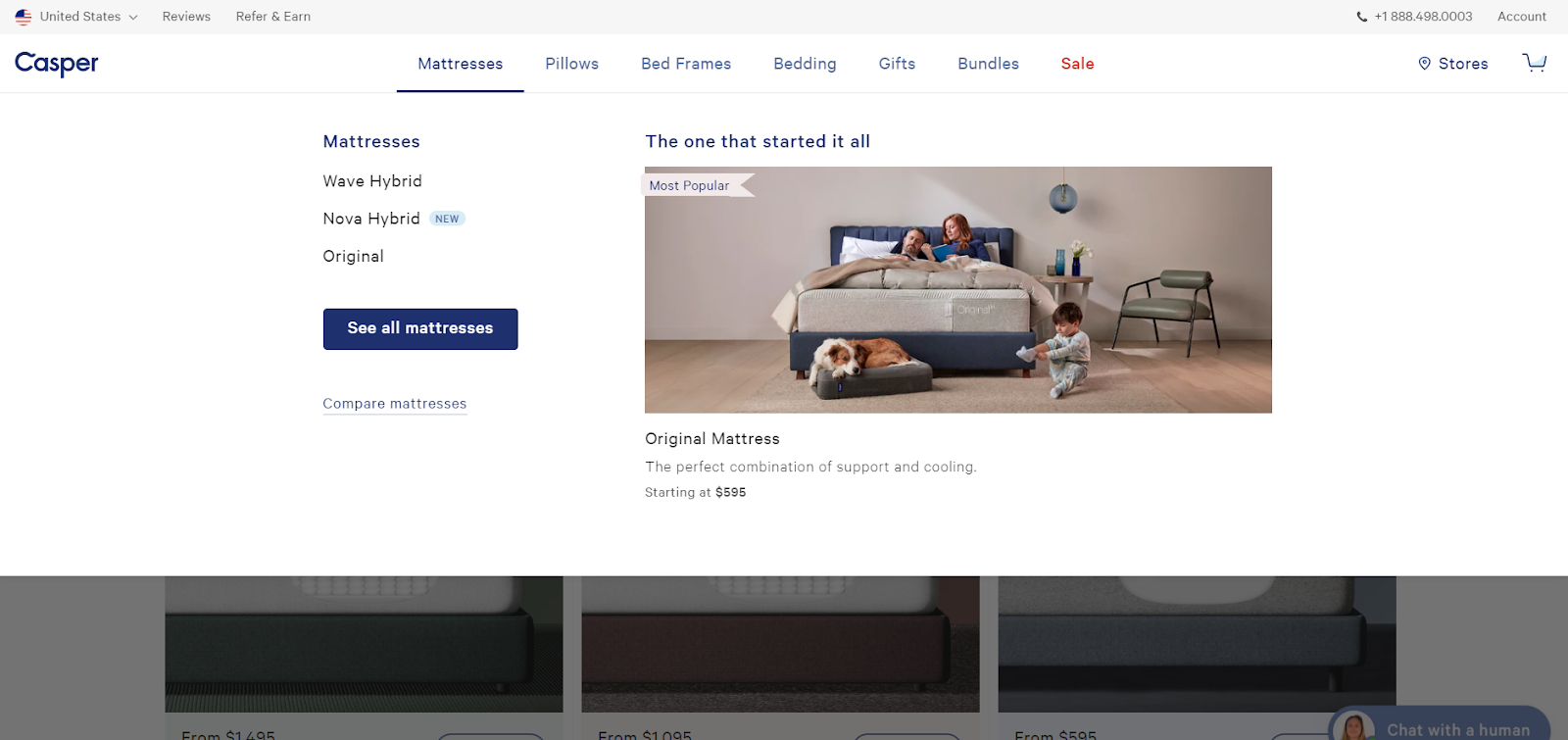 These stories are based on brands providing solutions for their potential customers; or, an advantage. This is a lesson that can always be used in business, even when there isn't a compelling story. Anything from product selection wizards to same-day delivery can persuade a user to add a product to their cart and follow through to the checkout.
Now what?
As COVID has changed the way we shop, D2C brands will be met with ever-increasing competition over the coming months. Instead of feeling defeated, as a CMO you can see it as an opportunity to tidy up your online presence, and implement tools and perks that will benefit your potential customers.