Agency Overview
Performics is a full-service marketing agency working across 57 different countries.
The experts working on Otoshops website, from Performics Turkey, were Sinan Yesiltas, an SEO Manager who has over 6 years of experience in the SEO community, with particular expertise in creating successful structures for e-commerce websites and Okan Kortan, SEO & Content Director, who continues to provide consultancy to Turkey's largest e-commerce websites.
Client Overview
Otoshops is a trusted used car marketplace in Turkey, with 16 authorized dealers serving guaranteed high-level service across a number of different cities.
The website, which was created by Otoshops and optimized in consultation with Performics Turkey in 2017, is fully responsive and mobile optimized. A variety of models of all car brands can be found easily on the website.
The Bottom Line
DeepCrawl assisted Otoshops in achieving the following results from organic search:
182% YoY growth in organic sessions

The Challenge
From the first crawl, Performics were able to identify that 30% of all pages were displaying non 200 status codes, along with a number of duplicate pages which were being detected and crawled.
After reviewing the reports provided by Lumar and determining the crawling performance was unsatisfactory, Performics decided to rebuild the site's link structure to focus more on the vehicle brand and individual model pages.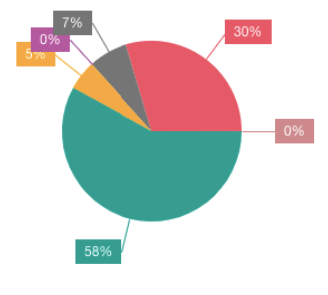 The key problems identified included:
Non-200 pages: Through Lumar reports, Performics found that a substantial number of links were working with unnecessary redirects, which was negatively impacting Otoshops' crawl quality and page speed. There were also a number of broken links on key pages.
Duplicate pages: They also identified that every advert page also had an exact duplicate print page, which was being crawled and indexed by Google, causing crawling issues and duplicate content.
Crawl depth: A number of the landing pages on the site, which were key conversion driving pages, had click depths of over 100. This led to these pages never being found by both users and search engines.
Internal linking structure: After reviewing the internal linking of the site, Performics discovered that pages with low SEO traffic potential had more internal links than the key brand pages.
The Solution
Through running monthly crawls and filtering out pages based on the issues identified, Performics tackled the variety of different SEO problems highlighted by Lumar to improve the site's technical health and performance in organic search. Working with the Head of System and Process at Otoshops, Togay Oztaskin, Performics were able to implement the following solutions:
Non 200 Pages
Based on the Lumar report results, the top priority was addressing the issue of the non 200 pages, as this is where the biggest opportunity was found to be. The first step was to update the broken links identified in the crawl, before redirect mapping was prepared for the unnecessary redirects that had been detected on the site.
Duplicate Pages
After finding the duplicate pages contained on the site, Performics were able to undertake the necessary actions to remove them from Google's index, before preventing all search engines from being able to access the pages.
Internal Linking
Due to the number of different brand pages on the site, which was easy to identify using the Lumar reports, Performics realized it was difficult for search engines to understand which pages were the most important. The team, therefore, deployed an optimized internal link structure, passing signals to the key pages, enabling both search engines and users to flow easily through the site.
Along with these three key areas, further Lumar reports enabled Performics to identify and fix a number of other issues including:
Improvements to thin content pages.
Meta title & description optimization.
Sitemap optimization.
Page speed performance enhancements.
Breadcrumb navigation application.
Schema.org implementation.
The Results
After implementing the fixes to the non 200 and duplicate pages, along with deploying the optimized internal linking structure and with the help from monthly Lumar reports, the results have been plain to see for the Otoshops website with year-on-year sessions from organic traffic increasing by 182%.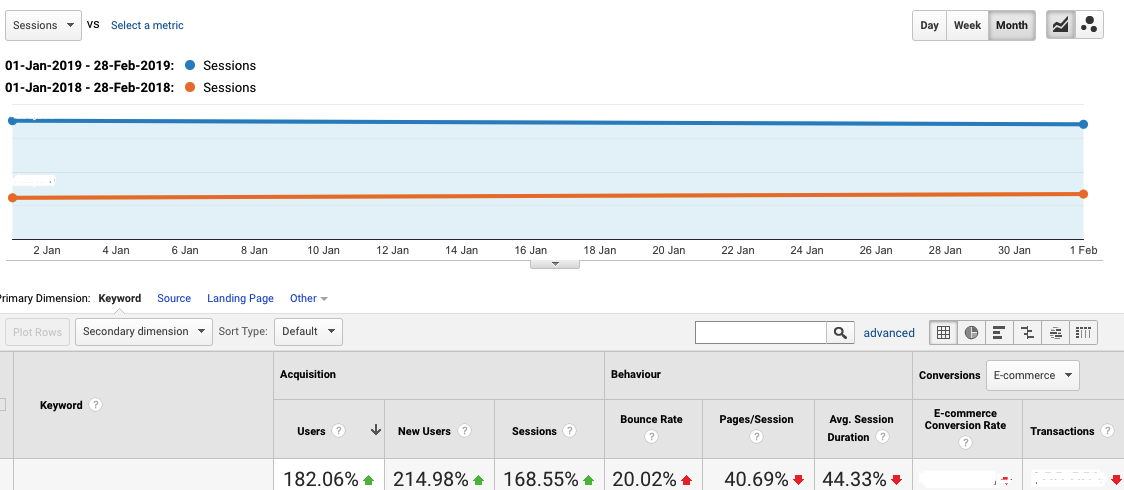 In addition, the number of 200 status code pages on the site saw an increase from 58% to 80%.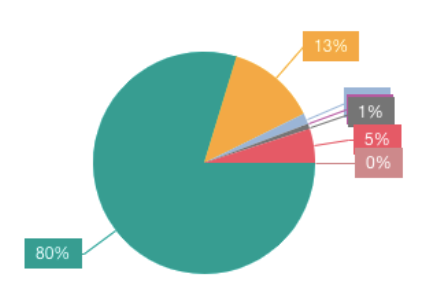 DeepCrawl will continue to be a core tool utilized by the Performics team for monitoring purposes, while also providing them with a greater understanding of the technical performance of the websites they work with.
Deepcrawl is serving us a great overview for understanding Googlebot. I am grateful to Lumar for being able to get the results of our technical works clearly.
Find out how you can monitor and improve your sites' technical SEO health
Do you want to efficiently identify issues and implement solutions as Performics does for their clients? Then you need to get started with Lumar, in order to highlight and fix your site's technical issues.