"Lumar is a change enablement tool that's helped us drive a +50% increase in digital conversion and +10% increase in search engine visibility"

— Dave Cain – Head of Digital Marketing, Arriva UK Bus, part of the Arriva Group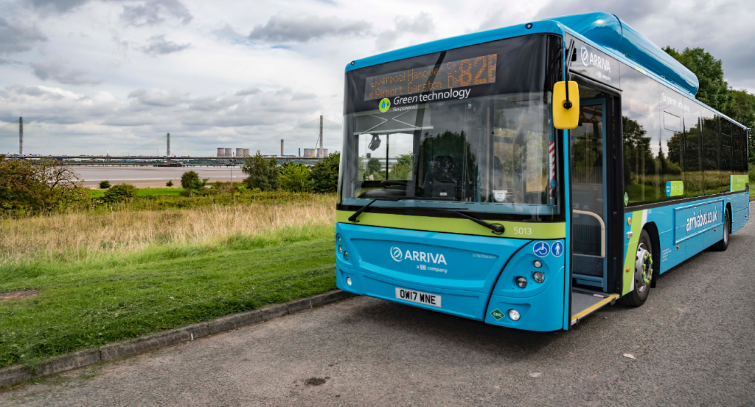 Arriva Bus wants their customers – passengers, Public Transport Authorities, and partners — to choose them because they trust them to deliver high-quality reliable, sustainable services at affordable prices. Having a website that meets this vision is critically important.
Arriva's SEO efforts before Lumar
SEO has been a key channel within Arriva's digital marketing mix and played an important role in surfacing key information to their millions of everyday customers.
Arriva UK Bus helps millions of customers every year get from A to B for work, education and leisure. Many of Arriva's customers rely on their digital channels to research journey options, check buses in real-time, and buy tickets — this reliance on digital channels makes SEO a very important part of Arriva's business.
Arriva UK Bus launched a new platform in 2020 supporting a website and app, adopting leading technologies including Single Page Application (SPA) that, being JavaScript-heavy, brought SEO into sharp focus.
Indeed, it's common knowledge within marketing and search that when new websites are launched, ranking fluctuation can take place. To ensure Arriva's customers could continue to access everything they needed to with the new website, Dave Cain, Head of Digital Marketing at Arriva UK Bus, invited Lumar to pitch for the business.
The Lumar effect: Increased visibility and digital conversions
Using Lumar allowed Arriva UK Bus to launch their new site with confidence:
"By using Lumar, we've ensured that no customer journeys on the site were impacted by the migration. It enabled us to identify specific errors and issues that could be a barrier to customer experience. For example, broken links, 404s, and the like. In addition, our site is driven by a lot of automation (ticket prices, maps, routes, times, etc. – from centralized feeds) and sometimes this can come with some challenges; Lumar helps remove these."

— Dave Cain – Head of Digital Marketing, Arriva UK Bus, part of the Arriva Group
One of the biggest benefits Arriva observed was a minimal impact on their rankings. Rather than losing traffic, as is so often the case with launching new websites, Arriva gained +10% in search engine visibility within weeks. In addition, and perhaps more importantly, their new website saw a +50% increase in customer conversions.
"One of the biggest benefits we observed was the minimal impact on our rankings, the fact that we gained an additional +10% in search engine visibility and we increased conversions by 50%. I'm confident this is down to the unique support the Lumar tool gave us, which ensured an extremely smooth website launch."

— Dave Cain, Head of Digital Marketing, Arriva Bus
Leveraging technical SEO insights to save time and resource
Beyond launching the new website, Lumar has enabled Dave and his team to save a significant chunk of time identifying areas to address from an SEO perspective – from small changes, to barriers that could impact the customer journey to purchase. So much so that without Lumar, Dave expects he'd have to add another SEO to his team.
"Lumar has saved us an enormous amount of time. So much so, we estimate without the tool, and to cover the vast array of SEO analytics and insights highlighted within Lumar, we would have needed to employ another full-time member of staff within our digital team."

— Dave Cain, Head of Digital Marketing, Arriva Bus
Dave Cain – Head of Digital Marketing, Arriva UK Bus, part of the Arriva Group
From a technical and a financial perspective, Dave is satisfied that working with Lumar was the right decision. This view is not just held by Dave alone.
Laura Perry, part of the Arriva Bus digital marketing team further highlights this point:
"Running the website with Lumar has brought huge benefits for the team and for Arriva, as it has been such a pivotal SEO tool for the business"
Putting search at the top of the agenda
As you might expect from a company as complex and customer-focused as Arriva, it has a robust analytical setup. Because of this, it's important they can connect their Lumar data and apply it across their business to demonstrate the true impact of SEO:
"When I find an issue or error within Lumar, it's easy for me to connect and align it with our own analytical data. This is vitally important when defining what needs to be addressed on our product roadmap. It also allows me to provide insights that can show the business the impact of our SEO strategy.

Lumar is a change enablement tool that has been invaluable to our business – the tool has helped us identify key and specific issues that one wouldn't typically find, and as a result, enabled us to surface key facts to the business to drive the digital development agenda."

— Dave Cain, Head of Digital Marketing, Arriva Bus
With Lumar, Arriva was able to detect issues that could be problematic during a migration and spot opportunities for growth.
The ability to drive digital transformation is another key benefit. But ultimately, Lumar allows Arriva to deliver better experiences for its millions of customers online.