About Catena Media
Catena Media is a lead generation company that specialises in iGaming and Financial Services. Founded in 2012, the company operates from Malta (HQ), UK, Serbia, Japan, Sweden, USA, and Australia. Catena Media drives high-quality online leads through its fast-growing product portfolio, retaining more than 5 million monthly users.

The Challenge
Slotsia.com is one of the many multilingual websites in a large portfolio managed by Catena Media that offers online gaming services to the final consumer. To help gain a better understanding of the technical health of this site, we decided to take a deep dive into Slotsia by running a technical audit.
During the audit, we tried to gather as much data as possible using Lumar and a number of different tools. With this data, we would have a better indication as to the site's health and where any issues may lie.
The main tools used during the audit and data gathering process were: Lumar, Google Analytics, Google Search Console, Screaming Frog, Lighthouse and WebPageTest.
Through using these tools, we came across the following issues:
Non-indexable Pages with Search Impressions;
Broken Pages (4xx Errors);
Pages with Duplicate body;
Hreflang issues; and
Other minor issues such as HTTP pages (although they were non-issues and had been redirected correctly, they appeared in the crawl as we had GA configuration set to 365 days, so they were still being picked up).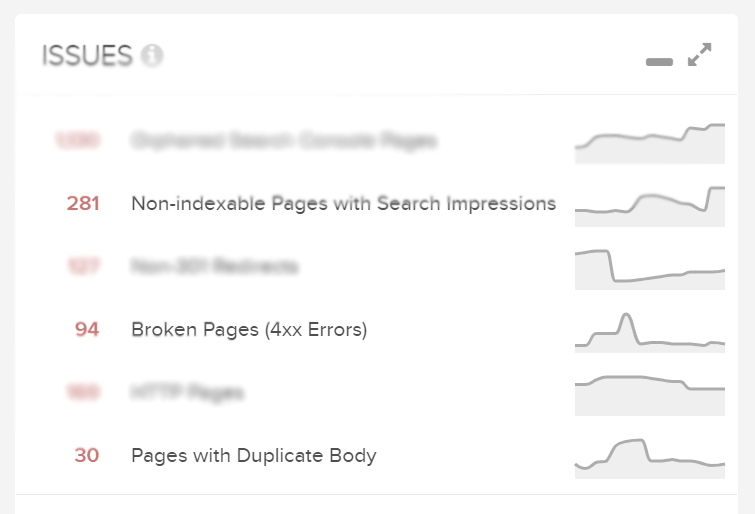 The Solution
The Technical Audit is carried out by Catena Media's Technical SEO Strategist, David McAdam, and once completed, he creates a google sheet to categorize all issues.
Each situation that needs attention is classified into 3 priority areas: High, Medium and Low, and assigned to the relevant teams who need to be involved to provide the optimal solution for each issue.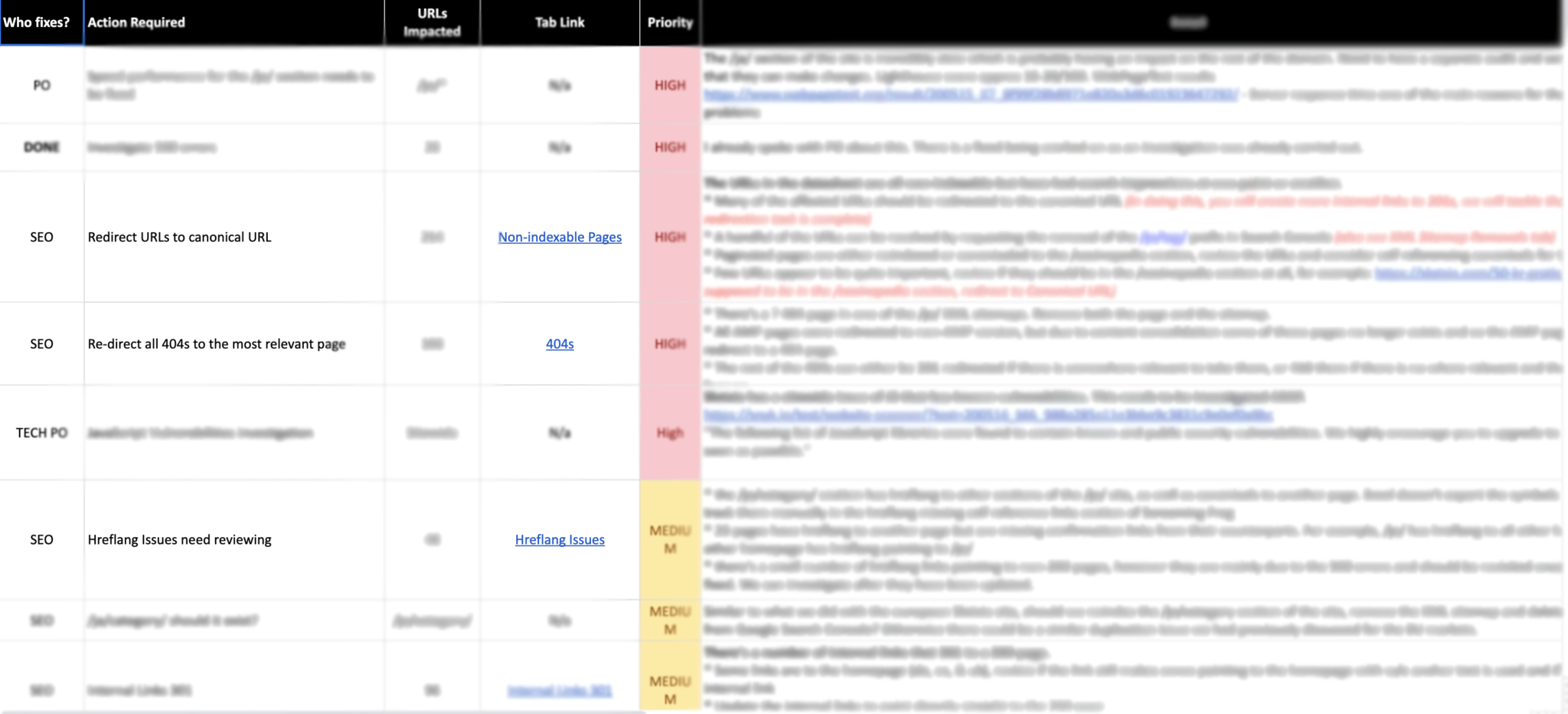 "DeepCrawl is fundamental when it comes to technical audits, as the tool carries out an in-depth analysis on each one of our brands. It provides insightful data that helps to shape our decisions," says David McAdam, "I love how easy it is to connect Lumar with Google Analytics, Google Search Console and Majestic data for each of our brands. Lumar congregates all that data and makes my life a lot easier. Another factor is the "DeepRank" provided for each URL, that you can find in each report crawl. Definitely valuable in helping us to identify the highest priority issues in a data set."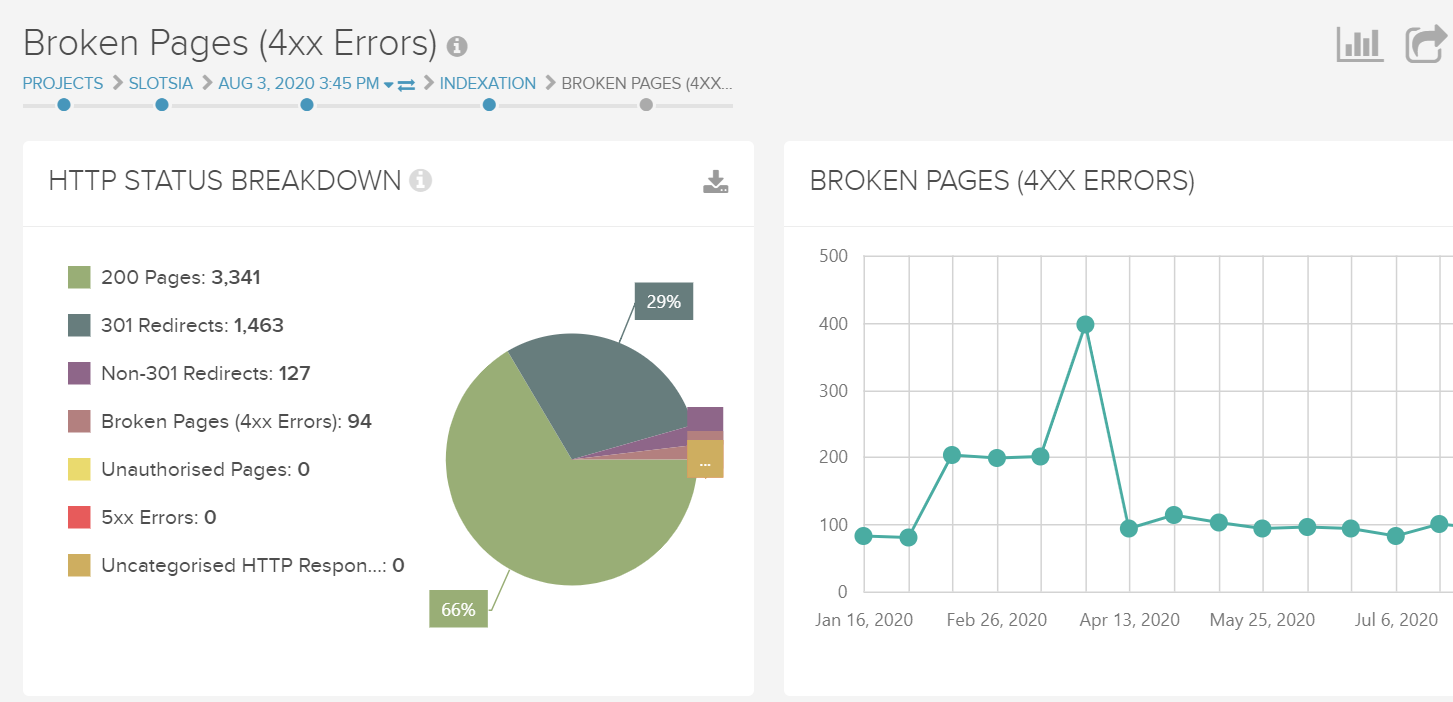 The problems were then relayed to Slotsia's Product Owner, the IT team and to the other SEO Specialists so that they could execute solutions and fix the errors found on the site.
For example, the SEO Specialists either removed the 404 pages from our backend and the sitemap or redirected them to appropriate pages.
It's important to mention that, thanks to Lumar, we were able to spot 404 pages and additional errors that other tools would not have picked up on.
With a big site like Slotsia that targets multiple markets, each managed by a different SEO Specialist, it's important to have adequate tools to conduct technical audits.
DeepCrawl, in this instance, enabled us to tackle important issues that helped improve the site's overall health.

The Results
In addition to the changes mentioned above, we were also able to achieve the following results*:
Bounce rate decreased by 11.25%
Page/session increased by 20.18%
Average session duration increased by 28.12%
*Data taken from Google Analytics from the period 1st Jun to 31st Aug compared to 1st Mar to 31st May (i.e. before and after the audit).
What's more, the audit helped us to increase the conversion rate by 365.35% as we delivered a better experience for our users over the past 3 months.
Finally, we can say that, thanks to Lumar, we were able to take the gathered data and make more informed decisions that have and continue to shape the platform in a positive way for our users.

Find out how you can boost your traffic from organic search
Do you want to boost traffic and conversions like Catena Media? Get started with Lumar now to discover and fix your site's technical issues.