COVID-19 has not only changed user behavior online, but has also changed our values, our priorities, and our psychology.
For marketers and businesses, there is a massive opportunity to ensure we are engaging with a fast-growing group of digital-first customers.
But as Brian Solis showed us at DeepCrawl Live 2020, there is also a new need for us to be empathetic and align with their values to enhance experience – or to create #IgniteMoments – at every touchpoint across the whole customer journey.
BC: Before COVID
In order to understand where we are today, Solis is quick to reject notions of the new normal. For him, before the coronavirus pandemic arrived, "normal" wasn't really good enough.
'I refuse to call these times the new normal,' he says. 'Coming into this, normal was part of the problem. I don't know that we had the ideal customer experience. I don't know that we had master cross-functional integrated marketing and touchpoints. These are things we need to work on together today.'
For Solis, experience hasn't really changed. It's still in the eye (and heart) of the beholder. It's still something we feel. 'Experiences become memories – good or bad,' he says.
Demographics, or rather psychographics (the actual behavior and activities of people), have changed.
Before COVID, Solis noted a particular psychographic: Generation C. This is the group of users who are always connected.
They can be of any age, ethnicity, or gender – but they experience much of their life via their smartphone with their favorite social media, apps, and delivery services all just a few swipes away.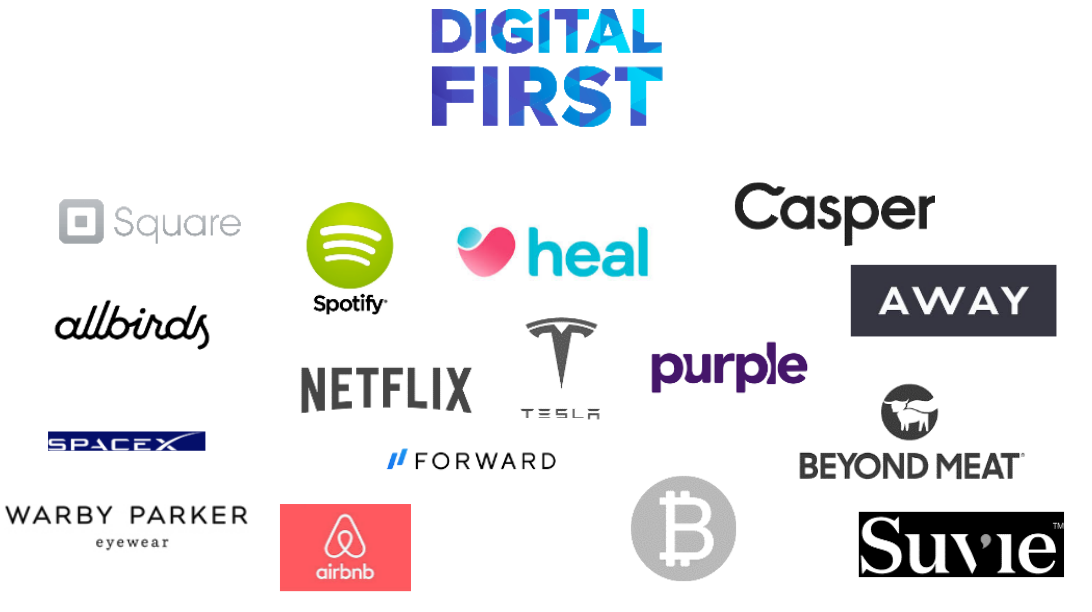 Before COVID, Gen C consumers had their own requirements and expectations from the brands they used including relevant choice, integration across channels, and personalization. This was increasingly met by a growing number of digital-first brands.
But Solis noticed a gap emerge between these digital-first companies and traditional ones. And with the arrival of COVID-19, businesses and customers couldn't help but notice it too. Very quickly, traditional brands had to think more digitally. They had to close that gap.
AD: After Disruption
According to Solis, COVID-19 has heralded the arrival of another psychographic: Generation N.
In this context, 'N' refers to novel. Again, these users can be of any age, ethnicity, or gender. Ultimately, the pandemic has influenced them to become digital-first consumers too, whereas before they would have relied more on traditional brands.
Unlike the BC era, it's important to understand just how overnight the arrival of this new psychographic was.
For comparison, Solis reminds us that Amazon was founded in 1996 and the iPhone was launched in 2006 – the digital landscape of the BC era was a relatively gradual evolving place.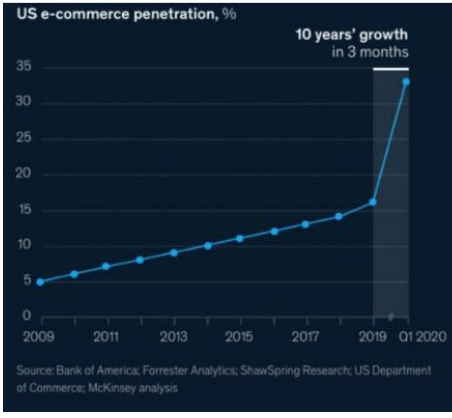 But as McKinsey data highlights, US eCommerce saw 10 years of growth in the first three months of COVID-19. Disruption has been massive and sudden.
'There's no playbook,' Solis says. 'There's no series of case studies or best practices. Essentially Generation N is comprised of Generation C and now everybody else who's becoming digital-first. But also those individuals who are demonstrating every single day that digital-first isn't just more convenient, it's also safer.'
Solis points to a unique attribute belonging to Gen N consumers. Not only were their behaviors changing in terms of shopping online and generally engaging with the digital space more, but they have also all shared in the very particular emotional experience of the coronavirus pandemic.
'We have to account for – in terms of touchpoints and in terms of content – the somatic marker that is a global pandemic,' Solis says. 'I learned that there was a deep emotional bookmark within these users. It's actually changing our values. We have to be empathetic, thoughtful, compassionate, incredibly relevant…because people are carrying this anxiety, this angst, this frustration, this anger, and this confusion.'
These changes are reflected in the data.
50% of conscious consumers are making an effort to 'buy less stuff.' 58% say COVID-19 has impacted their view of brands. He also highlights that 75% of US consumers have tried different brands due to COVID, and 60% will stick with them going forward.
#IgniteMoments: How do brands respond?
Solis offers a number of recommendations to help businesses respond efficiently and emotionally to the post-pandemic Generation N customer.
His first step is to promote the idea of thinking about the customer's experience rather than customer experience. This shift to their perspective is a step towards a more holistic approach that takes into account the entire customer journey:
"The sum of all engagements a customer has with your organization, in every touchpoint throughout their journey."
But we also need to have a more holistic and comprehensive approach to every moment in which our customer engages with us. Solis refers to these as 360 Touchpoints, which achieve the following:
Show empathy
Communicate purpose
Align values
Ensure safety
Create progressive, native, personal experiences
Add value and enhance the journey
Build trust
Learn and unlearn
Uncover ideas for new products and services
This is a new digital imperative for businesses. All content has to be digital-first. UX has to be simple, efficient, and responsive to the increasingly impatient Generation N psychographic. But each moment also needs to be considerate of the somatic marker of COVID.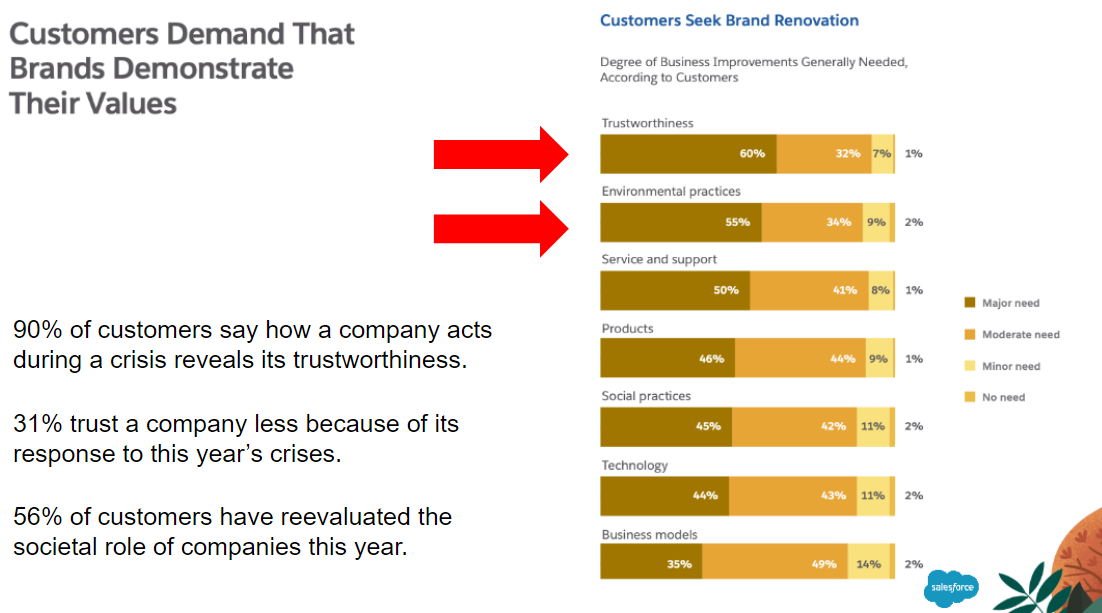 Solis urges us to think of these touchpoints or moments throughout the customer journey as something more. He calls them #IgniteMoments.
'An ignite moment is when I have your attention,' Solis says. 'If I have your attention and I know your intention then I can actually create magic. I can know what you're searching for. I can know where you're searching. I can create the things that are going to make you move along the way because they feel fantastic or they're intuitive, incredible, seamless.'
'You design for a wow,' he continues. 'You design for that ignition. All of those moments together will become the customer experience.'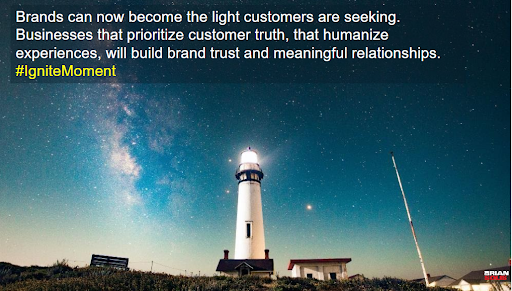 This new era of digital empathy is ultimately data-led. It draws together analytics, listening, and having a proper understanding of our customers. Acknowledging their values, their feelings, their worries – on top of the products they want to buy.
According to Solis, this is good for both brand and customer. Because, in the first place, it fosters value. But in turn, it builds trust, it builds belonging and it helps build community – something that is so important for all of us as we navigate our way out of the other side of COVID-19.
Brian Solis is the Global Innovation Evangelist at Salesforce, World-Renowned Digital Anthropologist and Analyst, and 8x Best-Selling Author of 'X: The Experience Meets Design' and 'Lifescale: How to Live a More Creative, Productive, and Happy Life'. Read more of his work at briansolis.com
Watch Brian Solis' session from DeepCrawl Live